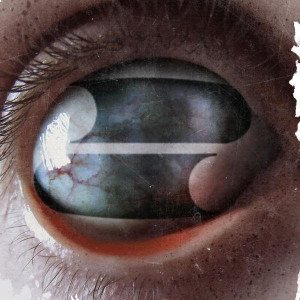 Artist: Filter
Title: Crazy Eyes
Genre: Alternative Rock/ Industrial Rock
Release Date: 8th April 2016
Label: Spinefarm (Universal Music)
Album Review

The US American band was founded 1993 by Richard Patrick and Brian Liesegang. Both had collaborated with NINE INCH NAILS in 1990. Already with their first album 'Short bus' in 1995 they had their breakthrough. When Brian left in 1997, Richard decided to work on the second album on his own but affiliated later some new musicians for his band. Though the single of the second album 'Hey man, nice shot' was received controversially, it was used for diverse films and TV serials. Though the frontman Richard had to deal with some personal problems and thus it was quiet for some time around the band, he fortunately made it to come back and continue with the band. Including the new album, the band has released 7 studio albums, 3 compilations/ EPs and 20 singles. In order to be able to produce 'Crazy eyes' without the limitation and patronising of a record label, Richard Patrick used the help of pledgers. And of course this campaign he started in early 2015 was a success, so that he was able to make this album exactly the way he planned it.
This album can be understood as a reminiscence of the debut album, 'Short bus', but that is surely not the whole story. It is back to the roots when it's about staying true to oneself and the music but putting this attitude into the presence and future. And this is what mastermind Richard Patrick has done. Once more he proves that he's not peeping for entering the charts of the mainstream music. He observed his environment and society (in the USA) well and brought this down to his music. And this is not beautiful. It is rough, it is aggressive, it is desperate and frustrating. But with these songs he created a fantastic catalyser. Despite his former albums he reduced the use of guitars. Instead he created in a collaboration with some old friends like Ben Grosse (THIRTY SECONDS TO MARS, MARILYN MANSON), Michael Tuller (NIN), his new and old band mates electronic and sound design. The result is an absolute amazing Industrial album that won't leave you unimpressed.
The opener, 'Mother E', described by Richard Patrick himself as the heaviest song he has ever written, is such a stunner, making clear what the direction of the album will be. Though I have to say that my first thought of this song was that it could be also a song of NINE INCH NAILS, especially from the intro. But having in mind that Richard Patrick collaborated with the band once there are surely still some influences to hear, especially when it's about heavy Industrial sound. As one of the many pledgers I was able to download already two songs when the work on the album was still in progress: 'Mother E' and 'Take me to heaven', two songs that couldn't be more different in style and mood - the first aggressive and dark, the other has almost some Pop Rock elements in it. While most of the songs are more up-tempo there are at least two – 'Welcome to the suck (destiny not luck)' and the last one '(Can't she see) Head of fire, part 2' that are more slowed down and contemplative. 'Under the tongue' could fit perfectly as a soundtrack song for certain apocalyptically, dark comic films or video games. But above all stands the unmistakable vocals of Richard Patrick with which he screams out his anger, frustration and despair. And with this album he did what he can do best: independent and honest music.
As closing words I like to annotate that Richard didn't seem to be so convinced about the pledge thing in the beginning and apparently felt not very comfortable in his video where he presented his plans for the album. Hopefully the success of this campaign convinced him to have more freedom as an artist when he just trusts and asks his fans directly. The album is available as standard version, vinyl, download version but you can also only download each song of this album.
Tracklist

01. Mother E (explicit)
02. Nothing in my hands
03. Pride flag (explicit)
04. The city of blinding riots (explicit)
05. Take me to heaven
06. Welcome to the suck (Destiny not luck)
07. Head of fire
08. Tremors
09. Kid blue from the short bus, drunk bunk (explicit)
10. Your bullets
11. Under the tongue
12. (Can't she see) Head of fire, part 2
Line-up

Richard Patrick - vocals, guitar, production
Oumi Kapila - lead guitar
Chris Reeve - drums
Ashley Dzerigan - bass
Bobby Miller - keyboards, sound design, background vocals
Website

http://www.officialfilter.com
/
https://www.facebook.com/Filter
Cover Picture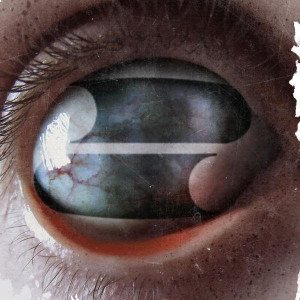 Rating

Music: 9
Sound: 10
Total: 9.5 / 10
See also (all categories):