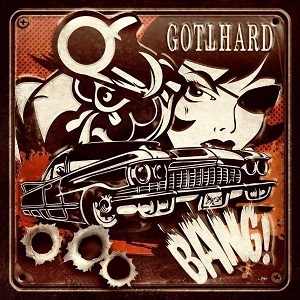 Artist: Gotthard
Title: BANG!
Genre: Hard Rock
Release Date: 4th April 2014
Label: G.Records/ PIAS
Album Review

GOTTHARD is a hard rock band from Lugano, Switzerland. GOTTHARD was formed in the year 1991 in Tessin under the name KRAK. The band released their debut record 'GOTTHARD' in 1992 and they hit the Jackpot with the first shot. After the impressing debut landed on number five in the billboard charts the band went to the United States to record the follow up 'Dial Hard'. This time the band had even more luck and landed their album on number one in Switzerland. The story did indeed continue in much the way it started and so today the band can look back to eleven number one albums, a record which sold triple platinum, 5 double platinum records and so on… Yes these guys are really successful and hey they still rock.
The new album 'BANG!' is the proof that even the tragic death of original singer Steve Lee didn`t stop GOTTHARD from being a band that still has a lot to say. New singer Nic Maeder, who debuted on 'Firebirth', really has duly arrived in the band. He has overcome the first tour and was well received by the fans and critics which seems to help him add a little of his own to the sound of GOTTHARD. I really think 'Firebirth' was a fine album but it seems that 'BANG!' has a little bit more of everything good the predecessor delivered. The record has more feeling, more authenticity, and more of the good old rock. If you read this and you like GOTTHARD (no matter which record) you need to check this record out and give the slightly changed line-up a chance (if you haven`t already with 'Firebirth').
Tracklist

01. BANG!
02. Get Up `n` Move
03. Feel What I Feel
04. C est La Vie
05. Jump The Gun
06. Spread Your Wings
07. I Won`t Look Down
08. My Belief
09. Maybe
10. Red On A Sleeve
11. What You Get
12. Mr. Ticket man
13. Thank You
Line-up

Nic Maeder – Vocals
Leo Leoni – Guitar
Freddy Scherer – Guitar
Marc Lynn – Bass
Nicolo Fragile – Keyboard
Hena Habegger – Drums
Website

http://gotthard.com
/
https://www.facebook.com/Gotthard
Cover Picture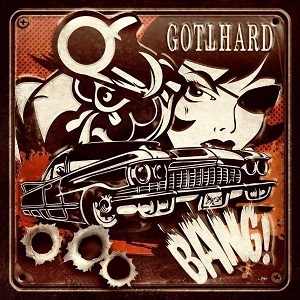 Rating

Music: 8
Sound: 7
Total: 7.5 / 10
See also (all categories):