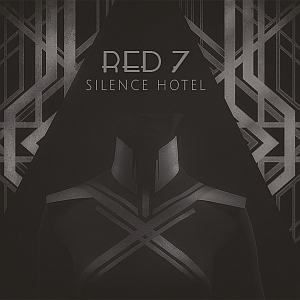 Artist: Red 7
Title: Silence Hotel
Genre: EBM
Release Date: 26th February 2016
Label: Gymnocal Industries
Album Review

Even though RED 7 seem like a new project from Norway, they have been active since 1999 - at first as a solo project of Lorry Kristiansen (who is also part of Norway's infamous music export ZEROMANCER) but it later became a whole band. They only appear as new because some band members were busy with ZEROMANCER - who, everyone know, are quite famous inside and outside of Norway. And only now, 17 years after founding the project, did the band come around to release their debut EP.
The title of the EP, 'Silence Hotel', really does not reflect the music at all because it is everything but silent. RED 7's music strikes with a blend of guitar and synthesizer sounds - but where ZEROMANCER are more keen on finding the balance between soft and harsh, RED 7 really are more eager to explore the harsh side of music and that reflects in the choice of singing and instruments. EBM is still a mislead categorisation since there are so many guitars involved – but there are definitely electronic body music influences. Most remarkable on the four-track EP are the energetic, aggressive 'Murder Sound' which is softened a little by the vocals in the chorus and 'Silence Hotel' which scintillates with a guest female singer whose vocals bewitch the entire track.
Generally, RED 7 definitely diverge from the sound of ZEROMANCER but similarities are still to be found and the band definitely benefits from the unique Scandinavian character their music possesses. Nevertheless, the EP does not strike as something unique or remarkable but it will be good enough for fans of ZEROMANCER and SEIGMEN who are eager to explore the harsh side of Scandinavian alternative music.
Tracklist

01. Murder Sound
02. Two Down
03. Things Undone
04. Silence Hotel
Line-up

Lorry Kristiansen – machines and electro
Dan Heide – guitar
Sindre Pedersen – drums
Håkon Tornes – vocals
Website

https://www.facebook.com/red7productions/
Cover Picture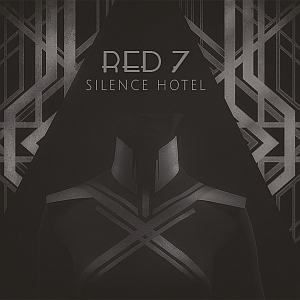 Rating

Music: 5
Sound: 7
Total: 6.5 / 10