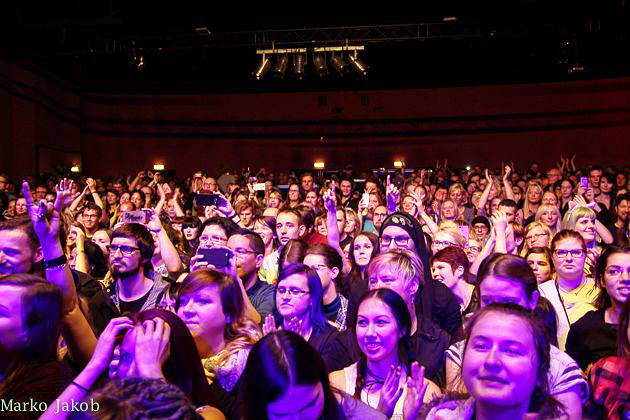 Columbia Theater Berlin, Germany
11th November 2017
The Rasmus

Berlin has been waiting for this. After more than five years,
THE RASMUS
finally return, bringing the current album 'Dark matters' with them. The album carries the typical sound of the Finns, but is noticeably poppier than usual. At the beginning of the Millennium, THE RASMUS enjoyed great success with their Alternative Rock. The big breakthrough in Germany came in 2003 with the album 'Dead Letters' as well as the single 'In the Shadows' reaching top position on the charts. However, with 'Dark Matters' it will be difficult to build on these successes. http://therasmus.com / https://www.facebook.com/therasmusofficial
Music & Performance

Even at the venue entrance you could guess that this was no ordinary show. Jostling, pushing, screams, ticketing issues - it had something of a boy-group concert in the 90s. Shortly after 9pm, THE RASMUS came on stage and Lauri hopped and jumped to 'F-F-F-Falling' as if time had stopped. The audience was completely involved from the beginning and transferred the earlier energy from the entrance to the concert. The song from the album 'Into' was just the right opener. The hits 'No fear' and 'Guilty' followed, joined by many more from the band's long history.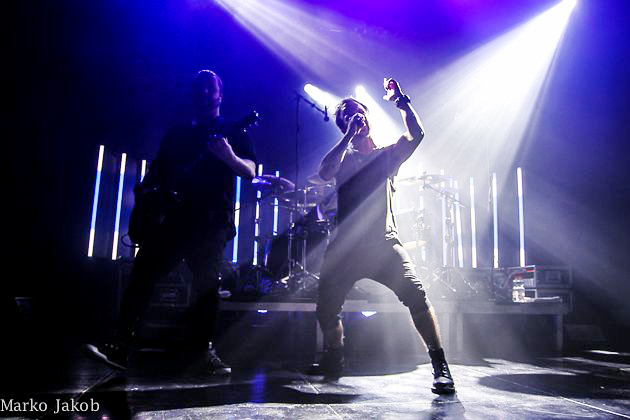 The audience did not tire and on 'Justify', hundreds of voices were heard singing with Lauri. Next came the singles 'Paradise' and 'Silver Night' from the current album. A special live version of the mega hit 'In the Shadows' once again demanded everything from the fans and the whole hall joined in. It was a great atmosphere and after the band left the stage, fans thundered until the band came back for more songs. First there was a one-minute cover version of the 80's hit 'We are the world'. Then came 'Wonderman' for which the video is on current release. Finally, there was the sad piece 'Sail Away' from the album 'Hide from the sun'. Lauri announced that the band will be back for further concerts in 2018. After a rousing 80 minutes the band said goodbye to their fans with a threefold "Kiitos".
Setlist

00. Paradise (Intro)
01. F-F-F-Falling
02. No Fear
03. Guilty
04. Time to Burn
05. Empire
06. Keep Your Heart Broken (Tour Debut)
07. Chill
08. Paradise
09. Livin' in a World without You
10. Justify
11. Funeral Song
12. Silver Night
13. Nothing
14. In My Life
15. In the Shadows
---
16. We Are the World (U.S.A. for Africa cover) (Eero only, shortened)
07. Wonderman
18. Sail Away
Rating

Music: 8
Performance: 8
Sound: 8
Light: 7
Total: 7.8 / 10
All Pictures by Marko Jakob
See also (all categories):