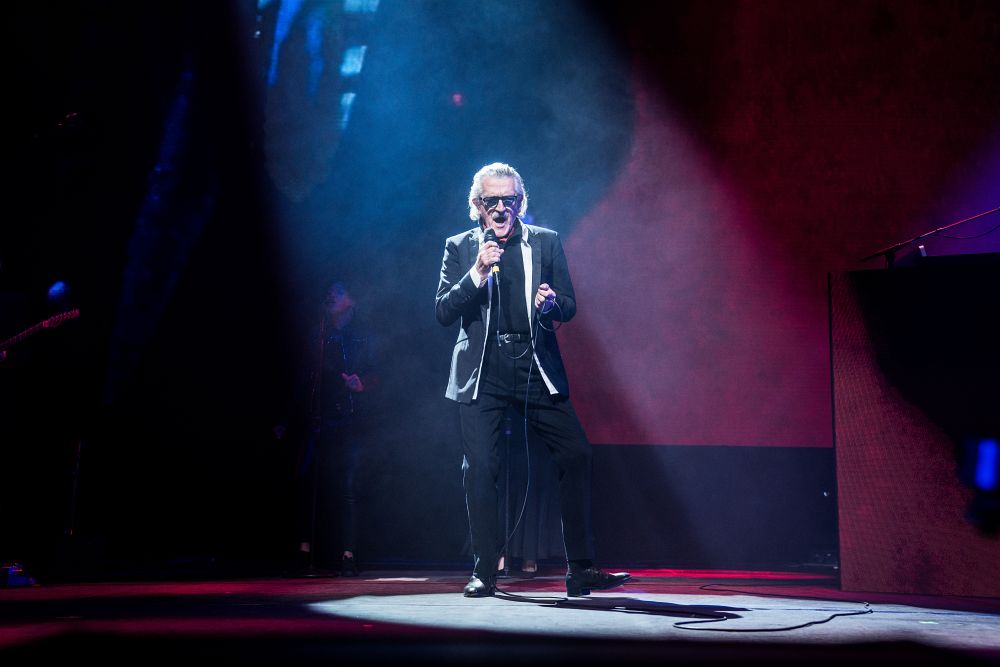 Lanxess Arena, Cologne, Germany
9th December 2017
Yello

Last Saturday we were taken to a time warp by the legendary
YELLO
! In the 1980s Dieter Meier (72) and Boris Blank (65) under the name YELLO pioneered electronic music. Blank, the sound visionary, paired timbales with tape loops on the synthesizer, collected sounds and crossed them with Bach's church organ: "What follows the lightning is the thunder!" This was at the same time a return to the once-ostracized 'musique concrète' as well as an anticipation of techno.
Meier, an early rapper from Zürich with a guttural attitude, completed the assembly with his unmistakable voice. YELLO's first release was the 1979 single 'I.T. Splash'. The LP 'Solid Pleasure', featuring the original short version of 'Bostich' (extended to a hit dance single in 1981), was released in 1980. YELLO's sound is mainly characterized by unusual music samples, a heavy reliance on rhythm and Dieter Meier's dark voice. YELLO makes heavy use of sampling in the construction of rhythm tracks, such as in 'The Race' from 1988. http://www.yello.com / https://www.facebook.com/yello.ch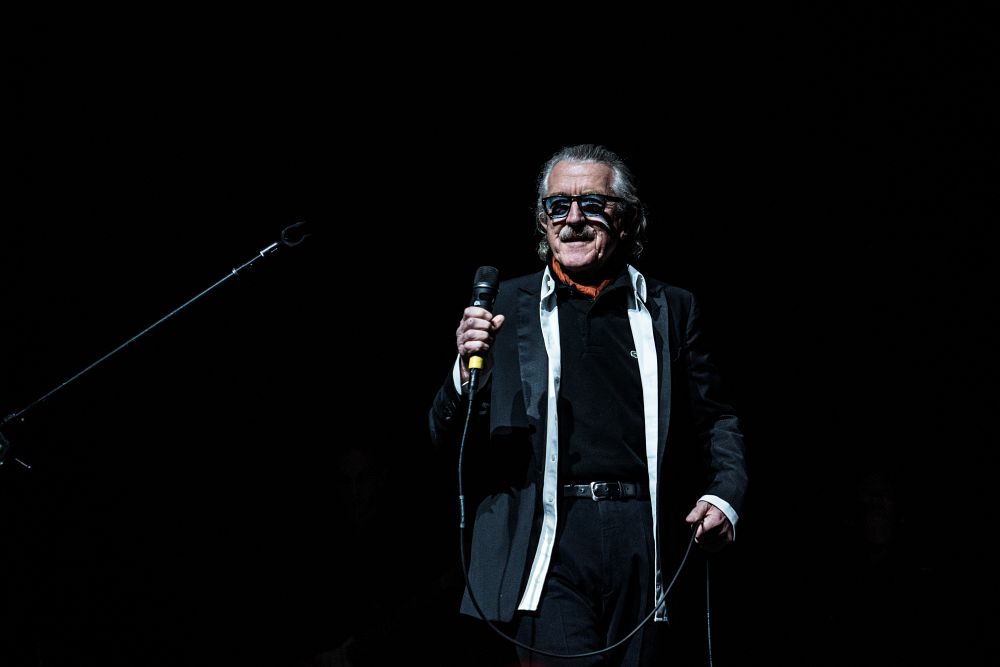 Music & Performance

Around 6,000 fans enjoyed an entertaining evening of almost two hours, including the three encores. Just before 20:00 anagrams of "Yello" such as "Elloy" or "Lloye" whizzed across the screen. The stalls of the Lanxess Arena were nearly full; however the standing area was just half full. Despite the long career of this Swiss duo, they weren't seen live so often in the past as they used to play in studios just for recording. This evening the two boys on moustache were in gentlemen outfit backed up by an eight-musician band plus two backing singers and two female solo voices; featuring among others, the great drummer Roland Peil, born in Essen. The concert in its entirety was a visual-sound experience. Maier and Blank shot hits like 'Bostich' (1980), 'The Rhythm Divine' (1987) or 'Vicious Games' (1985) They also played many new songs from the last album 'Toy' from 2016 like the rhythmic 'Limbo', the sweet 'Starlight Scene' in a duet with Malia and the atmospheric 'Kiss The Cloud', sung by Fifi Rong. At 'The Time Tunnel', on screen the result of mounting a camera on a tire spirally eats everything that shows up at the edges: asphalt, meadows, trees, houses; and the sight of anyone who would look into the centre.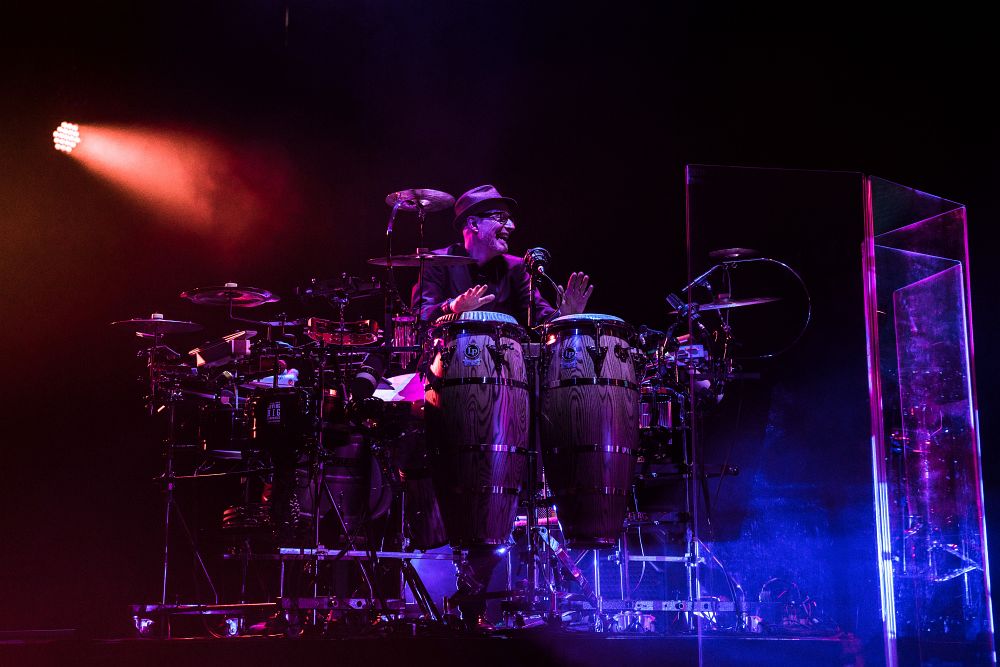 The encore came with spontaneously recorded and sequenced snippets on the Yellofier App. The latter are by no means the announced 'High Risk Program' for such a young band like us (Meier), but turned out to be a cool reprise of 'Bostich'. Of course the closure was with the unbeatable 'The Race'
Setlist

01. Magma
02. Do It
03. The Evening's Young
04. Limbo
05. Bostich
06. The Rhythm Divine (with Malia)
07. 30.000 Days
08. Tool of Love
09. The Time Tunnel
10. Kiss the Cloud (with Fifi Rong)
11. Lost in Motion (with Fifi Rong)
12. Tied Up
13. Liquid Lies
14. Starlight Scene
15. Oh Yeah
16. Blue Biscuit
17. Si Senor The Hairy Grill
---
18. Bostich (Reprise with Yellofier App)
19. Vicious Games (with Malia)
20. The Race
Rating

Music: 7
Performance: 7
Sound: 8
Light: 7
Total: 7.2 / 10
All Pictures by Maximilian K. Unuetzer
See also (all categories):