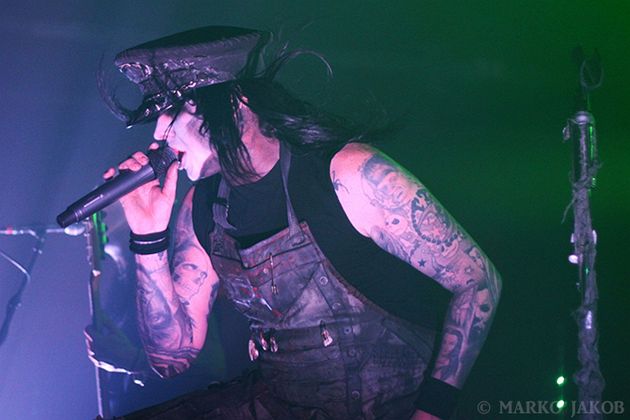 Bi Nuu, Berlin, Germany
2nd November 2017
Wednesday 13

Only 2 days after Halloween: A good time for horror punk. WEDNESDAY 13 bring their new album 'Condolences' to Europe. It is already the 7th studio album of the band from the USA and the first for their new label Nuclear Blast. The first stop of the "Bloodsick Tour" in Germany is Berlin.
It has been two years since
WEDNESDAY 13
last toured in Germany. However, they did visit German ground this year, playing Cologne and Leipzig in June. The new album contains thirteen cracking songs. It is a lot harder than the previous ones, but also more varied. Overall it is a really strong album, which set the scene for a hot and atmospheric concert evening. http://officialwednesday13.com / https://www.facebook.com/officialwednesday13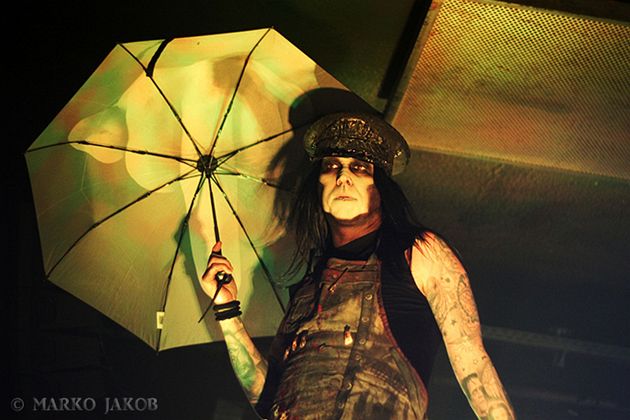 Music & Performance

Club Bi Nuu in Berlin-Kreuzberg presented the backdrop for the concert of WEDNESDAY 13. The venue was not quite sold out, but for a Thursday, still many black-dressed horror fans gathered in front of stage. WEDNESDAY 13 showed once again that a live concert not only has to consist of music, but also how important the visual element is. Singer Joseph Poole appeared in no less than five different outfits! The concert started right away with the crashing song 'What the Night Brings' from the current album. It didn't take long before the fans had started dancing and jumping and obviously having fun. The up-tempo title song from the album 'Condolences', which is already known as a video clip, was impressive.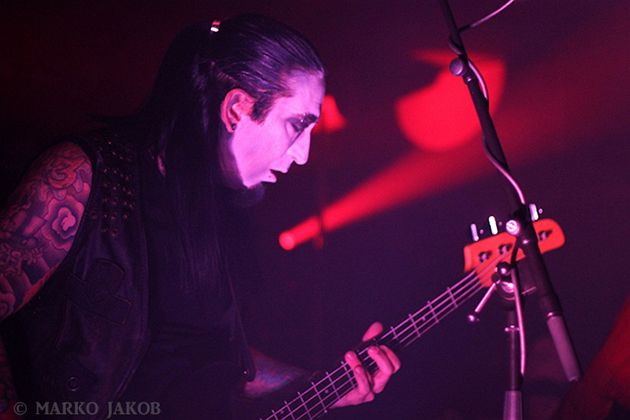 To the delight of the fans, they played the hit 'I Walked with a Zombie' from the debut album 'Transylvania 90210: Songs of Death, Dying, and the Dead' as well. Many sang and roared as best as they could. The band finished the 80 minute concert with 'Bad Things', also from the debut album of 2005. After much applause, calm returned to Berlin.
Setlist

01. What the night brings
02. Scream baby Sream
03. Keep Watching the Skies
04. Cadaverous
05. Serpent Society
06. Ghost of Vincent Price
07. Hail Ming
08. Death Mask
09. I Want You Dead
10. Condolences
11. Prey for Me
12. I Walked with a Zombie
13. I love to Say Fuck
14. Bad Things
Rating

Music: 8
Performance: 9
Sound: 8
Light: 7
Total: 8 / 10
All pictures by Marko Jakob
See also (all categories):