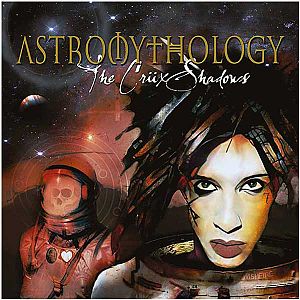 Artist: The Crüxshadows
Title: Astromythology
Genre: Dark Wave / Synth Pop
Release Date: 1st September2017
Label: Timezone
Album Review

THE CRUXSHADOWS, the American Darkwave band, is always full of surprises - you never know where the band's melodies will bring you or what you will see in it. The electric sound usually has a proper rhythm, in a way you can call it simple, but it doesn't work for THE CRUXSHADOWS. In its music, you can find the unexpected and beautiful sounding "diamonds".
The beginning of this fall, or rather September 1st, brought us the band's new album, called 'Astromythology'. Every song on the new album has a space title and subject. 'Astromythology' is performed in an interesting way which gives you the sense there is no gravity at all, no lows, and no borders. The first track on the album is 'Helios'. It is light and elegant as if it was made by the air only - this effect is made by the keys, strings and the melody in general. Possible to say 'Helios' is an anthem to the eternal freedom. The second one is the romantic 'Singularities', full of beautiful and poetic lyrics. 'Stay' track is more serious than the first songs of the album, the tune is heavier and slower, the same thing is in 'Stargazer' (which is sixth in the album). 'Home' and 'Infinity' demonstrate - while hearing those four tracks - that the listener can already understand that 'Astromythology' is a long story of one's person loneliness in our huge and indifferent universe.
The new album of THE CRUXSHADOWS is the attempt to get to challenge yourself, to see your inner world and to feel that there are the things much more important than we can call this way. For example, 'My Telescope' shows that it's enough only to see a little when you really care about something or someone. 'Astromythology' was made for those who can feel, it means, this album can touch everyone. Because each of us has this little secret place in our soul where we hide the most romantic and tender memories and emotions. When you will be ready to face the night sky alone, THE CRUXSHADOWS can amazingly keep you company with 'Astromythology'.
Tracklist

01. Helios
02. Singularities
03. Stay
04. Home
05. Infinity (You Don't See Me)
06. Stargazer
07. Of Angels
08. My Telescope
09. Jupiter
10. Uncertainty (In Space And Time)
11. Starfall
12. In Gardens
13. Astronauts
Line-up

Rogue
Jen "Pyromantic" Jawidzik
Jessica Lackey
JoHanna Moresco
David Russell Wood
Rachel Whitford
Website

http://www.thecruxshadows.com / https://www.facebook.com/cruxshadows
Cover Picture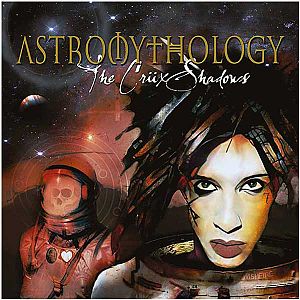 Rating

Music: 8.5
Sound: 9
Total: 9 / 10