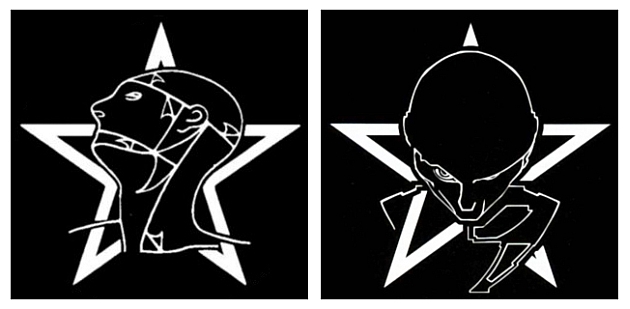 The cult gothic rock band, fronted by the enigmatic yet charismatic leader Andrew Eldritch, has not released an album for 26 years, yet still tours regularly - much to the delight of their devoted fans. I am one of them, and I will do my best to explain why I am still going to see the Sisters live today.
By the end of the eighties I was fully immersed in the post-punk music scene, intensively listening to Joy Division, Bauhaus, Siouxsie & The Banshees, the early years of The Cure, Xmal Deutschland or Siglo XX - to name just a few bands. At that time, THE SISTERS OF MERCY was no longer the gloomy band it used to be, with a cryptic drum machine, a straight bass and layers of skeletal guitars. After 1985, their leader had followed the clarion call of the music charts and pushed the band in a more goth-metal direction - an orientation that made cold-wave freaks like me turn our backs on their second musical phase.
Despite my lack of interest in the Sisters' latest outputs, I would have loved to have been born 10 years earlier and to have had the opportunity to see them live during their creative peak in the early eighties. Of course, even in my wildest dreams it would never have happened because of a simple fact: I am French. Everyone has heard the persistent rumour about Eldritch's issues with my native land. The source of his aversion to France has never been clear, but I remember hearing a rumour about a fight (purportedly with a Frenchman), which caused a wound to one of Eldritch's eyes and forced him to wear his renowned sunglasses. Another story related to a love affair with a French girlfriend that ended badly and, as you might expect, this version better suits my French - and romantic - spirit. And why not after all? If Ian Curtis had an affair with a Belgian journalist, why couldn't Andrew Eldritch have one with a French woman too? Maybe Francophone post-punk girls do it better?
Without further digression, let's just say that it is a fact that Eldritch seemed to have serious issues with France. Reviewing some of his typically arrogant prose from the time makes the whole thing somehow embarrassing:
"I refuse point-blank to do business with anyone in France, ever. The band has never played there. The band will never play there. I have never exported a single record or done one interview for the French. They're a miserable consumptive race that revels in despair."
Or more directly:
"Well, I don't like the French, their music is drivel and their women are treacherous"
. Later, he seems to have softened his stance, but the source of his distaste for France remained unclear:
"I'm currently in give-'em-one-more-chance mode. Because it's 1993, and I'm a federalist. It's like football. I hate Arsenal, because any sensible person would. Ultimately, who cares?"
Needless to say, I never attended a Sisters concert before 2006 because they never toured in France. The live experiences I had with the band were limited to my TV set, where I would squint at fuzzy figures on a smoke-shrouded stage, indistinctly appearing on VHS tapes fervently exchanged in the tape trading network, but that had been copied one too many times. So, my first attendance at a Sisters show was not until 2006 in Paris and it was a complete disaster. In retrospect, everything was in place to make that first Sisters concert a big mistake: a concert hall that was too large, expectations that were too high on my part, and also the fact that, at that time, I was still exclusively a fan of the first incarnation of the band's sound. But, rather than be thrown into despair after this setback, I swore to myself that I would attend every future Sisters concert near my residence. With France appearing less welcoming for this project, I moved to a more suitable land to achieve my aim: Belgium.
To this day, I cannot help but run like a madman to get my Sisters ticket whenever they play. Never mind whether or not I already have social or professional commitment, never mind the cost of ticket, never mind anything – I am going to the show. I must admit that this unreasonable behaviour kicks in whenever a cold-wave band from my youth (or the reincarnation of it) is in the area. But what can I say? Where does all this post-gothic excitement come from? I am now in my forties, so perhaps I am running towards a forgotten (and fantasized) memory of my youthful freedom? Probably. Of course, to give you a bit of perspective, keep in mind that I am not the only one falls into the category of "middle-aged parent, still dressed in black and still attending goth events". But that can be the topic of another debate, and I must return to my original question: Why am I still going to see THE SISTERS OF MERCY in concert in the year 2016 - more than 30 years after their artistic peak?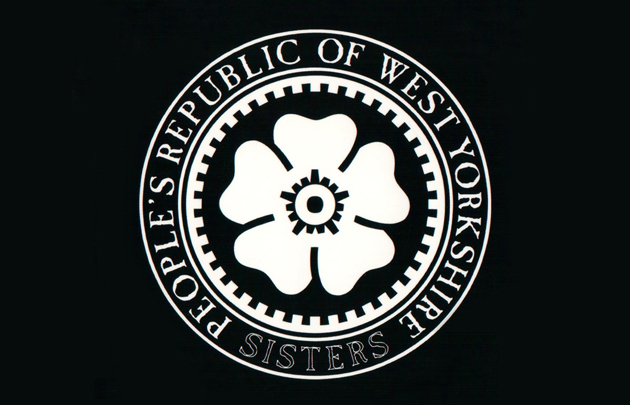 Before answering that question, I must straighten out the major issue concerning the different musical periods of the band. For instance, you might be wondering why I even go to see them live if I don't like any of their outputs after the 'First And Last And Always' album. Indeed, when I was younger, I never liked their sort of hard rock orientation after this seminal album, certainly because of the pomposity of the arrangements and diminished energy in return. The thing is that in my twenties I had nothing to do with metal, which explains my lack of interest in their second musical phase. More recently, I became interested in some varieties of metal music, and it makes me more inclined to appreciate the latter era of the Sisters. Some of the songs from that period are suddenly not so horrible, and actually really enjoyable. This is especially true in the live setting, where the performances are more than acceptable in contrast to the overproduced studio versions.
Besides - and I know I will make some enemies with this statement - some of the tracks from their first period (not all, but some) still preserve their dark charm in their new goth-metal arrangement. I am now at ease with the fact that when I go to a Sisters show, it is not for the nostalgia of the days of my dark youth, but more for the sheer enjoyment of gloomy yet catchy songs. That said, I still strongly dislike the use of backing vocals, and especially on the old tunes where there were none in the original versions. But despite the fact that I certainly don't like this changing, it doesn't stop me from going to a Sisters concert. In conclusion: Yes, there are two distinctive periods in the Sisters musical history but, from their early dark monolithic sounds to their latest heavy-goth tracks, the songs of the band are consistently haunted by the personal demons and the lyrical blackness of their brooding leader.
Another thing to pinpoint - because it explains the loyalty of the fans and the continued relevance of the regular Sisters shows - is the band's practice of creating and performing new songs without ever recording them. As evidenced by Eldritch's answer to the question:
"You've continued to write and perform new material since you last released a record. Do you like the idea that people have to make the effort to come to the shows to hear the new songs?"
He offers the following:
"And they know them better than we do."
And effectively, many of these new tracks are particularly appealing since you adhere to the current musical style of the band. From the flights of lyricism of
'Crash And Burn'
to the frenetic pulses of
'Summer'
or the mellow atmosphere of
'We Are The Same, Suzanne'
, a great number of these unreleased songs are valuable additions to the band's catalogue.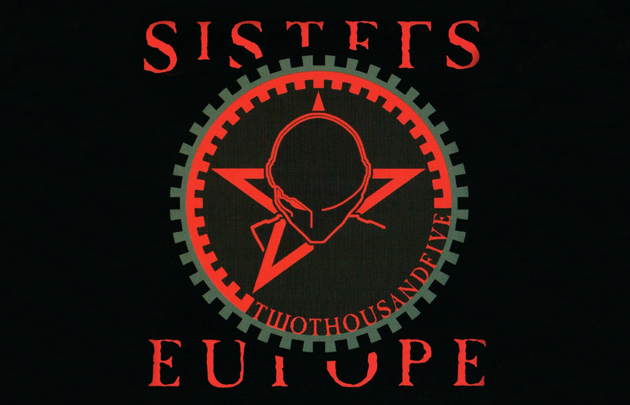 THE SISTERS OF MERCY were back in town at the beginning of this year as a part of a Western European jaunt and my pre-show excitement prompted me to analyse the setlists of the concerts leading up to the one I was attending in Brussels. I carefully dissected six of the preceding shows, and of the 21 songs played each night, 17 were always part of the setlist. They included late-era classic hits like 'More', 'Dominion/Mother Russia', 'Lucretia My Reflection' or 'This Corrosion'. Old songs like 'Alice', 'Body Electric', 'Amphetamine Logic' and of course 'Temple of Love'. Plus 'Crash And Burn', 'Arms' and 'Summer' which are unreleased tracks, though regular fixtures in the set since they were first introduced. For the remaining songs in the setlist, it was varied from night to night. Three shows featured 'Flood I', 'No Time To Cry' and 'Valentine', which were perfectly suited to my old school wish list. But on the other three nights it was more variable: old tunes like 'Marian' or 'A Rock And A Hard Place' at some gigs, or unreleased songs like 'We Are The Same, Suzanne' or 'Romeo Down' at others.
Lots of Sisters fans are according to say that the success or failure of a show depends on a host of unpredictable elements like the setlist quality, the live sound engineering, the amount of dry ice, the level of the guitars in the mix, the Eldritch's engagement on stage or how faithful the songs are in comparison to their original versions. In short, while it is possible that one can regret going to a Sisters show, it is equally probable that staying at home could mean missing out on something special. I decided to put aside the potentially demotivating factors and let my frenzy take things in hand. Suddenly, the solution was crystal clear: going to both Sisters shows in Brussels would necessarily expose me to all the songs I wanted to hear live.
Before I offer up some thoughts on the shows I witnessed, I must confess that I have a soft spot for the type of fans who, not two drum machine patterns in, can instantly identify the correct song and begin grooving to it. I am sensitive to this pure devotion to the "song" itself - you recognize the music so quickly because you have heard it so many times, and because this song is essentially a part of you. This was the story of the opening track 'More': starting with the lyrics that kick things off - "I want more" - the crowd went into a Sisters-induced musical trance. Just notes into the second song 'Ribbons', people emerged from the audience and climbed up on the shoulders of friends. The Sisters have always had a devout group of hard-core fans, that faithfully sing along during the entire show, make another
performance
in the pit, engage in friendly
pogo
or be simply
ecstatic
because incredibly taken by the music.
'First & Last & Always', 'Lucretia My Reflection' and 'Alice' (with its memorable
chorus
, always enthusiastically sung by the crowd), were some of the best parts for me. Besides, I was very happy to finally hear two major new songs live: the gloomy ballad 'We Are The Same, Suzanne' and the heavy but celestial 'Summer', where the Eldritch's cries emerged like knives. On the Sisters forum
Heartland
, regarding that first night, someone stated:
"Elsewhere a moshpit, in Belgium tonight a constantly swaying earthquake of several hundred people. I was thankful each time the few slow songs came on, finally some rest. Thank you, Belgian crowd!"
My own experience of 'Body Electric' followed by the accelerated current version of 'Amphetamine Logic' totally fits the scene described by the opinion above.
Eldritch is less predictable and more playful than I had imagined, since despite my in-depth study of the setlists (and subsequent predictions), the second night had only half of the songs in common with the first one! This meant a completely different show but also a very distinctive atmosphere. I had the pleasure of oldies like 'Kiss The Carpet', 'Marian' and 'Anaconda' plus other unreleased songs like the punchy 'Will I Dream?' - but one of the highlights was with no doubt 'Romeo Down'. This unreleased song is always a hit, because of the presence of a real bass line, and, that night, Eldritch's primal screams literally sliced through the wall of dry ice fog.
As previously stated, the key question with a Sisters show is: Will it be a great performance or a dud? I have selected two concert reviews of this tour and we will have to accept that this question will remain a debate among the band's fans. Indeed, even with shows with similar setlists, a
bad
impression is never far away from a very
good
one. Be that as it may, and far removed from his static past, Eldritch is now a complete performer. He holds the stage with his spasmodic presence and instantly draws the audience into his crepuscular groove. We all know that from now on he refutes any connivance with his past goth allure, but nevertheless, Eldritch preserves the unique talent of turning a breath into a cry. He can claim that he has left behind his dark armour, yet his taciturn stage posture combined with his typical reptilian contortions always evoke the feeling of a broken soul.
Still not sure if you should go see the SISTERS OF MERCY live in the years to come? Here are some songs, from different cities of this short tour, to definitively convince you!
Kiss The Carpet
,
Anaconda
,
Marian
,
More
,
Ribbons
,
Crash And Burn
,
Body Electric
,
Amphetamine Logic
,
Alice
,
We Are The Same, Suzanne
,
Valentine
,
Romeo Down
,
Dominion/Mother Russia
,
Summer
,
1959
,
Lucretia My Reflection
,
Vision Thing
,
First And Last And Always
,
This Corrosion
,
Temple Of Love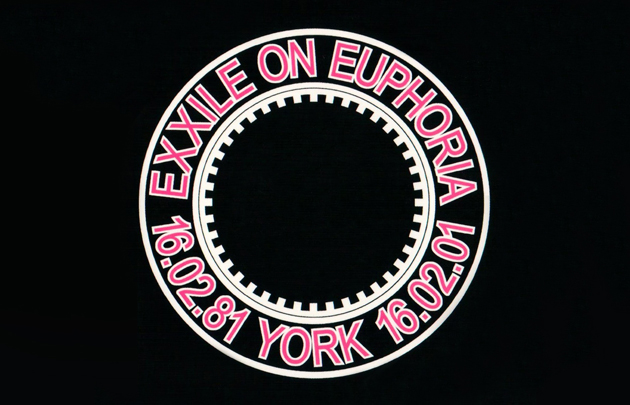 The images included in this article come from a set of postcards offered to the audience on the
30th anniversary tour
in 2011/2012.
In order of appearance, the excerpts of the Eldritch's interviews came from:
Melody Maker
(14 November 1987)
Melody Maker
(6 October 1990)
Melody Maker
(7 August 1993)
The Quietus
(12 November 2011)
See also (all categories):