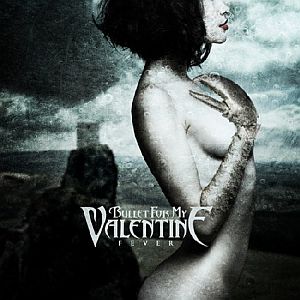 Title: Fever
Artist: Bullet For My Valentine

Genre: Metal
Release Date: 23rd April 2010
Label: Sony
Album Review
Formed under the name JEFF KILLED JOHN, the band underwent several changes in style from covering NIRVANA and METALLICA songs to the modern Cornish metal they play today. In 2002, they signed a five-album deal with Sony/BMG records, followed by releasing their first album 'The Poison' under the new name BULLET FOR MY VALLENTINE. The singles 'All These Things I Hate' and 'Tears Don't Fall' were a great success all over the world. Until today, BFMV sold 2 million CDs, including the 2008 album 'Scream aim Fire' and the recently released album 'Fever'.
There's a lot more aggression on 'Fever' than on 'Scream Aim Fire', but the album is definitely commercial enough to make a big splash. The band never strays from their signature harmonic guitars. The songs are a mix of melodic and thrash. The album starts with the opener 'Your Betrayal' which could easily fit on their first album 'The Poison'. Matt Tuck doesn't seem to be having any vocal issues at all and in this song he really stands out with his skills. The song is a mixture of nice guitar sounds combined with breakdowns that are accompanied by whispered vocals. It has a slow and explosively rhythmic start with heavy percussion that leads into the wail of the six-string that has gotten them where they are today. The title track 'Fever' comes roaring in with ultra-fast shredding before settling into the traditional Metalcore that's expected of the boys from the Isles. Tuck's voice is a little harder this time which fits perfectly to this fast song. Along with that, you also find parts that are predestined for the fans to sing along (which doesn't really surprise me).
'The Last Fight' finishes off the opening trio of issues between lovers, before settling into 'A Place Where You Belong'. This one is an interesting number, as it begins almost like their 'Scream Aim Fire' song 'Forever and Always'. The song comes along as a nice ballade which will probably melt some teenager's heart. And I wouldn't be surprised if this song was one of the tracks being released as a single. 'Pleasure and Pain' instead, isn't really working. This song could be from any other Metal band if you ask me. There is nothing special about it and this is really a pity. So far, the album comes along pretty nice. Let's hope, we continue with pleasure and not with pain. In 'Alone', Michael Paget (guitar), shows off his skills at his very best. It starts slowly at the beginning and after about 40 sec; the song bursts off like hell and smashes you away! Even though the intro is played on guitar, it sounds so synthetically fused (and I mean that in a good way) which reminds me of something that Alex Lifeson or Eddie Van Halen would have played in the 70s and 80s. Quite nice and definitely one of the songs that will stay in your mind for quite some time!
'Breaking Out, Breaking Down' is another standout because it shows a great collaboration of lead and backing vocals. This is quite similar to the track 'Scream Aim Fire' but in my eyes, 'Breaking Out, Breaking Down' works a little better here. With 'Bittersweet', 'Fever' segues into another slowdown but this time, it has quite a bit more sorrow to it (opposed to all of the anger that had been building up in the songs so far). Nice guitar work and well-sung vocals complete this song really nice. The last part begins with the song 'Dignity' which doesn't sound like anything we haven't heard before. It's not a bad song at all, but it doesn't offer anything new to the album either. It is well-produced and well-written, no doubt about that, but it doesn't contribute anything to 'Fever'. 'Begging for Mercy' is one of the best songs on the album. It is fast and begins with those well-known (and loved) growls sprinkled all throughout 'The Poison' and 'Scream Aim Fire'. This is definitely the "get in the pit" song on 'Fever'. So, watch out for that!
The last song on the album, 'Pretty on the Outside', opens with a sound that reminds me of bands in the pop punk scene like RISE AGAINST or THE OFFSPRING. It's an interesting choice for a closer because I think that the genre-bending selections would fit better in the middle of the setlist which doesn't mean it is a bad choice at all. I am quite impressed by the new work of BULLET FOR MY VALENTINE. They now have definitely found their own way of writing songs and I have to say: it's great!
Tracklist

01. Your Betrayal
02. Fever
03. The Last Fight
04. A Place Where You Belong
05. Pleasure and Pain
06. Alone
07. Breaking out Breaking Down
08. Bittersweet Memories
09. Dignity
10. Begging For Mercy
11. Pretty on the Outside
Line-up

Matthew Tuck - Vocals and guitar
Michael Paget - Guitar and backing vocals
Jason James - Bass and backing vocals (since 2004)
Michael Thomas - Drums
Websites

http://www.bulletformyvalentine.com/
/
http://www.myspace.com/bulletformyvalentine


Cover Picture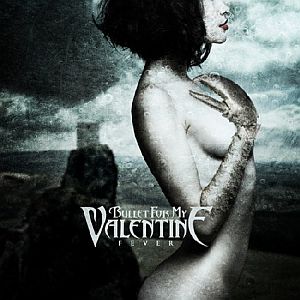 Rating

Music: 8
Sound: 9
Extras: -
Total: 8.5 / 10
{jos_sb_discuss:19}
See also (all categories):