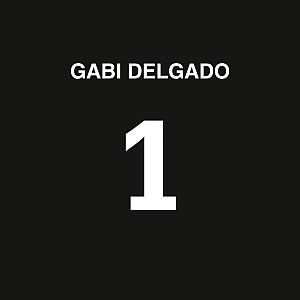 Artist: Gabi Delgado
Title: 1
Genre: EBM/ Dance/ House
Release Date: 28th February 2014
Label: Golden Core / ZYX Music
Album Review

Gabi Delgado-Lopez is of course best known as one part of the famous duo D.A.F. aka DEUTSCH-AMERIKANISCHE FREUNDSCHAFT and classic hits as 'Der Mussolini', 'Verschwende Deine Jugend' or 'Der Räuber und der Prinz'. Together with his companion Robert Görl he is surely among the most influential German artists of the last few decades so a new solo Delgado-Lopez (who operates under his shortened family name here) attracts high interest, of course. Despite the name '1' it is already the second solo album for Gabi Delgado. However, Delgado's first solo output, titled 'Mistress', is already 31 years old and the title of his new album is probably meant to mark the beginning of a new chapter for the musician.
Musically it is hardly a new chapter as '1' features the trade mark elements we all know from D.A.F. and DAF/DOS, Delgado's collaboration with German actor Wotan Wilke Möhring in the 1990s. The album is full of minimalistic, sequencer-driven tracks in the vein of D.A.F. but, as usual for Delgado's work outside his man band, with a much more pop and club oriented direction. After all he is also one of the founding fathers of the German House and Techno scene, so it's not too much of a surprise that his solo work features elements form these genres. The lyrics on the other hand are all about sex, drugs, love, dancing and party – again no surprise if you know Delgado. The political and socio-critical slogans Delgado writes for D.A.F. are in a minority on '1' and just like the music the lyrics have a somewhat softer, more lewd and sappy tone. The hyper-hedonism of the lyrics sometimes even border the ridiculous, so be happy if you don't understand German anyway.
The biggest "problem" of '1' is, however, that it simply doesn't work as an album. There are 18 tracks in total, quite an abundance but it might have been a wise move to limit the album to ten or eleven tracks to give the album a more compact and coherent feel. Many songs are fine as standalone tracks - 'Nebelmaschine', 'Spieglein Spieglein', 'Nichtgedicht', 'Lippenstift' and 'Friede den Hütten, Krieg den Palästen' come to mind - but in their entirety the 70 minutes of '1' are simply too much. For an artist with such a legacy the album is kind of uninspired and leaves you with mixed feelings, to say the least. '1' proves, though, that Delgado is at his best when he has a strong and assertive partner in crime at his side – so let's hope that the next chapter for Delgado will be under the moniker DEUTSCH-AMERIKANISCHE FREUNDSCHAFT again!
Tracklist

01. Neosexi
02. Traum
03. Sex Kamikaze
04. Science Fiction Liebe
05. Nebelmaschine
06. Puppen
07. Alles Gute Zum Geburtstag
08. Die Zukunft
09. Lippenstift
10. Laut
11. Strassenloop
12. Friede den Hütten, Krieg den Palästen
13. Nichtgedicht
14. Tanzen Brutal
15. Die neuen Barbaren
16. Langweilig
17. Spieglein Spieglein
18. Barbarella
Line-up

Gabi Delgado-Lopez
Website

http://www.facebook.com/GabiDelgadoLopezOfficial
Cover Picture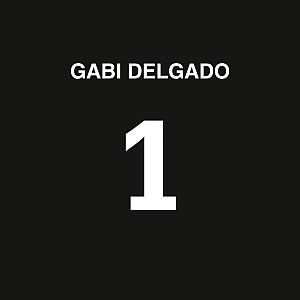 Rating


Music: 5
Sound: 9
Extras: -
Total: 7 / 10