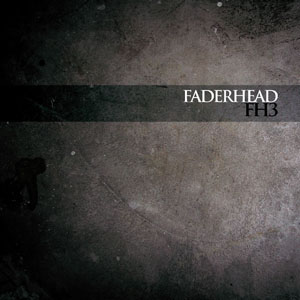 Title: FH3
Artist: Faderhead
Genre: Electronic
Release Date: 10th October 2008
Label: L-Tracks
Album Review

After FADERHEAD and his former record company Accession Records parted company it wasn't so sure if a new FADERHEAD album would ever see the light of day (according to his own words). But with a new label (L-Tracks) the new album, surprisingly titled 'FH3' will hit store shelves on 10th October.
The cover showing a dark grey wall with cracks running all over it comes along way darker than the ones before, but first it doesn't reflect in the music as well. The opener 'Electrosluts Extraordinaire' in any case delivers typical FADERHEAD club fodder, spiced up with a breath of sarcasm and 'Acquire The Fire' will provide for twitching legs on the dance floors and with its brutal beats turns up the hardness grad by a few more levels and if Mr. Faderhead offers "Let me acquire the fire" then you can't say no. But with 'Still Missing' it's now time for the first balladry track though the beat is quite hard for the purpose I have to say. The sarcasm of former tracks now gives way to longing desperation, the feeling of being lost "…cause it's hard still missing you." in on the party again is also the well known vocoder effect laid upon the melodic vocals. On 'Another Dead Boy' everything is turning inside-out and the fond melancholy is banished to a faraway place while a rage and cold slips into the song we haven't heard from FADERHEAD before. Cold clinical vocals meet harsh and distorted industrial sound collages and you come to realise, there's been a lot of anger that had to be released here. Luckily he's some mercy with us and sends us another balladry track with 'Let me Go'. Warm yet wistful washes of synthesized strings soar over slow meandering rhythm while he screams "If I said I was healed would you let me go, if I said I was safe would you let me"
Up for a little sweating? Then we'd have those two brothers for you called 'Fuck what you Heard' a hip shaker and payoff with everyone who's giving too much about rumours spread by other people. His younger brother goes by the name of 'Hammer of the Gods' which is in fact a hammer for the ears, a sonic jackhammer if you want with preferably sparse lyrics but all the more crash "Now it's time to play doomsday, I'll let the hammer of the gods strike you down." Just recently a video has been released for the upcoming track 'TZDV' (Tanz, Zwo Drei, Vier) or 'Dance, Two, Three, Four' and with lines like "This is a song for everyone who stomps." or "This is a song to make you move" I can save myself any further explanation of this song's nature. Again certain darkness covers everything in this song. Oh yes 'FH3' has another calm track for us in stock which is 'Here with You' comforting us again with soothing tones pleasing our ears, before it's 'ZigZag Machinery' that makes us break sweat again for another time, for the last time on the album to be precise; and it bestows us with some more melodic moments (really dig the bridge btw). 'Mr. Fetus' the album closer descends into a dark abyss, not an abyss that could be found somewhere on the planet, but within a single soul living on it. Richly layered rhythms with percussions revolve around halting full-grown beat to develop a rocking attitude in the chorus even though I couldn't spot any guitars in the song.
'FH3' has all the ingredients of a FADERHEAD album we already know. Hard-hitting club tracks and balladry ones, but you can't help noticing that something has changed. Everything has become more serious and at times even darker than it was before. Maybe it's the natural progression, maybe it's caused by events from the recent past, who knows? Anyway it's worth giving it more than just one listen…
Tracklist

01. Electrosluts Extraordinaire – 3:56
02. Acquire The Fire – 3:54
03. Still Missing – 3:23
04. Another Dead Boy – 3:21
05. Let Me Go – 6:34
06. Fuck What You Heard – 3:49
07. Hammer of the Gods – 3:42
08. TZDV – 4:06
09. Here With You – 4:31
10. Zigzag Machinery – 4:55
11. Mr. Fetus – 6:22
Line-up

Faderhead – Music, Production, Lyrics, Vocals
Website


http://www.faderhead.com/
/
http://www.myspace.com/faderhead666
Cover Picture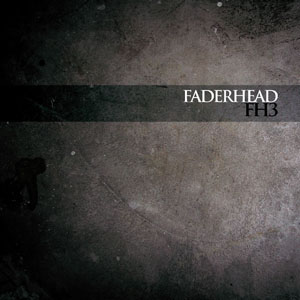 Rating

Music: 8
Sound: 8
Extras: -
Total: 8
See also (all categories):