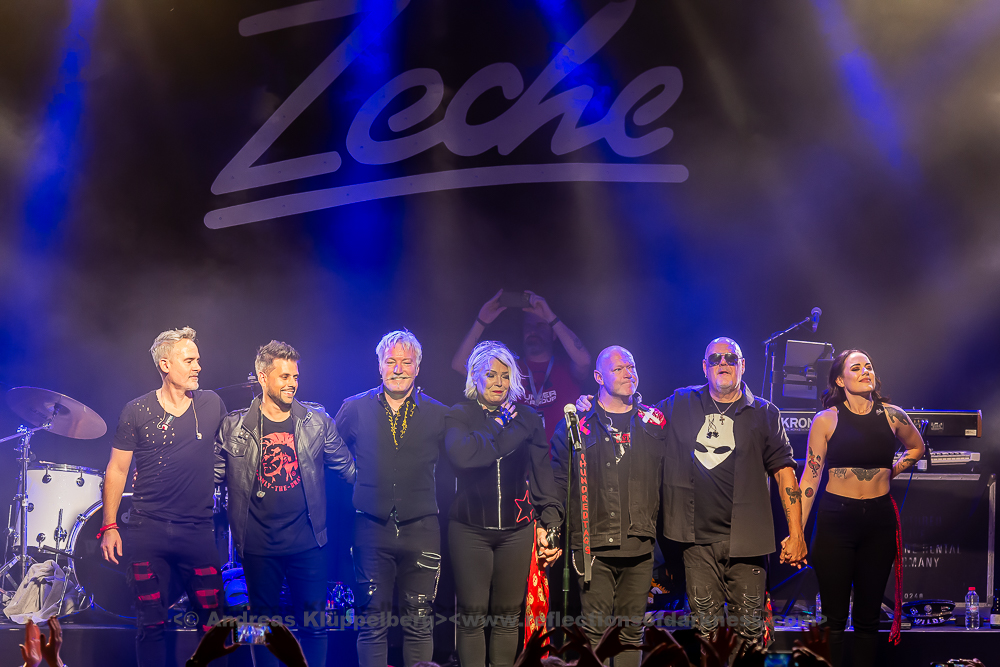 Zeche, Bochum, Germany
5th November 2023
Kim Wilde - "Best of Tour 2023"

She was the idol of an entire generation who grew up with shoulder pads and perms. There was probably no one in the 80s who didn't have a poster of KIM WILDE hanging in their room or one of the stickers from Bravo magazine stuck somewhere. Together with her brother, she was responsible for many hits, snippets of which even today's artists use in their songs and transport them into a modern world. The evening before, KIM WILDE played at an 80s festival in Dortmund alongside many other artists from that era. On Sunday, she came to nearby Bochum with her band. The doors of the Zeche opened at 5pm, as the band took to the stage punctually at 6pm.
https://www.kimwilde.com
/
https://www.facebook.com/officialkimwilde
Music & Performance

KIM WILDE entered the stage in front of a large crowd of cheering fans at the sold-out Zeche. With her typical blonde hair, she wearing black jeans, sunglasses and a black leather jacket, she stepped to the front of the stage and smiled at the audience. In addition to many lesser-known songs, she played some cover versions, such as 'If I Can't Have You' by THE BEEGEES or 'Anyplace, Anywhere, Anytime' by NENA. The constantly smiling KIM WILDE walked across the stage or danced with her guitarist or backing singer. KIM WILDE also introduced her band members personally. But a special moment of the evening was when Kim not only introduced her backing singer Scarlett Wilde as her brother's daughter, but also told the audience that Scarlett had recently become a mum. Shortly afterwards, Scarlett's husband briefly came on stage with the baby and showed it to the audience. However, they quickly disappeared into the backstage area again.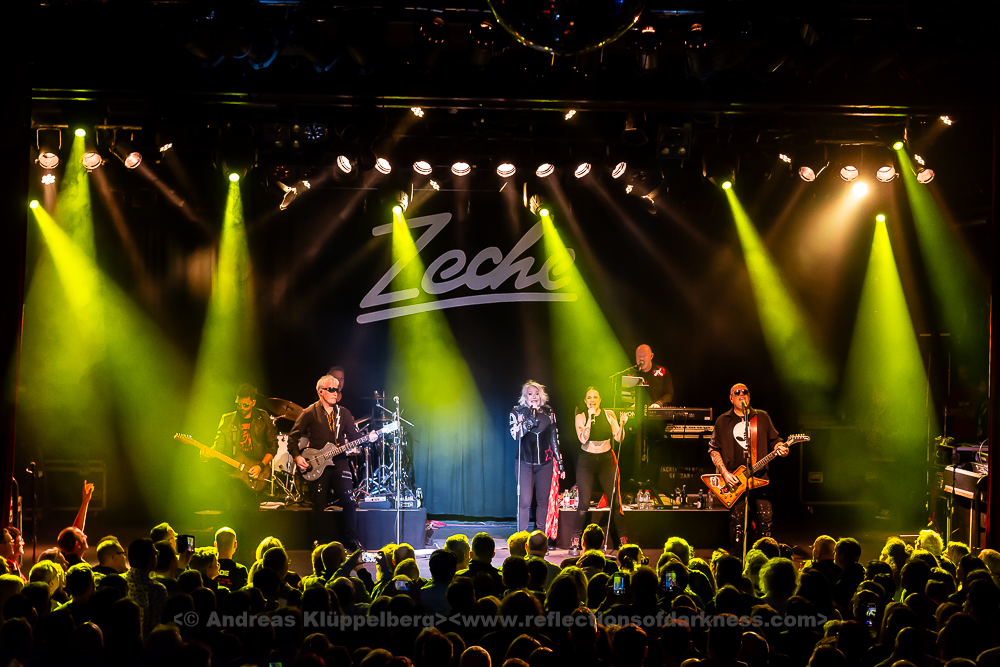 When the first notes of 'Cambodia' rang out, the noise the fans made, took on a new dimension that evening. She then immediately belted out her other hits 'View From a Bridge', 'Chequered Love' and 'You Keep Me Hangin' On'. After 'You Keep Me Hangin' On', a cover of the American band THE SUPREMES, the band left the stage to constant applause. But after numerous calls for an encore, Kim and her band returned to the stage. Here she noticed a few young fans in the front row who handed her a glittering silver cappy. With this cappy, she then played the DEAD OR ALIVE cover 'You Spin Me Round (Like a Record)', during which the entire band spun on the spot with every chorus. This was followed by 'You Came' from 1988 and the really last song of the evening was KIM WILDE's biggest hit 'Kids in America', which the entire hall sang along to loudly. Visibly moved, Kim thanked the entire audience and her band for this fantastic evening.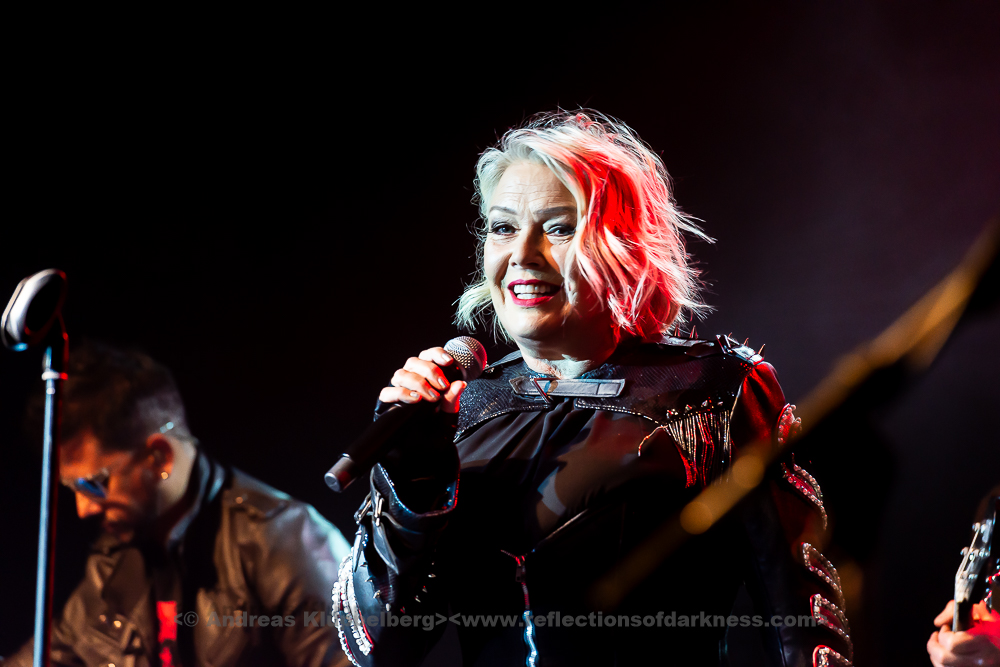 Setlist

01. Rage to Love
02. Never Trust a Stranger
03. Million Miles Away
04. Can't Get Enough (Of Your Love)
05. If I Can't Have You (Bee Gees cover)
06. The Touch
07. The Second Time / Pop Muzik (M cover)
08. Anyplace, Anywhere, Anytime (Nena cover)
09. Love Is Holy
10. Stone
11. Cambodia
12. View From a Bridge
13. Chequered Love
14. You Keep Me Hangin' On (The Supremes cover)
---
15. You Spin Me Round (Like a Record) (Dead or Alive cover)
16. You Came
17. Kids in America
Rating

Music: 9
Performance: 9
Light: 9
Sound: 9
Total: 9 / 10
All pictures by Andreas Klüppelberg
See also (all categories):