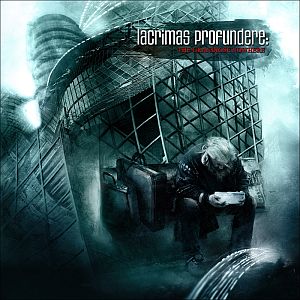 Title: The Grandiose Nowhere
Artist: Lacrimas Profundere

Genre: Gothic Metal
Release Date: 30th April 2010
Label: Napalm Records
Album Review

German gothic metal outfit LACRIMAS PROFUNDERE was founded in 1993 by guitarist Oliver Schmid and from the very beginning it was focused on vigorous yet melodic sound. The real fame came to the band when it signed a contract with Napalm Records. Since 2004, the formation played a countless number of concerts and started to record albums with an enviable regularity and this year the newest work entitled 'The Grandiose Nowhere' appears.
The artwork for this release was made by Niklas Sundin from DARK TRANQUILLITY who already cooperated with the band before. But now the cover picture with its ambiguity and deep meaning reflects in the best possible way the material presented in the CD. Actually this work raises LACRIMAS PROFUNDERE to a higher level of musical development when we can't think about comparisons. However listening to the album it's hard not to draw a parallel with other bands playing in similar styles which are rather popular now.
So on 'The Grandiose Nowhere' we can notice some echoes of THE 69 EYES, HIM and even THE SISTERS OF MERCY, yet riffs are much heavier, the compositions more complicated and melancholic and in whole the material produces a strong impression of completeness, originality and diversity. The album balances on the verge of indomitable emotions and remote melancholy but on it you can also find fury and hope, aggression and loneliness. The affecting ballads alternate with rapid, powerful songs, which mostly display a mixture of crazy drumming and impressive guitars.
The devoted fans of the formation won't be disappointed with the new release and maybe this CD will also attract some new audience as it contains all attributes of the genre: rich, intricate melodies, deep, expressive vocals, and accessible lyrics about eternal issues are just intended to make you forget about anything else and concentrate on listening to these 12 compositions. The album total length of which is a bit over 40 minutes will carry a listener into a world of broken dreams, where suffering blends with relief and there's only a subtle borderline between pessimism and hope, darkness and light.
Tracklist

01. Be Mine in Tears – 3:25
02. The Letter – 3:53
03. Lips – 3:52
04. I Don't Care – 4:06
05. Her Occasion of Sin – 2:40
06. A Plea – 3:08
07. Not for Love – 3:20
08. The Fear of Being Alone – 3:11
09. My Little Fear – 3:30
10. Side – 3:47
11. Dead Heart Serenade – 3:24
12. No Matter Where You Shoot Me down – 4:05
Line-up

Rob Vitacca - Vocals
Oliver Nikolas Schmid - Guitars
Tony Berger - Guitars
Korl Fuhrmann - Drums
Website

http://www.lacrimas.com/
/
http://www.myspace.com/lacrimasprofundere
Cover Picture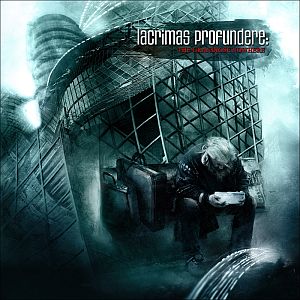 Rating

Music: 8
Sound: 9
Extras: -
Total: 8.5 / 10
{jos_sb_discuss:19}
See also (all categories):