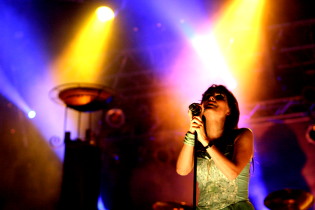 Osterode/Förste, Germany
17th to 19th July 2008
Rock Harz Day 3: Lacrimas Profundere, Maroon, Secrets of the Moon, Amon Amarth, Eisbrecher and Within Temptation


After a cold and rainy night, we headed to the last day of this year's Rock Harz Festival. Since the whole organization was not perfect, the buses didn't drive all the time and so sometimes it was kind of difficult to get to the festival ground but we still made it to awesome bands like AMON AMARTH and WITHIN TEMPTATION.



Lacrimas Profundere

LACRIMAS PROFUNDERE is a gothic metal band from Germany. But their stylistic aesthetic has evolved over time. While basically in a death doom rooted gothic metal, they have progressively changed their style to a more mainstream gothic style with the late albums.
http://www.lacrimas.com/
/
http://www.myspace.com/lacrimasprofundere
Music & Performance

They entered the stage and started playing their music and they just didn't convince me. The sound wasn't the best and the guitars were neither. His voice was pretty bad that day and I was happy to leave the concert after the first couple of songs. I know that their music isn't actually too bad on CD but the concert was not too convincing.
Rating

Music 4
Performance 6
Sound 5
Lights - (daylight)
Total 5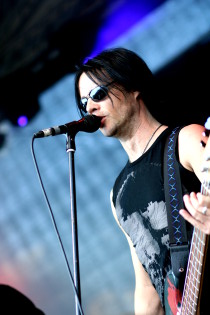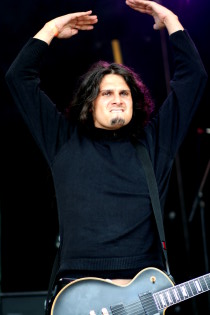 Maroon

MAROON is a vegan straight edge hardcore band from Nordhausen, in Germany which formed in 1998. Heavily influenced musically and politically by mid-1990s vegan straight edge hardcore acts such as EARTH CRISIS, DAY OF SUFFERING, LOXIRAN and MORNING AGAIN, their music also displays influences from metal acts such as AT THE GATES, METALLICA, SEPULTURA and SLAYER.
http://www.myspace.com/maroonhate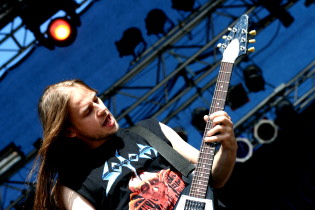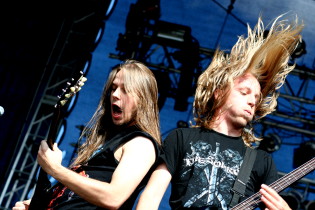 Music & Performance

I've seen them before and I really like their music. It's not just like that cheap hardcore music; it has a lot of skills and great guitars with an awesome voice. It is always fun to see and hear them perform live. I just loved the concert. The weather became better and so, it was even more interesting to see them live on stage. After almost an hour of concert, they left the stage which was pretty sad because they could have played even longer if you ask me! I hope to get to see them even more often now. I won't forget them!
Rating

Music 9
Performance 9
Sound 8
Lights - (daylight)
Total 8.8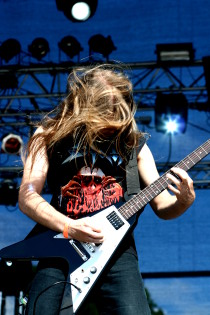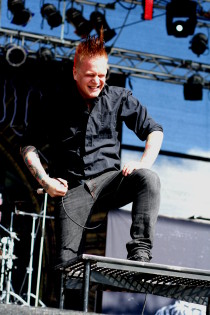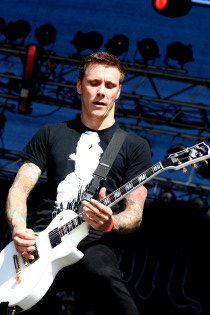 Secrets of the Moon

SECRETS OF THE MOON is a black metal band from Germany, founded in 1995. They already played several big open airs such as the Summer Breeze Open Air in August 2007 and the Hellfest Summer Open Air in June 2007. The band is from Osnabrück.
http://www.secretsofthemoon.org/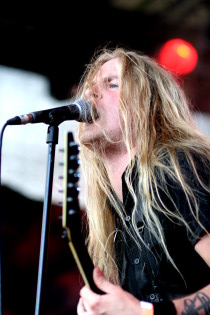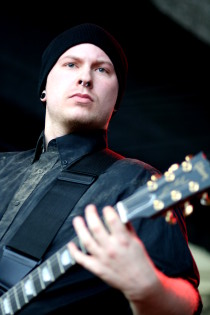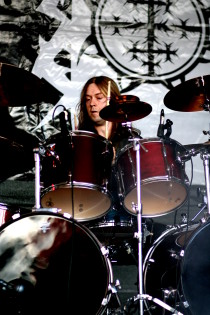 Music & Performance

I was pretty excited to see SECRETS OF THE MOON performing live at the Rock Harz Festival; it was the second time I got to see them. I had discovered them and their music just a few months ago at the Wave Gotik Festival and I like their own special way of playing their music. And of course, the guys look really, really good. :) And they did not disappoint me at all; their show was very energetic and they had a lot of fun being on stage. The audience really liked the concert, too. They were banging their heads like crazy and everybody just lots of fun. I will surely keep track of their plans in the future!
Rating

Music 8
Performance 8
Sound 8
Lights 8
Total 8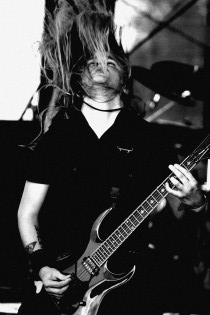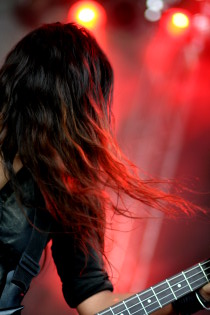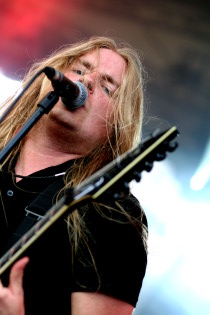 Amon Amarth

AMON AMARTH is a Viking-themed melodic death metal band from Sweden founded in 1992 in Tumba, named after a location in J. R. R. Tolkien's Middle-earth. The five Swedish musicians are known for their songs based on Norse mythology. Formed under the name SCUM, they switched to the name AMON AMARTH in 1992. With the release of the album 'Once Sent from the Golden Hall' in 1998 their popularity rose on an international level and since has brought forth multiple U.S. tours, four music videos, and appearances in over 100 metal magazines.
http://www.secretsofthemoon.org/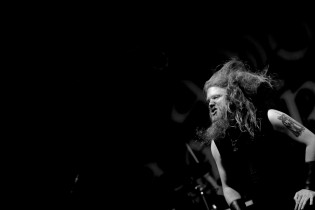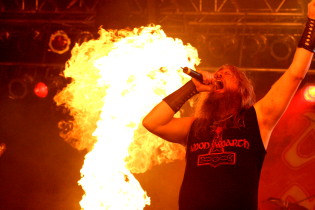 Music & Performance

The whole band set a high standard for this night and looking into the audience, you could see that the people just completely freaked out. The performance of the band was just phenomenal. You could see that they all had a lot of fun performing in front of the crowd because they were constantly smiling during the whole concert. It was a pleasure to see them perform because you could feel the tension they gave to the whole concert. Just great! And they had this huge fire show. It was really impressing to see how much work they put into the concert. It was just stunning! Heavy guitars, nice drums and a lot of screaming and growling called AMON AMARTH. The sound was surprisingly good. The singer's voice was great and the whole set-up of the band was just right. All in all, it was a great concert with some really nice-looking guys.
Rating

Music 10
Performance 10
Sound 9
Lights 9
Total 9.8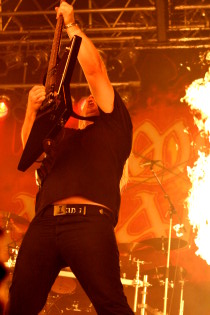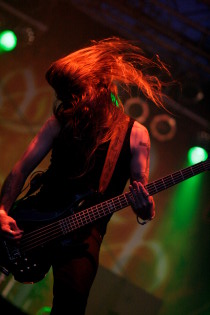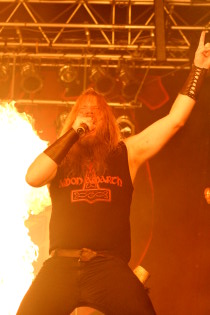 Eisbrecher

After singer Alex Wesselsky split up with his former band colleagues from MEGAHERZ in 2003 due to artistic differences, he founded EISBRECHER together with another ex-member of MEGAHERZ Noel Pix. The release of the first and self-titled album in 2004 caused a heavy stir, when the band added to blank CDRs to the release as an incentive to copy the album and as a statement against the criminalization of the end-customer through the music industry. Two years later, in summer 2006, it was finally time for the second album 'Antikörper' to satisfy the hunger of the fans for more material. This album even reached position 85 of the German Album Charts. Right now, the band is preparing for their next strike. EISBRECHER is Alexander "Alexx" Wesselsky (vocals), Jochen "Noel Pix" Seibert (lead guitar), Jürgen Plangger (guitar), René Greil (drums), Maximilian "Maximator" Schauer (keyboard) and Martin Motnik (bass).
http://www.eis-brecher.com/
/
http://www.myspace.com/eisbrecherkommando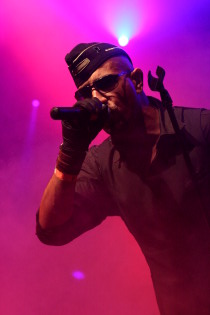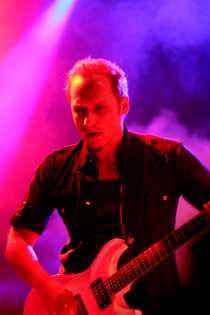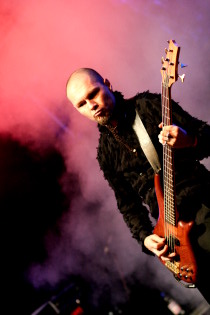 Music & Performance

They started playing and right from the beginning. I had seen them at this year's Zita Rock Festival. At that festival, Alexx (vocals) said "We wanna play when it's dark! We only play when it's day! That is not fair!" And this time, they played in the dark. It was just as awesome as it was the last time. They played hits like 'Schwarze Witwe' and the old 'Miststück', originally by MEGAHERZ. A friend of mine, who didn't know the band, told me that it was the best concert during the whole festival. And they were really, really good. It was a pity that they only played at the small stage but still, they showed themselves from their best side. One of the guitarists seemed to be sick. He looked pretty bad but he still rocked the stage like hell. EISBRECHER were just as impressing as they were the last time I saw them!
Rating

Music 9
Performance 9
Sound 9
Lights 9
Total 9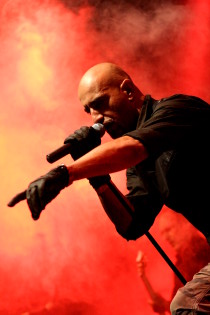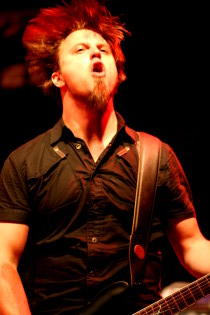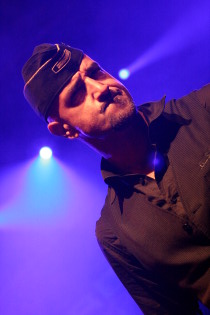 Within Temptation

Dutch WITHIN TEMPTATION (WT) surely does not need any introduction anymore. Founded by Robert Westerholt and Sharon den Adel in 1996, the band grew more and more popular over the years. The big breakthrough in The Netherlands took place at the end of 2001 with the single 'Ice Queen'. Since then this band regularly hits high chart positions and has received many awards until now. For the third time in a row they received the Export Award for being the best selling Dutch artist abroad.
http://www.within-temptation.com/
/
http://www.wt-music.de/
/
http://www.myspace.com/withintemptation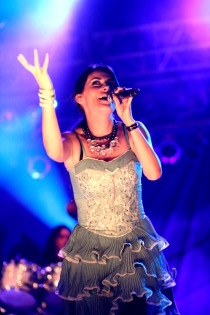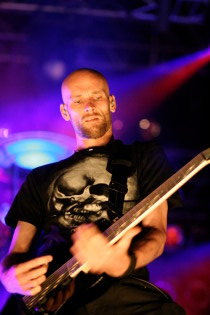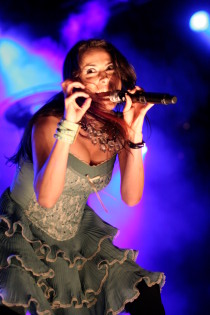 Music & Performance

A great setlist, very extensive. At points during the show Sharon sounded insecure, which is not necessary for she is a great singer but shortly after those passages, she got back to her old standard. Usually, Sharon (vocals) is dressed with beautiful clothes but this time, it looked horrible. But that didn't make the show worse. The setting was great and the lights just put the right feeling onto the stage. The band took the stage and made contact with the audience as well. Both, Ruud (guitar) and Robert (guitar), came and surprised Sharon once and joined her on that part of the stage. The light show of this evening was perfectly adjusted to all songs. A wonderful mixture between soft and hard music was shown. The quality of Sharon's voice was absolutely great. With that, it was a beautiful end to a great festival!
Rating

Music 9
Performance 9
Sound 9
Lights 9
Total 9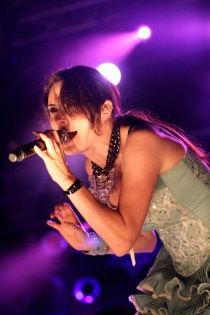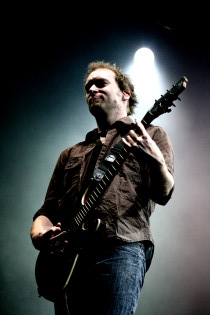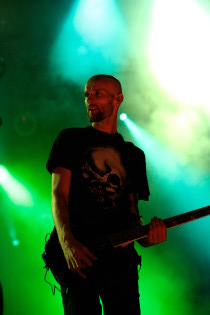 All pictures by Anne Kuhfuß
{jos_sb_discuss:18}
See also (all categories):