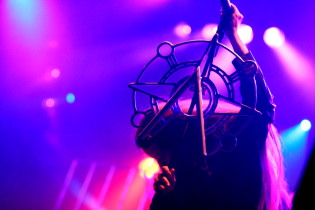 Osterode/Förste, Germany
17th to 19th July 2008
Rock Harz Day 2: Neaera, Knorkator, Turisas, Haggard, Atrocity and Saltatio Mortis


Unfortunately, we couldn't make it to the first day, so we had to start at the second day. The weather was horrible. It was raining all the time and it was cold. But we didn't care because bands like TURISAS, HAGGARD and ATROCITY stood on the plan for today.



Neaera

NEAERA is a melodic death metal band from Münster, Germany, currently signed to Metal Blade Records. Recently, they have completed their third album, 'Armamentarium' (including a DVD), which was released on August 24th, 2007 in Europe. Tobias Buck (guitar) started NEAERA to change the musical influence of the style he had played before with fellow Münster death metal band MALZAN. Their music is consider to be melodic death metal with influences from power metal and hardcore punk.
http://www.myspace.com/neaera
/
http://www.neaera.com/home/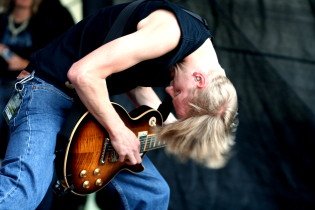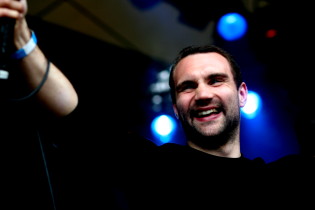 Music & Performance

They played on the small stage which seemed to be too small for them because they jumped around like crazy. The guitars were fast and the vocals strong and deep. The audience had a lot fun doing their circle pits and all that stuff. Not only the band had a lot of energy, the audience and fans had, too. Sometimes you had the feeling the people were in another world; like if the band would have created a new universe. I have only heard them on CD before but I really have to say, they are really good on stage. I will surely go to another concert of them in the future.
Rating

Music 8
Performance 9
Sound 7
Lights - (daylight)
Total 8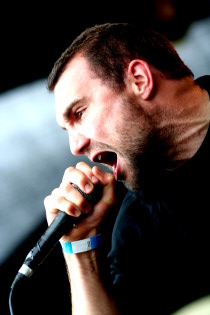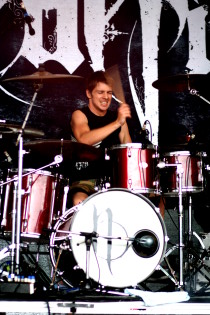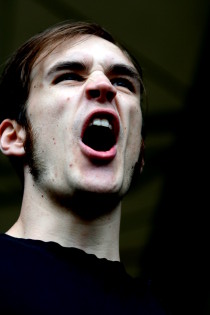 Knorkator

KNORKATOR is a German band from Berlin that combines heavy metal with comical elements. They proclaim themselves to be "Germany's most band in the world" (German: "Deutschlands meiste Band der Welt"), as the title "The best band in the world" was already taken by DIE ÄRZTE. The band was founded in 1994 but only played in the Berlin / Brandenburg area until 1998. KNORKATOR gained further fame (and some notoriety) in 2000 with their performance of 'Ick wer zun Schwein' (sic; literally, in Berlin dialect, "I'm turning into a pig") in the German national qualification for the Eurovision Song Contest.
http://www.knorkator.de/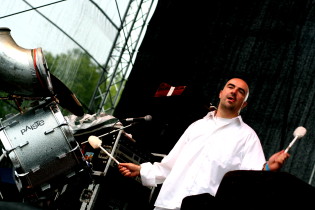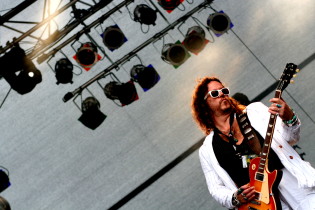 Music & Performance

Singing about all kinds of funny stuff, their music was just awesome. They had all different kind of songs they played. And they also played some of my favourite songs of them like 'Für meine Fans' ('For my fans') and 'Wir werden alle sterben' ('We are all gonna die'). I just loved their concert that afternoon. And, of course, KNORKATOR had the best performance. Just by looking at them, you couldn't resist laughing. Stumpen (vocals) was undressed by the end of the concert which didn't surprise me because he did the same when I was at a concert of them the last time. It was just fun to look at them standing and performing on stage. They were throwing stuff around and Stumpen (vocals) jumped on me. They laughed with the fans. It was just awesome to see how funny they were.
Rating

Music 10
Performance 10
Sound 9
Lights - (daylight)
Total 9.8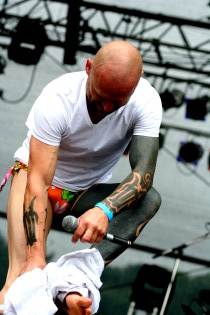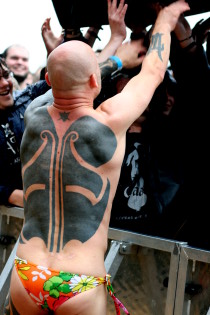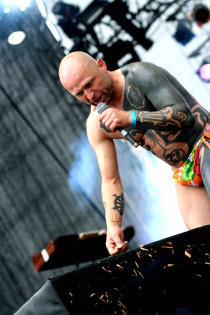 Turisas

The band was founded by Mathias Nygård and Jussi Wickström in the year 1997 in Finland and is named after an ancient Finnish war god. An accurate classification of style is difficult, as the band play many types of metal. Generally, however, you can say that TURISAS mainly play epic Viking metal mixed with Finnish Folk (Humppa). The band describes its music as Battle Metal.
http://www.turisas.com/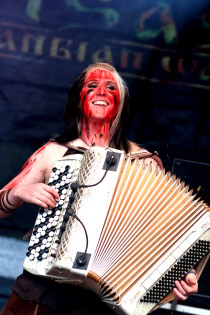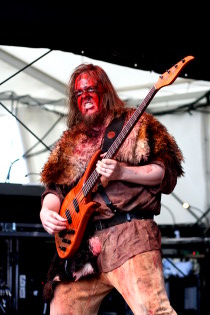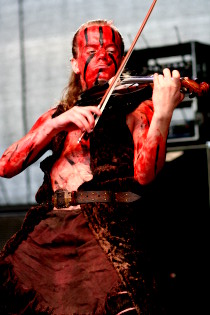 Music & Performance

The band tried their best to put up a good show and they did. They put that much energy on stage. It was a pity that they only played at the small stage because a lot of people came to see the band performing. They were wearing their furs and their make-up and it was just great looking at them. You have to give them credit for having a real violin and accordion in the band, and not just a lame keyboard. The violin is played well and it's quite nice to hear someone actually being able to play his instrument. They made up a huge party and it was probably one of the best concerts I have ever seen so far on a festival. The sound was quite ok but the stage was just too small for the whole band. Pity!
Rating

Music 10
Performance 9
Sound 9
Lights - (daylight)
Total 9.4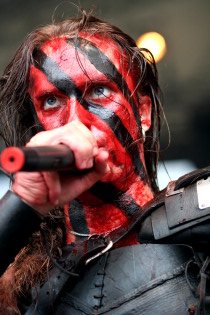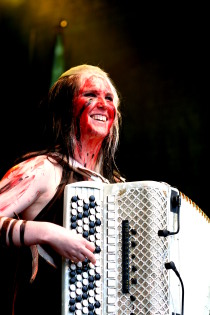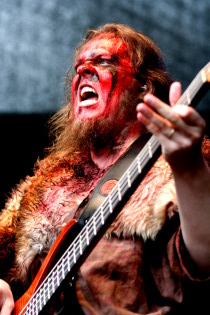 Haggard

HAGGARD is a German symphonic metal musical group founded in 1991. The group combines folk, classical, renaissance and medieval music with melodic death metal. Currently, HAGGARD are working on their fourth album, 'Tales of Ithiria', which will be based on a fantasy story, according to an interview given by Asis Nasseri to folkmetal.de in August 2005. The release of 'Tales of Ithiria' has been postponed by Drakkar Records, although the band assured it will be out by September 2007. Now it is set for release at the end of August 2008.
http://www.haggard.de/
Music & Performance

HAGGARD consists of many people standing on the stage, so it's really fun to watch all the people performing up there. This day, the band seemed to be having a bad day. The music was horrible. The female voices were lame and totally off-key. The instruments seemed to be put up wrong and so, the whole setting of the band was just bad. Last year the Wacken Open Air, they were really good but this time, I just didn't like them at all and I actually was happy that the concert was over after a long hour.
Rating

Music 5
Performance 7
Sound 8
Lights - (daylight)
Total 6.2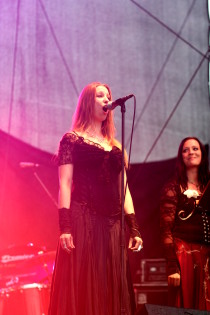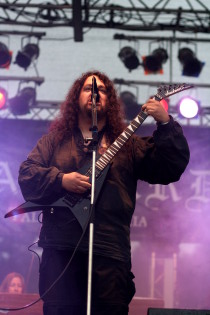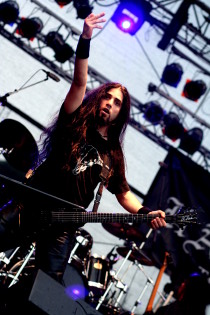 Atrocity

ATROCITY is a German band formed in Ludwigsburg. The 1996 release 'Willenskraft' introduced industrial elements, and the special bonus CD of the album's special edition (Kraft Und Wille) included even electronic remixes of the songs. The later releases saw original metal in decline: the following release 'Werk 80' featured versions of 1980s disco hits, and the band had no apparent direction for the following few years: the odd MCD-releases and experimental songs like 'Lili Marlene'-covers (featured on Gemini) banished most of the fans.
http://www.atrocity.de/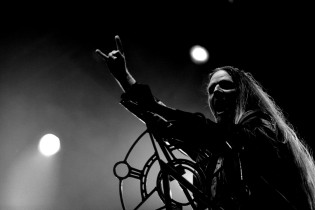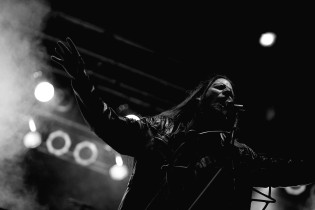 Music& Performance

This time, they showed their "Werk-80-II-Show" which featured 80´s hits in new versions. Since I didn't really know what to expect, I was really surprised how great they played those old well-known songs. Alexander Krull (vocals) was just great. He had a lot fun on stage. His wife, Liv Kristine, was singing in the background. As long as she only had to sing one note, she was really good. But then, she started singing whole lines and it was just awful. Her voice was really thin and she didn't hit all the notes. If she wouldn't have been in the background, the concert would have been even better. Alex (vocals) looked great just like always. The sound was pretty ok and the lights were a little too dark, but still ok.
Rating

Music 9
Performance 9
Sound 8
Light 7
Total 8.6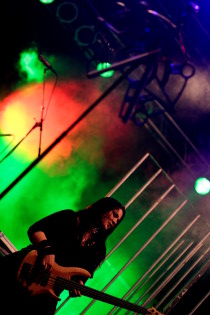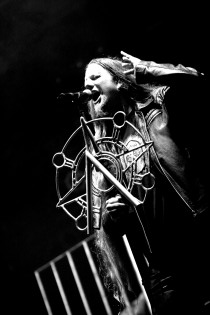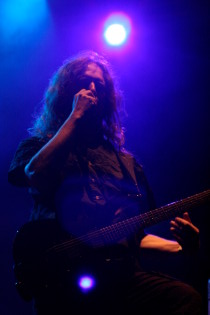 Saltatio Mortis

The band was formed in 2000. All members play medieval instruments, but their music is more than just medieval. At the beginning they were announced as a "medieval punk band". Alternately they release albums full of original medieval songs or rock songs. The last album 'Aus der Asche' came out in 2007.
http://www.saltatio-mortis.com/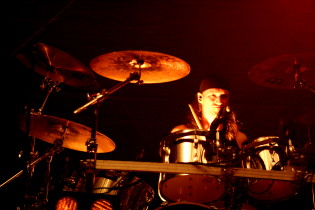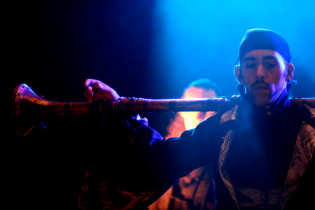 Music & Performance

During the songs all members made some jokes, talked to the audience and introduced the next song. Their mixture of melodic and catchy rock songs with traditional, medieval influences and the used exotic instruments created this special atmosphere, which is only seen at this kind of concerts. The audience celebrated nearly all songs. I personally didn't really like their music. The sound was awful. You couldn't hear the vocals at all and some instruments were really quiet. So, we left after the first couple of songs.
Rating

Music 5
Performance 7
Light 7
Sound 5
Total 6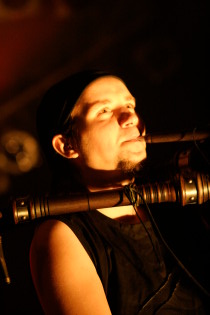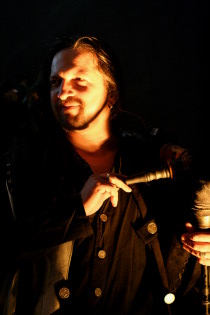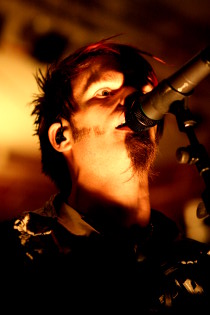 All pictures by Anne Kuhfuß
{jos_sb_discuss:18}
See also (all categories):