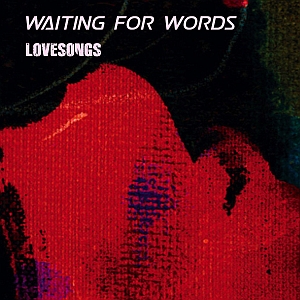 Artist: Waiting For Words
Title: Lovesongs (12 covers from The Cure)
Genre: Synth Pop
Release Date: 29th April 2017
Label: Foundry Records
Album Review

As the news recently came in,
WAITING FOR WORDS
was focused on the recording of their new album, with already a new single released last spring and a showcase in Paris in December to perform new tracks. It came as a surprise to see the French cult synth pop act to release a full album of covers from THE CURE. The story behind is fully explained in the 16 pages booklet provided with the album, therefore, I won't spoil you the details, so let's focus on those 12 covers.
Selection of covers are mainly from the albums 'The Head On The Door' (4 tracks) and 'Disintegration' (3 tracks) and the driving idea is mainly "What if The Cure sounded like Depeche Mode"… and to be fair, it works pretty damn well. For once, I won't go into a long and detailed review as this album needs to be discovered without any preconceived idea. All I can say is that vocals, wherever from ZeN or Soe, are absolutely smashing, the production is splendid, guitars from their friends of COFFEES & CIGARETTES on three tracks ('In Between Days', 'A Night Like This' & 'Lullaby' - a re-recorded version) are sparkling and the idea of turning 'Pictures Of You' into a duet works very well.
As a bonus, the 'Lullaby EP' with Alternative versions is also available on the band's Bandcamp. A great piece of work that proves, if necessary, that WAITING FOR WORDS is one of the most interesting band in their category. A "must have".
TOP Favorites: Want, Pictures Of You, Sinking, Lullaby, A Forest
Free Download exclusively from:
https://waitingforwords.bandcamp.com
Tracklist

01. Want
02. Lovesong (Version #2)
03. In Between Days (feat Coffees & Cigarettes)
04. Pictures Of You
05. A Night Like This (feat Coffees & Cigarettes - Version #2)
06. Sinking
07. Close To Me
08. The Walk 03:32
09. Lullaby (feat Coffees & Cigarettes)
10. A Letter To Elise
11. A Forest
12. This Is A Lie
Line-up

Peter - Keyboards, Backing Vocals & Programming
Soe - Vocals & Keyboards
ZeN - Vocals, Keyboards, Drums & Programming
Renaud Druel - Guitar on 'In Between Days', 'A Night like This' & 'Lullaby'
Website

http://www.waitingforwords.com / https://www.facebook.com/Waiting.for.Words
Cover Picture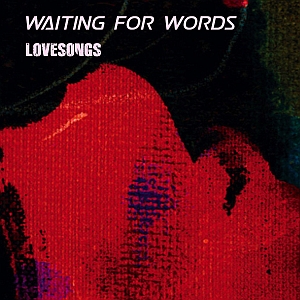 Rating

Music: 9
Sound: 9
Bonus: 9
Total: 9 / 10
See also (all categories):