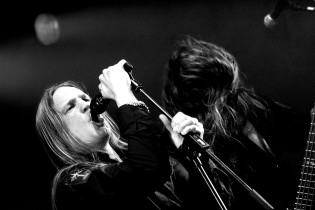 Lichtenfels, Germany
17th - 18th April 2009
Ragnarök Festival Day 1: Adorned Brood, Alestorm, Heidevolk, Wolfchant, Dornenreich, Korpiklaani and Månegarm


This time, we were celebrating the 6th Ragnarök Festival but unfortunately, it started out with really bad news: it was going to rain really badly. And that's what it did when we arrived in Lichtenfels, Bavaria. But this wasn't the only bad thing happing. We also had problems with our car and were lucky to even get there without anything bad happening. After fixing the car, we made our way to the entrance. A long line of people was waiting to get in, in the rain, of course. Surprisingly, you could only see happy and excited faces. So, the bad weather didn't harm the people to have a good time.



Adorned Brood


After the foundation in 1993, ADORNED BROOD recorded two demo tapes on their own. A little German label called "Folter Records" got interested in the musical mixture of Heavy Metal, magic clean sounds and folkloristic influences. Therefore the talented band got the chance to record their first studio album 'Hiltia' in 1996. Disagreements with record labels and line up changes were dominating the following years, but also forged the band together in their will to carry on. Finally, under "Moonstorm Records", ADORNED BROOD grew up to one of Germany's most famous underground pagan metal acts. With their third album 'Asgard' (2000) they released a milestone in the German pagan underground scene.
http://www.adornedbrood.de/de/home/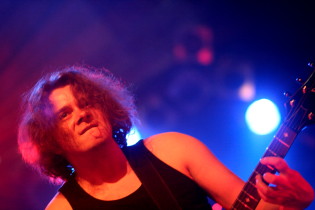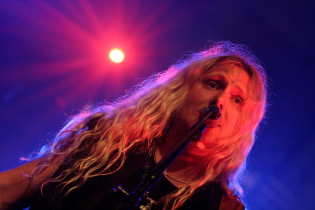 Music & Performance

ADORNED BROOD was the first band we saw and we were really excited. On the Ragnarök homepage, they advertised that ADORNED BROOD would play an Old-school set this time. So, we all expected some good old songs. Starting out with 'Adorned Brood', the mood was pretty good and we were waiting for the next songs. Due to the pregnancy of Ingeborg Anna Baumgärtel (flute and vocals), the flute was played by the keyboard which wasn't that good because it just didn't sound that well, but all in all, the sound was ok. We were a bit disappointed after the concert because the so called "Old-school show" didn't happen. The only old song they played was 'Wigand'. After all, it was a pretty good concert but just not what we expected.
Setlist
01. Adorned Brood
02. Am Grunde des Meeres
03. 7 Tage
04. Sons of the Damned
05. Wigand
06. Noor
07. Under yggdrasil
Rating

Music: 8
Performance: 8
Sound: 6
Light: 6
Total: 7.4 / 10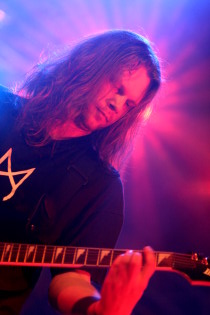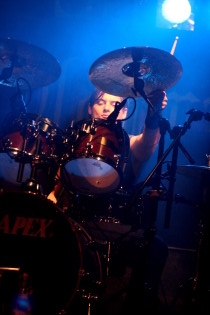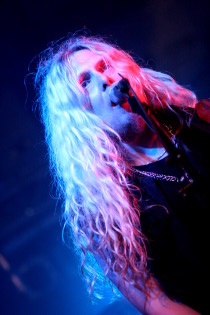 Alestorm
ALESTORM are a power/folk metal band from Perth, Scotland, formed under the name BATTLEHEART in 2004. Their music is characterized by a pirate theme, for which reason they describe their style as "True Scottish Pirate Metal". After releasing two EPs, they were signed by Napalm Records in 2007 and renamed themselves to ALESTORM. Their debut album was released in January 2008. From April to May 2009, ALESTORM, TÝR, HEIDEVOLK and ADORNED BROOD took part in another European tour, titled "Black Sails Over Europe". A tour CD was released, containing new tracks from both ALESTORM and TÝR's new albums, along with four songs taken from both of HEIDEVOLK's albums. Only 1,000 of these CDs were produced.
http://www.myspace.com/alestorm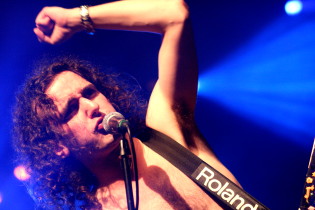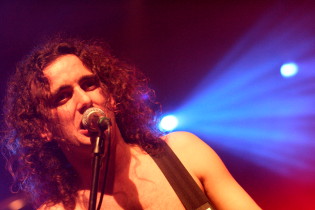 Music & Performance

Up to this time, I've only heard bad things about this band and so, I was excited to see if this band was really that bad. Christopher Bowes (vocals, keytar) was the first one to enter the stage and I couldn't help myself: I just started laughing. There was this thin pale guy standing on stage with a keytar (a keyboard around his neck) just looking awfully funny. Then, they started playing and I was pretty disappointed. Their sound was pretty lame and the songs sounded pretty similar. It sounded like something was missing. I can't really tell what it was but it just sounded half-baked. All in all, the concert was pretty ok but nothing special. The band tried to get some fun going on stage and they achieved it. The majority of the crowd was excited about them.
Rating

Music: 6
Performance: 7
Sound: 6
Light: 6
Total: 6.3 / 10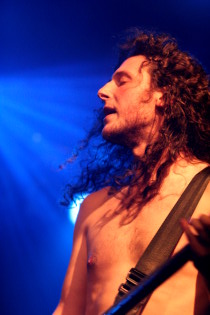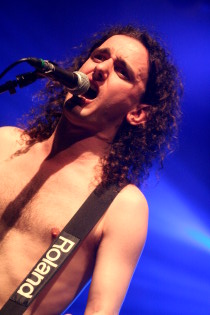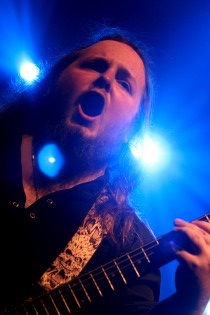 Heidevolk
HEIDEVOLK is a Folk/Viking metal band from The Netherlands. The lyrical themes of their music are inspired by nature, the history of Gelderland, and the history of Germanic mythology. All of their lyrics are in their native language, Dutch. HEIDEVOLK's name translates in English as "people of the heath land". They were founded under the name HYMIR in 2002 by six men inspired by nature, Germanic mythology, folklore and the history of Gelderland. They had a common desire to create music that intended to capture their fascination for these subjects. The band started performing live in 2003. Ever since 2003, the band has released one demo, two full-length studio albums, and one EP.
http://www.heidevolk.com/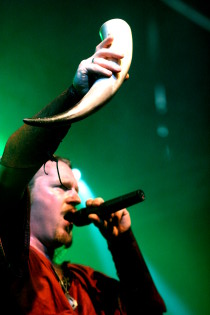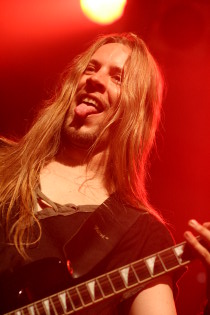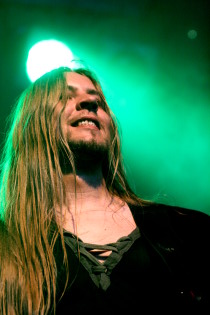 Music & Performance

HEIDEVOLK was definitely the band I wanted to see most. I already knew their recent album 'Walhalla Wacht' and wanted to see how they would do live on stage. And they surely didn't disappoint me! They had an amazing stage performance and surely knew how to get the crowd sweaty. The two singers were really amazing; especially Mark Splintervuyscht had an awesome voice. It was a pleasure listening to them. They ended their show with their most known song 'Vulgaris Magistralis'. This was the perfect ending for this really great show. The atmosphere was just unbelievable. For me, HEIDEVOLK did the best show on the whole festival!
Rating

Music: 9
Performance: 9
Sound: 7
Light: 6
Total: 8.3 / 10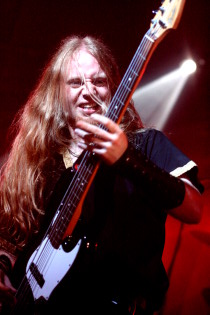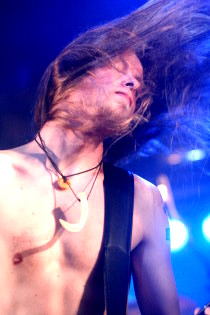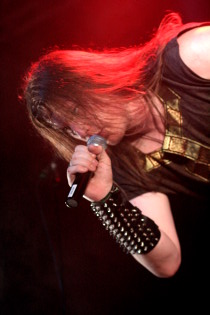 Wolfchant
WOLFCHANT is a band formed in St. Oswald, Germany in August 2003 by Lokhi, Gaahnt, Skaahl and Norgahd. The band plays Viking/Black metal with influences of pagan metal. WOLFCHANT's lyrics deal with legends and folk tales from Nordic Mythology. With the first full length album 'Bloody Tales of Disgraced Lands' (2005), the band gained supra-regional respect. In February 2007, Nattulv became member of WOLFCHANT after former bass guitar Gaahnt quit the band for familiar reasons. Nattulv was replaced by Bahznar, who will be on their upcoming album 'Determined Damnation' which is set for release on April 24, 2009.
http://www.wolfchant-metal.com/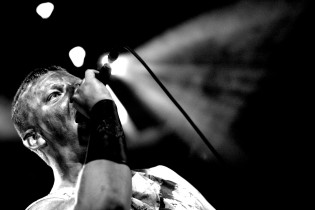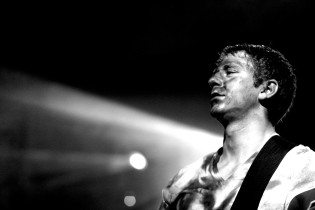 Music & Performance

Before the concert, I didn't know the band and I have to say, their show wasn't memorable for me at all. Their sound was pretty average and I couldn't find anything special about them. The crowd had a different opinion. The atmosphere was really good and the people just started partying like hell. The sound was average, not really perfect, but ok. All in all, it was just a normal concert without any special occurrences.
Rating

Music: 5
Performance: 6
Sound: 6
Light: 6
Total: 5.6 / 10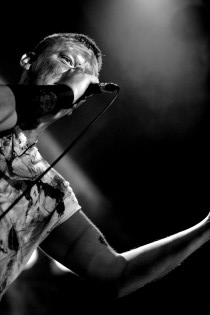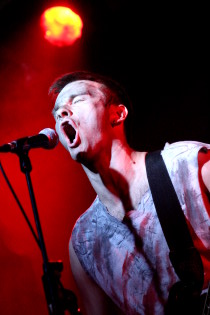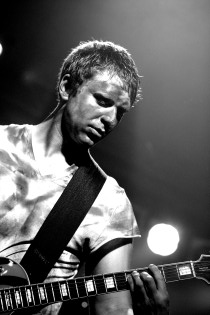 Dornenreich
DORNENREICH - passionate folk with classical and medieval edges. Thomas "Valñes" Stock founded the band in 1996 and chose DORNENREICH as the name due to the various possible interpretations ("Realm of thorns" or "Full of thorns"). Jochen "Evíga" Stock joined the band during 1996 and they started to write the first songs. In April 1997 Moritz "Gilvan" Neuner completed the line-up but left after the release of 'Her von welken Nächten'. Thomas Stock quit the band in April 2006 to concentrate on his musical project EYAS. Jochen Stock confirmed that Thomas "Inve" Riesner would be the new member of the band. Riesner already played the violin on 'Her von welken Nächten'. After the album 'In Luft geritzt' released in 2008, the new album 'Flammentriebe' will tie in with 'Her von welken Nächten'.
http://www.dornenreich.com/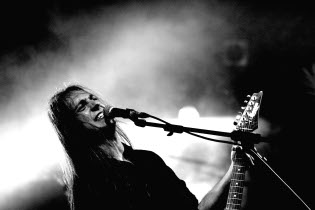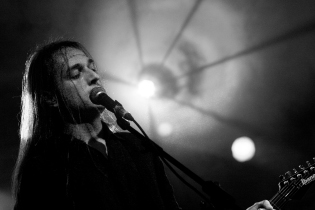 Music & Performance

I was really anxious to see how DORNENREICH would perform on stage. I had never seen them up to this point and couldn't wait until the concert finally started. And they didn't disappoint anyone in the whole hall. Their stage performance was unbelievable. You could see that the band really felt the songs they were playing. The mood they brought to the audience was so intense; you could almost feel the emotions. Like they said before, they brought back their guitars and played a lot of old songs. Their recent albums were pretty slow but this night, they really knew how to work the stage and it was just great!
Setlist

01.Intro
02.Trauerbrandung
03.Eigenwach
04.Wer hat Angst vor Einsamkeit?
05.Schwarz
06.Flammentriebe
07.Der Hexe flammend Blick
08.Jagd
09.Leben lechzend' Herzgeflüster
---
10.In die Nacht

Rating

Music: 8
Performance: 9
Sound: 7
Light: 6
Total: 7.9 / 10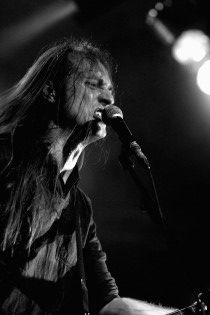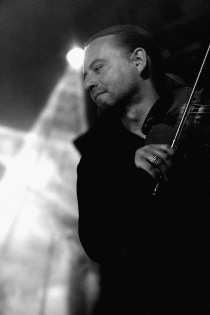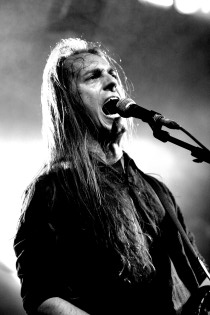 Korpiklaani

KORPIKLAANI (Forest Clan in Finnish) is a folk metal band from Finland. KORPIKLAANI is the new name of the band previously called SHAMAN that was formed by Jonne Järvelä who still remains the mastermind of KORPIKLAANI. The music of KORPIKLAANI ranges from the violin-and-guitar paean to the Finnish god of fermentation Pellonpekko, to the "typical" Trollish metal 'Wooden Pints', to 'Crows Bring the Spring'.
http://www.korpiklaani.com/
Music & Performance

The band entered the stage and the first thing I saw were the new antlers Jonne (vocals) had on his microphone. The second thing I noticed was his strange outfit with those crazy cowboy boots in cow-design. Jonne looked pretty bad this night in general and after the first words I knew the reason for that: he was drunk. He even forgot his lyrics. I have seen this band before and I knew that - usually - they are pretty good but this night I just couldn't stand his off-key singing, all the wrong notes and the embarrassing appearance of the band. The other members did an average job, nothing special. The concert was all in all probably pretty funny for the audience but for me, it was just boring and ridiculous. At the end of the show Jonne said "Thank you very!", left the stage and came back with a bottle of vodka. I just thought "Yeah, just drink… you're not drunk enough..." and left the hall.
Rating

Music: 6
Performance: 4
Sound: 6
Light: 6
Total: 5.4 / 10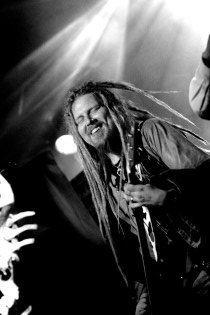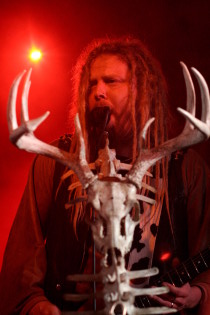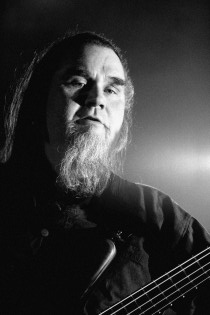 Månegarm


The band started from the ideas of Svenne Rosendal, Jonas Almquist, and Pierre Wilhelmsson in 1995. After securing another guitarist in Mårten Matsson and a drummer in Erik Grawsiö, they began rehearsing as ANTIKRIST. By 1996, they had changed their name to MÅNEGARM, after the vampire wolf of Norse legend. A new album called 'Nattväsen' is due to be released in May 2009.
http://www.manegarm.com/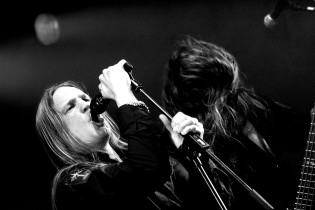 Music & Performance

MÅNEGARM entered the stage and I was excited to see how the new singer would do on stage. He perfectly fitted into the band and showed a good performance. Unfortunately, the violin was too quite, like always. Janne Liljeqvist (violin) is probably the craziest violinist who ever played on a metal stage. It was just a blast looking at him jumping around the stage. They also played some of their most famous songs like 'Sigrblot', 'Hemfärd' and 'I evig tid' which made the show pretty good. The audience was really in a great mood and made the concert really special. It was just awesome and a great ending to our first day of this year's Ragnarök Festival!
Setlist

01.Genom världar nio
02.Vedergällningens tid
03.Sigrblot
04.Nattväsen
05.Utfärd
06.Ett gammalt troll
07.Fimbultrollet
08.Hemfärd
09.I evig tid
Rating

Music: 8
Performance: 8
Sound: 6
Light: 6
Total: 7.4 / 10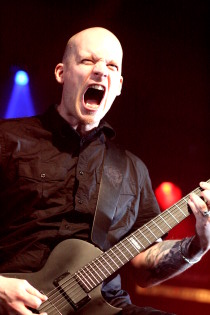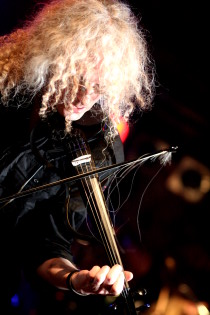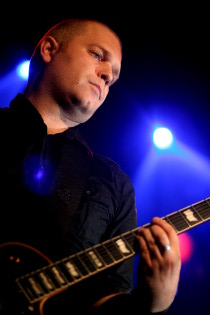 All pictures by Anne Kuhfuß
{jos_sb_discuss:18}
See also (all categories):