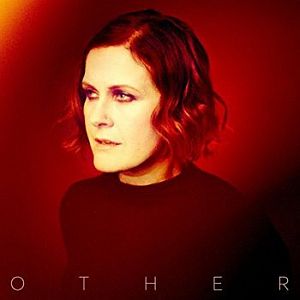 The 80s icon ALISON MOYET has announced the followup album of her celebrated piece 'The Minutes': Her new work 'Other' will be out on June 16th via Cooking Vinyl. You can already check out the video of the title track, which was directed by Steve Gullick, here: https://www.youtube.com/watch?v=eOqwiSEahrQ.
The 55-year-old vocalist explains:
"For me, making a record at this age, lyrically, is a different proposition. Observation in most cases replaces emotion. The invisibility of middle/aged woman rather thrills me and so I simply watch. The record's subject matter is not what you might expect from a pop album: Dyslexia, locked-out syndrome, diversity, Persephone, doggedness and the Internet. When I'm asked what a song is about, I try to cooperate, but the truth is: Though the lyrics are my attempt to describe what I have experienced and what it means to me personally, I prefer everyone to make sense of it by his or her own. Many of us feel like an 'Other'."
Despite ALISON's age, her music is full of clarity, vitality and freshness. 'Other' is one of her best albums as she is making exactly the adventurous electronic pop music that she wants to at this moment in time. Her voice and songwriting are both intense, poetic and thought-provoking as always.
'Other' was created by Alison in cooperation with producer and song writing collaborator Guy Sigsworth (BJÖRK, GOLDIE, MADONNA), who also co-created her last album 'The Minutes'. Next to working on the new album, ALISON studied sculpture at college and received an Icon Award at Nordoff Robbins Silver Clef Awards. Moreover, she performed with a 32 piece orchestra at Burberry's London Fashion Week womenswear show and was involved in the R.S.C.'s celebration of Shakespeare's 400th anniversary, where she composed and performed a new arrangement of 'Sigh No More Ladies' (from Much Ado About Nothing).
To support the upcoming 'Other', ALISON is going to visit five German cities in December. Find the venues and dates below:
German Tour Dates
Dec 09 – Kantine, Cologne
Dec 11 – Huxleys, Berlin
Dec 12 – Grünspan, Hamburg
Dec 13 – Colos-Saal, Aschaffenburg
Dec 15 – Substage, Karlsruhe
Additional Concert Info
Doors (Cologne, Berlin, Hamburg, Aschaffenburg): 7:00pm
Starts (Cologne, Berlin, Hamburg, Aschaffenburg): 8:00pm
Karlsruhe: Doors 8:00pm; Starts 9:00pm
Tickets: will be available on pre-sale soon at
eventim.de - Startseite
Info ALISON MOYET: http://alisonmoyet.com/ / https://www.facebook.com/AlisonMoyet/
Buy Music of ALISON MOYET here:
http://amzn.to/2nIYdAx
Source: Press Release