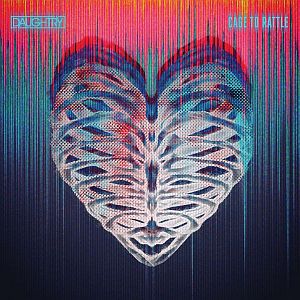 On July 27, the fifth album of the Grammy-nominated and multi-platinum DAUGHTRY, 'Cage To Rattle', will be released via RCA / Sony Music. From Friday, June 8, there is already the first single from it to hear. It is titled 'Deep End'. Fans, who already pre-order the whole album, will receive 'Deep End' as well as the track 'Backbone' as Instant Grat Downloads. 'Deep End' was produced by Jaquire King (NIALL HORAN, KINGS OF LEON, JAMES BAY) and was written by Chris Daughtry himself.
"'Cage To Rattle' is the album that has been the most fun but at the same time the most challenging so far", reveals Chris Daughtry about the upcoming release. "We've been working on that for over two years now. We cannot wait to finally go public. It has to be a long time for our fans to see what's new from us." Jaquire King also saw the collaboration as a very positive challenge: "Chris is a terrific singer and together we took the chance to embark on a creative journey to discover something new for him and the band. The result clearly shows new dimensions and a new artistic development."
Twelve years ago, the band's story started with a bang. After vocalist Chris Daughtry was eliminated in the American show "American Idol" on fourth position, the debut album of the group including the single 'It's Not Over' was released in the same year. The album reached platinum status within just five weeks, the single became a worldwide radio hit that is still in everyone's ears. In keeping with the release of 'Deep End', the band is starting an Asian tour during which they play shows in Japan, Singapore, Malaysia, and Thailand.
Source: Press Release