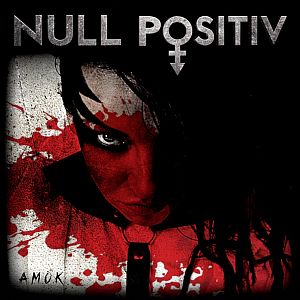 With their first release of the EP, 'Krieger', NULL POSITIV has stirred up a lot of dust. Fat guitar riffs and blatant drums meet a front singer who appears from another star on the first listening. Growls and screams switch confidently with Hard Rock vocals or soulful calm tones. There does not seem to be anything singer Elli Berlin does not like or cannot do. Flat and clichéd statements are not the thing of the band. NULL POSITIV still understand music as a mouthpiece with real content.
NULL POSITIV started in 2015 without lottery win or record company, but with a sack full of musical ideas, a great talent and the inner realization to want to live exactly this kind of music. Quickly the thoughts took shape. Songs were written and self-recorded and released. These were music videos in a quality that is rare to find. The click numbers gave the band right, NULL POSITIV got more and more popularity. In early 2017, the debut album, 'Koma', was released and it impressed with ingenuity and great diversity. "The calm before the storm is long gone", the first words of the title song 'Koma' that also applies to the band. Since June 2017, the band is constantly on tour throughout Europe and the fan base is growing and growing.
Meanwhile, the YouTube channel has reached millions of dollars in volume, but NULL POSITIV remain true to its lineage, producing both music and video without the help of the big music industry.
"We do not want to be bent,"
says singer Elli Berlin. With 'Amok', the second album of the band will be released on 1st October 2018. This time, in contrast to the first album which strongly pointed to external problems of society, the inner causes, deeply hidden in each soul, are being researched. A journey worthwhile, musically innovatively packed with a great Elli Berlin.
With the video for the title song 'Amok' there is already a first taste, here to see and hear:
Source: Press Release