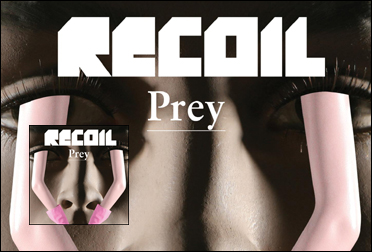 Recoil to release download single only + complete catalogue in special iTunes pack
Out on June 27th via iTunes and related download portals is "Prey", the newest single from Recoil, the project by ex-Depeche Mode sound genius Alan Wilder. "Prey" was the song that also shortly appeared in a recent video message by Alan Wilder. The single will come as a multitrack single holding 4 versions, a single version (5:56), a radio edit (3:56), the Reduction version (6:11) and the album version (8:03). In related news, iTunes will also prepare a special Recoil pack (similar to the Depeche Mode iTunes pack) holding all Recoil releases. It will be the first time that all the Recoil material is available via iTunes. Note that the packet will not hold exclusives but it should come in the DRM free high download quality version.
The news was confirmed to SIDELINE yesterday by Alan Wilder. In less good news, some 'journalist' has started spreading the recording of the upcoming Recoil album "subHuman" out on June 22nd on the net. EMI should have no problems finding the source as every file offered to the media was audiomarked, meaning it has the id of the journalist who leaked it allover it. So he must be either very stupid or not afraid losing his/her job. More news and details soon. Be sure to order the next issue of Side-Line holding an interview with Alan Wilder + Joe Richardson who delivered guest vocals.
Source:
http://www.side-line.com/