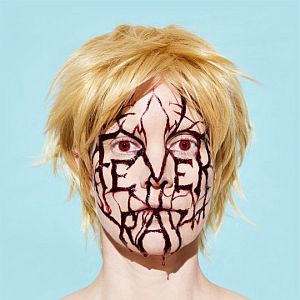 Palladium, Cologne, Germany
17th March 2018
Fever Ray

Eight years of waiting are over. FEVER RAY is back! Already on Friday, 27th October, FEVER RAY's new album 'Plunge' was released digitally via Rabid Records. The release of the CD / LP version will be following on 23rd Feb 2018.
"Hey, remember me? I've been busy working like crazy." With this line FEVER RAY spoke up recently in her new song 'To the Moon and Back' (MPN | HTM) for the first time after the release of the self-titled debut album from the year 2009. If you look at the look of the accompanying video, Karin Dreijer, part of the Swedish electronic duo THE KNIFE, celebrates with FEVER RAY a kind of dark resurrection, which was announced clearer in the last days with puzzling clips, which can be watched among others on the website of FEVER RAY.
In the video for 'To The Moon And Back,' FEVER RAY takes on a whole new look and ties in with more than 40 million watched videos such as 'If I Had A Heart,' 'When I Grow Up,' and 'Keep The Streets Empty For Me' from the previous album.
With the new album 'Plunge', FEVER RAY steps out of the mysterious fog of silence. The eleven new songs were mostly recorded in Dreijer's studio in Stockholm - in collaboration with producers Paula Temple, Deena Abdelwahed, NÍDIA, Tami T, Peder Mannerfelt and Johannes Berglund. While the debut album, celebrated by both critics and fans, was still a kind of diffuse fantasy world of fabulous beings, sinister atmospheres and mystical sounds, 'Plunge' seems a bit more open, dynamic and electronically playful. The creative evolution of FEVER RAY seems to be ongoing, without leaving the world of sound created years ago.
Additional Concert Info

Doors: 18:30
Start: 20:00
Tickets: are available for 37.75 Euros (pre-sale) plus charges from
Eventim
/
Ticketmaster
Info: http://prime-entertainment.de/index.php?id=34&eventid=4801
More on
Fever Ray