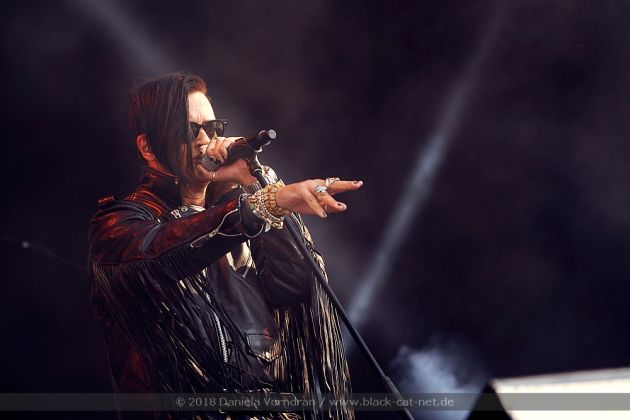 Aurora Concert Hall, Saint Petersburg, Russia
16h November 2018
The 69 Eyes

One of the most charismatic Gothic Rock bands of the last two decades, the founders of the musical style Goth'n'Roll, the authors of many hits in which the aesthetics and melancholy of Gothic culture are perfectly combined with the energy and sexuality of Rock'n'Roll. Nothing can replace the fascinating energy that is broadcast to fans of these "Helsinki Vampires"!
Yes, this is the famous Finnish band THE 69 EYES. At this autumn guys going to the Russian tour. On November 16 on the Aurora Concert Hall stage you will hear all the best songs of the cult Finnish band, tracks from the latest album, 'Universal Monsters', and time-tested hits. Experimenting with the sound, looking for all the new "musical landscapes", the group found its sound somewhere at the intersection of hard rock and gothic metal.
A band whose discography spans decades, THE 69 EYES are one of the most notorious Goth Rock bands to date. They remains one of the most prominent representatives of the subculture. With 11 full-length albums behind, the guys continue to confidently follow the chosen creative line and regularly confirm their cult status. This live from THE 69 EYES is well worth a listen.
Additional Concert Info

Doors: 7:00 pm
Starts: 8:00 pm
Tickets: can be bought for 1700 rub at http://aurora-hall.com/afisha/the-69-eyes.html
Info: https://www.facebook.com/the69eyes / http://www.69eyes.com
More on
The 69 Eyes