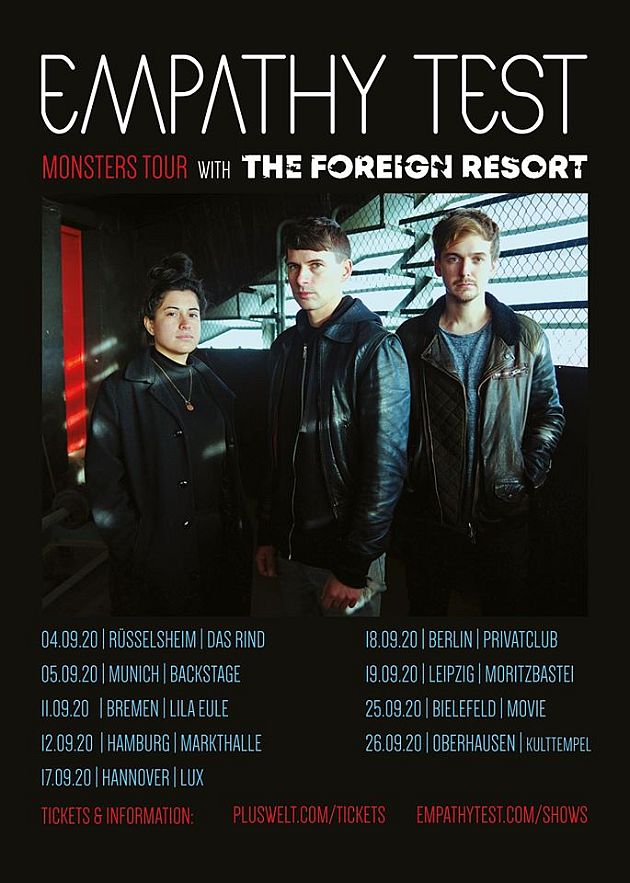 Attention: Due to the corona situation, the tour is postponed to 2022. Tickets remain valid!
We are very happy to announce one of the highlights of the concert year 2022 - EMPATHY TEST from UK are going on an extended German tour in winter 2022. They will be visiting Rüsselsheim, Munich, Bremen, Hamburg, Hanover, Berlin, Leipzig, Bielefeld and Oberhausen. With their very special guests THE FOREIGN RESORT from Denmark there will be an explosive and exciting combination of Dark Electro Pop & Post Punk, by two of the most exciting acts of the last few years.
EMPATHY TEST's starting point was in 2013. Since then they have produced two exceptional albums that got wide international recognition and fan base beyond all genre borders, 'Losing Touch' and 'Safe From Harm', both released in 2017. Even artists like BOY GEORGE showed publicly their love to EMPATHY TEST. Their music is touching lost & hurt, but hopeful hearts so deep inside with every single tone. EMPATHY TEST have played a lot of shows, especially on their extended US tour with some European shows following in autumn 2019 - those shows brought them a growing, loyal international fan base as they are enchanting with their songs not only on the most beautiful vinyl records, but also capturing the moment of emotion in a live performance like not many do. EMPATHY TEST are an emotion fully lived through music and the warm and remarkable voice of Isaac Howlett. The interplay of strength and fragility are unique. The light soundscapes created by Isaac (vocals), Christina Lopez (drums), Oliver Marson (synths) and Adam Relf (producer) kidnap the listener in a world full of nostalgic throwbacks and future dreams - a beautiful, yet tempting combination. The band is currently working on the release of the next album that is planned for May 2020.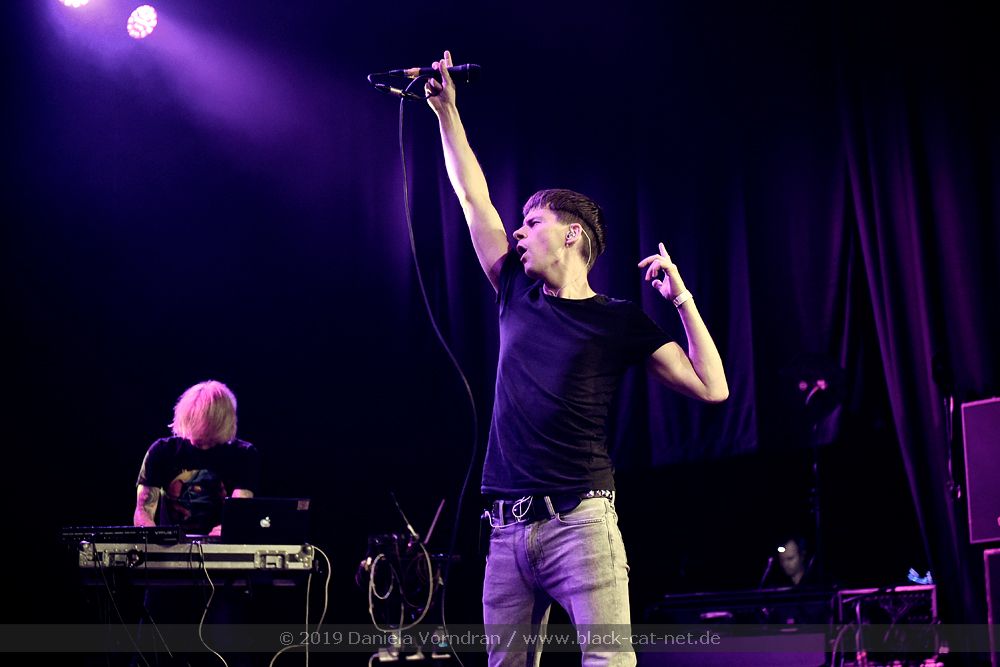 Their special guests are coming from Copenhagen, the capital of Denmark and just recently joined the Pluswelt Booking family. THE FOREIGN RESORT started their journey around the year 2008 and have released seven albums since then. Their debut 'Offshore' came out in 2009. Their last album 'Outnumbered' was released in April 2019 and immediately won all the hearts of music fans around the globe and received many excited reviews in the music press. THE FOREIGN RESORT have played around, and probably by now over 500 shows worldwide, just last year they've been rocking festivals like Wave-Gotik-Treffen along with many shows in Europe. After playing some "warm-up" shows in Germany in January 2020 they are going on an US & Canada tour in March 2020, returning back to play some more shows around Europe, also joining the bill of the Amphi Festival in July as well as EMPATHY TEST do and finally joining EMPATHY TEST in September for this very special tour that is a must to be at in 2020. THE FOREIGN RESORT are one of those acts who infuse fresh blood into Post Punk anno 2020, with their stunning combination of emotional roller coaster scenery and explosive and mystic song atmosphere.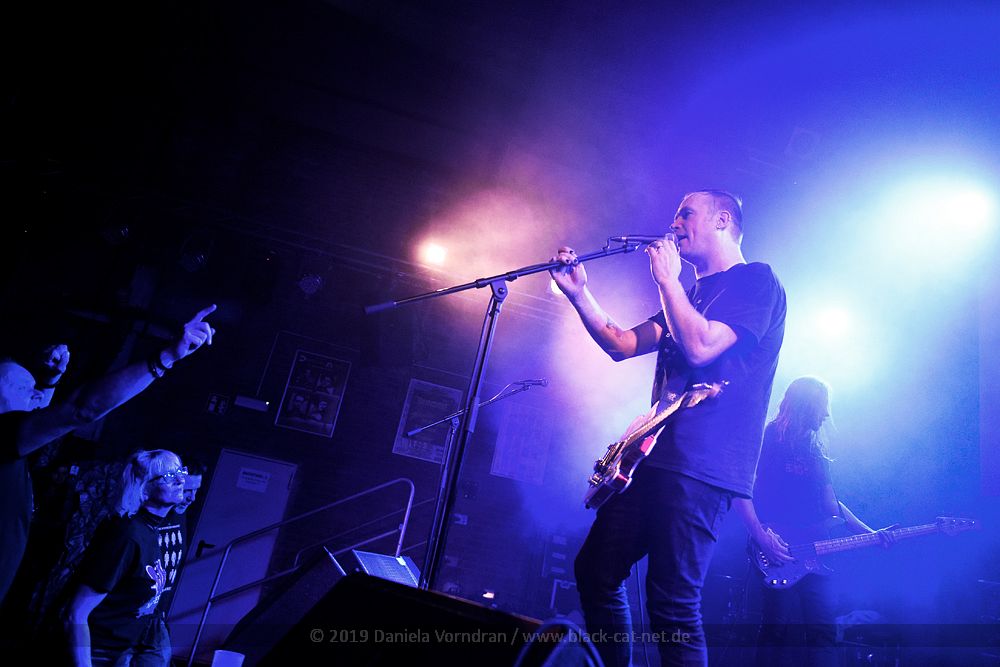 Don't miss this unique combination of enchanting Electro Pop & gloomy Post Punk live on tour.
Tour Dates

05.01.2022 - Munich, Backstage
07.01.2022 - Hanover, Lux
08.01.2022 - Hamburg, Markthalle
14.01.2022 - Berlin, Privatclub
15.01.2022 - Bremen, Lila Eule
21.01.2022 - Rüsselsheim, Das Rind
22.01.2022 - Oberhausen, Kulttempel
12.02.2022 - Leipzig, Moritzbastei
Additional Concert Info Das Rind, Rüsselsheim

Doors: 20:00
Start: 21:00
Tickets: from 29.50 €
Info: https://www.facebook.com/events/2582304775319063/
Additional Concert Info Backstage, Munich

Doors: 19:00
Start: 20:00
Tickets: from 29.50 €
Info: https://www.facebook.com/events/873954909692793/
Additional Concert Info Lila Eule, Bremen

Doors: 19:00
Start: 20:00
Tickets: from 29.50 €
Info: https://www.facebook.com/events/473338373337530/
Additional Concert Info Markthalle, Hamburg

Doors: 20:00
Start: 21:00
Tickets: from 29.50 €
Info: https://www.facebook.com/events/878393442606610/
Additional Concert Info Lux, Hannover

Doors: 19:00
Start: 19:45
Tickets: from 29.50 €
Info: https://www.facebook.com/events/593570641497754/
Additional Concert Info Privatclub, Berlin

Doors: 19:00
Start: 19:45
Tickets: from 29.50 €
Info: https://www.facebook.com/events/205310877330301/
Additional Concert Info Moritzbastei, Leipzig

Doors: 20:00
Start: 21:00
Tickets: from 29.50 €
Info: https://www.facebook.com/events/493930954601638/
Additional Concert Info Movie, Bielefeld

Doors: 19:00
Start: 20:00
Tickets: from 29.50 €
Info: https://www.facebook.com/events/184195399522368/
Additional Concert Info Kulttempel, Oberhausen

Doors: 18:30
Start: 19:30
Tickets: from 29.50 €
Info: https://www.facebook.com/events/174382820512845/
General information

Tickets: bit.ly/et_tfr2020
Artists: https://www.empathytest.com / https://www.facebook.com/empathytest /http://theforeignresort.com / https://www.facebook.com/theforeignresort
More on
Empathy Test
and
The Foreign Resort