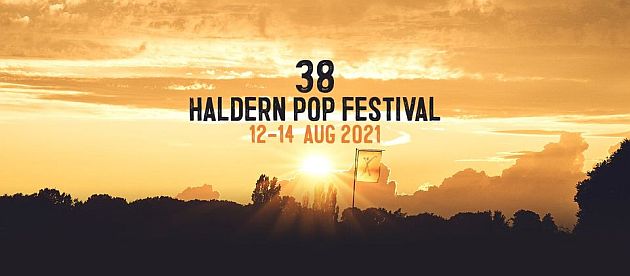 Haldern, Germany
12th to 14th August 2021
Haldern Pop Festival 2021 with 1000 Robota (DE), Black Country, New Road (GB), Catastrophe (FR), Charlotte Spiral (GB), Denise Chaila (IE), Dirty Projectors (US) & Stargaze (EU), Elias Bender Rønnenfelt (from Iceage) (DK), Jelly Cleaver (GB), Kesswa (US), Kikagaku Moyo (JPN), Meskerem Mees (BE), Tereza (DE), The Holy (FI), Wu-Lu (GB) and more…

To be without having to.

In 1975 we drove with a bus full of altar boys, a chaplain and two handfuls of group leaders for three weeks from the Lower Rhine to South Tyrol, which at that time was still a bit of the Eifel of the Alps, cheap and wild. A mixture of farm and youth hostel, a little above the slope but far below the peaks, this farm looked like a painting. In your luggage 50 DM pocket money, a set of soccer jerseys, ketchup, Nutella and lots of balls - everything you need when you are away from home in order not to have to do without home.
So there we stood and sounded out the situation, area and possibilities. There were forests, streams and every meadow were sloping, football seemed impossible. We neutralized the first-class South Tyrolean cuisine, at the time still ignorant, with Nutella and ketchup - but a slope with a gradient, how should that work?
Today, 46 years later, the sloping meadow seems to equal the insignificance of the tickets to be sold for the upcoming festival season. Traumatized by the things that do not work, we have completely lost sight of the possible. Perhaps we have even lost the original impetus of our departure back then in the quantitative successes and the resulting expectations of the past decades.
Revision - reduction – revolution

We then think the whole thing the other way around, accept an economic black eye and take care of the art of encounter, telling stories and the warming exchange with musical enthusiasm. We turn our village into Europe, the gardens into the diverse cultures of our continent and walk through the possible, small, permitted world without losing our diversity. Before we split the atom, let's get the molecule back on its feet. It will be colourful, loud and quiet. It will taste good and you will see and feel again from August 12th to 14th, 2021 in Haldern on the Lower Rhine.
You will then hear and see which artists will all embark on the journey to our little Europe in the country, it will be a musical surprise bag and renaissance of the origins of this festival. The sloping meadow is playable, all you need is a reason, a ball and of course the joy of doing it again and again.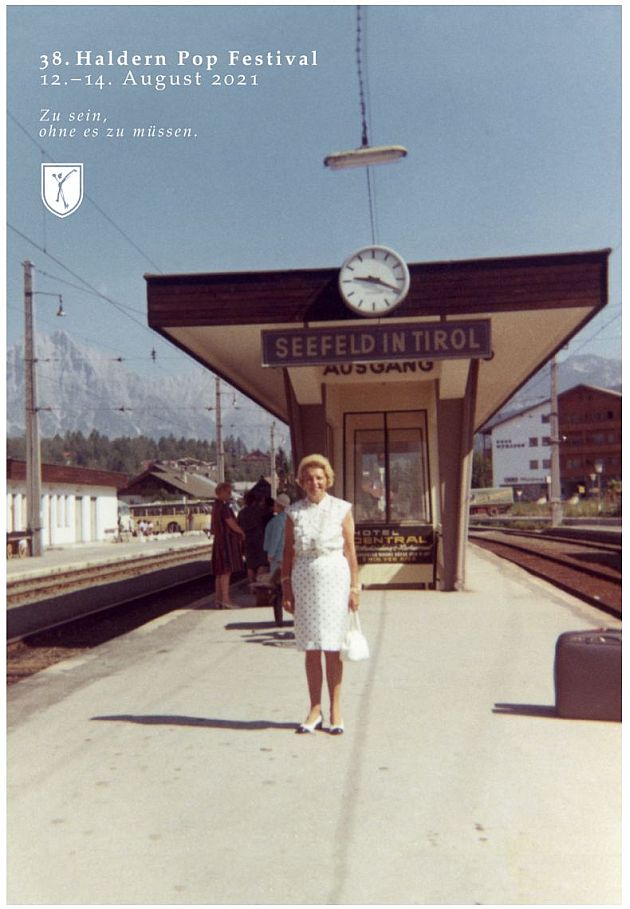 Festival info

A prerequisite for the visit is valid proof of a complete Covid vaccination, proof of recovery or valid, negative test evidence. The corona health regulations then apply to events.
To visit Haldern Pop 2021, you need to install the GRID app (iOS / Android), which we already offer in the Haldern Pop Bar for secure corona check-in and cashless payment transactions. Together with the developers, we have adapted the functions of the GRID app so that we can use them, in addition to payment transactions, to manage tickets, to control admission and to check-in.
There will be the following events per day (12.13 & 14 Aug. 2021):

1. Individual concerts in the church from approx. 12 noon to 10 pm. Both single tickets and group tickets (2-6 people) can be purchased per concert.
2. A bike tour from 12:30 pm to midnight with 4 concerts at different locations in the surrounding area, ending in 10 Haldern gardens. There will be a total of 100 tickets. Both single tickets and group tickets (2-6 people) can be purchased for this tour. If necessary, a bicycle will be provided. - The tour is not barrier-free.
3. A hiking tour with 4 concerts at different locations in Haldern, with shooting in 10 Haldern gardens. There will be a total of 100 tickets. Both single tickets and group tickets (2-6 people) can be purchased for this tour. - The tour is not barrier-free.
4. Marketplace event with 4 concerts from 2pm to midnight with a total of 100 tickets. Only single tickets and 2-person group tickets can be purchased for this event.
Every ticket buyer also has the option of a campsite from December 12th to 14th. August to reserve. There are a total of 300 three-day places. The campsite will only be accessible to festival visitors. Advance ticket sales start on July 10, 2021 at 10:00 a.m.
Artists (state: July 1, 2021)

1000 Robota (DE), Black Country, New Road (GB), Catastrophe (FR), Charlotte Spiral (GB), Denise Chaila (IE), Dirty Projectors (US) & Stargaze (EU), Elias Bender Rønnenfelt (from Iceage) (DK), Jelly Cleaver (GB), Kesswa (US), Kikagaku Moyo (JPN), Meskerem Mees (BE), Tereza (DE), The Holy (FI), Wu-Lu (GB), to be continued...
https://haldernpop.com