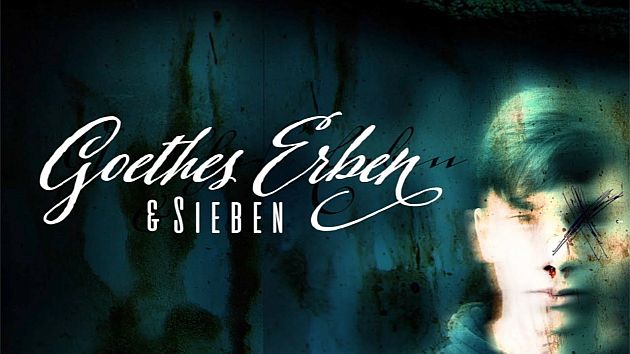 Columbia Theater, Berlin, Germany
18th September 2021
Goethes Erben and Sieben

GOETHES ERBEN are a real legend of the German Gothic and Alternative Music scene. Founded more than 25 years ago by Oswald Henke and Peter Seipt, their music, above all the voice of Oswald, has been an unmistakable part of the Gothic culture with their sometimes dark, sometimes melancholic, sometimes ironic and often political songs.
Peter Seipt left the band shortly after their genesis, and the members changed frequently before they found a fixed basis in Mindy Kumbalek, who was responsible for the keyboard and the programming until 2007. Now, the band consists of Oswald Henke (vocals), Tom Rödel (guitar), Tobias Schäfer (keyboard, piano) and Markus Köstner (drums, percussion).
After their retirement of the stage in 2012, they reappeared in 2013. GOETHES ERBEN have had a long break without publishing a new album - then, in 2018 and 2020, two new albums came out. It is the latest one, 'Flüchtige Küsse', which they are going to present on this tour called "X", which was postponed from 2020 to 2021 due to the pandemic. At their tour they will be accompanied by the British musician Matt Howden and his project SIEBEN. Don't miss such an interesting concert and enjoy one of the few Gothic events in Berlin since the outbreak of Covid 19.
Additional Concert Info

Doors: 19:00
Start: 20:00
Tickets: are available for 35.15 Euro via
https://tidd.ly/3DQgS4u
Info: https://trinitymusic.de/events/berlin/goethes-erben