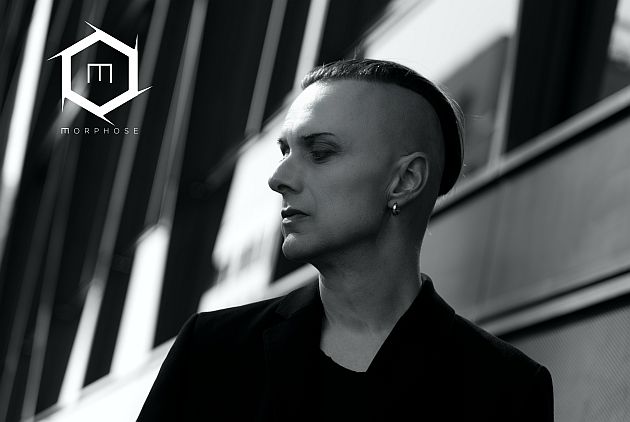 Artist: Morphose feat. Sven Friedrich
Title: All Comes Back To You
Genre: Electro Pop / Indie-Pop
Release Date: 19th May 2023
Label: Infacted Recordings & METAMORPHOSE
Review Flash

Once upon a time, many years ago, in the town of Hanover, a boy was born. This boy, named Christoph Schauer, was blessed with all sorts of talents. And so it happened that Christoph made music as a guitarist and composer in the Electro-Rock formation LEM at a young age. But just making music wasn't enough for the talented artist and so he got into the film business a little later, where he was involved as a composer in several tv shows, movies and documentaries. Then, one day, Christoph had a vision. A vision of an electronic project that changes through the influence of different musicians from the outside, develops and is allowed to change through their collaboration. So, Christoph set about realizing his vision and over the years found some talents who wanted to help shape his MORPHOSE. Arc Morten, who had already made music with Christoph at LEM and a few years later at CYTO, stepped into the project. Likewise, Marius Lürig, Sascha Klein, Lennart A. Salomon, Victorija Kukule and Krischan Jan-Eric Wesenberg. All of them giving to it something new and very special. Now, another multi-talent is joining this illustrious fellowship. Sven Friedrich (SOLAR FAKE / ZERAPHINE) continues to push the MORPHOSE and contributes lyrics and vocals to the current single of the project 'All Comes Back To You', while Christoph is again responsible for the composition and production.
The single, which will be released on 19th May 2023, is the first taste of 'The Open Shutter' album, which will come out in October. The video will premiere on YouTube one day earlier, on 18th May. With 'All Comes Back To You' we are served a highly energetic song that goes forward intensively. A dense carpet of sound with broad bass lines and above that the haunting voice of Sven Friedrich, which pushes the track further and intensively. Schauer and Friedrich enter into a powerful and extremely procreative symbiosis. More of that, please!
Conclusion: Uncompromisingly driving beats, hooky electro arrangements, a wide soundscape and, above all, Sven Friedrich's unique voice. An absolute must have not only for SOLAR FAKE fans but anyone who loves Electro- / Indie-Pop that is well crafted and intelligent.
Rating: 10 / 10