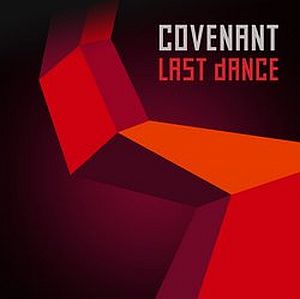 Artist: Covenant
Title: Last Dance
Genre: Electro Pop
Release Date: 7th June 2013
Label: Dependent Records



EP Review

"The floor collapses as we dance, we are falling apart", sings Eskil Simonsson in 'Last Dance', the title track of COVENANT's new EP. Six tracks, including three versions of 'Last Dance', give us a taste of the things to come with the release of the new album 'Leaving Babylon' in September. There have been a few changes in the COVENANT camp recently. HAUJOBB's Daniel Myer left the band after six years and has been replaced by Andreas Catjar, a composer of film and theatre music from Malmö. Catjar is apparently more than just a live keyboarder as he also appears in the recent press shots and also wrote the music for one of the songs on the 'Last Dance' EP. This makes COVENANT an all-Swedish band again and for the first time in their history a four-piece! However, Joakim Montelius still enjoys his studio-only member status so live on stage COVENANT remains a trio, completed by DUPONT's Daniel Jonasson on keyboards who also contributes as a composer for the first time on this EP.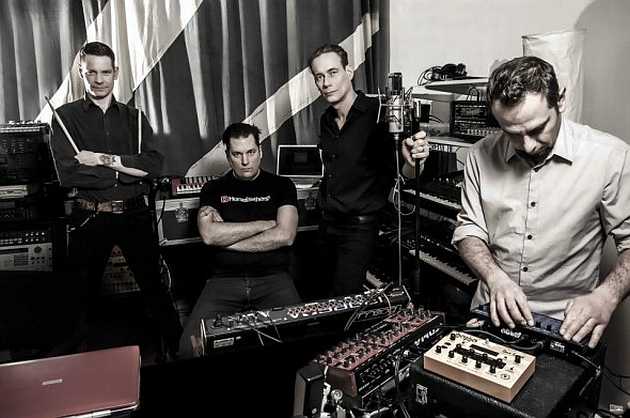 Dancing is an occasional theme in COVENANT's lyrics but of course 'Last Dance' is no simple happy-go-lucky "let me see your hands in the air" dance tune. There is certainly a darker, melancholic twist to the lyrics, as usual for COVENANT. Musically 'Last Dance' is a quite poppy track with a four-to-the floor beat, classic COVENANT sound if you think of older singles as 'Stalker', 'Call The Ships To Port' or 'Ritual Noise'. A bit COVENANT by numbers, the moaners might say, but most fans will be surely glad that the band revisits old strengths with the song. Those who prefer a beefier and edgier sound should check out the MODULATE remix of it, which is going to be a cocksure dance floor filler in all Industrial clubs around the world. Personally I'm among the COVENANT fans who love their moodier and more atmospheric songs most, and with 'I Scan The Surface' we get a prime example for this category of COVENANT songs! Great lyrics, great atmosphere, great sounds – I know most people will prefer 'Last Dance' but in my book 'I Scan The Surface' is the highlight here!

The EP is completed by the creaking and somehow funky 'We Go Down' and 'Slowdance', a song composed by new member Andreas Catjar and with a spoken-word performance by Simonsson. A quite weird track but a nice closer of this six-track disc, anyway. The 'Last Dance' EP is a great release, though perhaps not exactly among the best single releases by COVENANT. The title track simply doesn't have the same urgency and catchiness classic stuff as 'Call The Ships To Port' or 'Dead Stars' had. But as an appetizer for the forthcoming album it works well and it points in various directions the album might take. The best news, however, is that this surely won't be the last dance for COVENANT but rather the beginning of a new and exciting chapter.


Tracklist

1. Last Dance
2. I Scan The Surface
3. Last Dance (Modulate Remix)
4. We Go Down
5. Last Dance (Version)
6. Slowdance


Line-up

Eskil Simonsson – lead vocals, composition, lyrics, production, synths
Joakim Montelius – lyrics, composition, production, synths, additional vocals
Andreas Catjar – keyboards, composition
Daniel Jonasson – keyboards, composition


Website

http://www.covenant.se / http://www.myspace.com/covenant / https://www.facebook.com/pages/Covenant-OFFICIAL/156626197713557


Cover Picture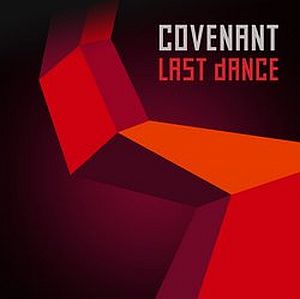 Rating

Music: 8
Sound: 9
Extras: -
Total: 8.5 / 10






See also (all categories):