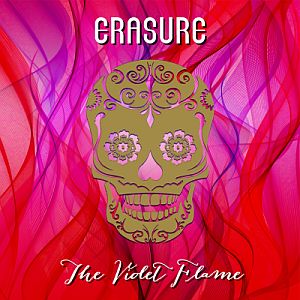 Artist: Erasure
Title: The Violet Flame
Genre: Synth Pop
Release Date: 19th September 2014
Label: Mute Records
Album Review

Reviewing a Vince Clarke release is always a bit tricky. How can a reviewer be positive without sounding too much as a fan and influenced by his spectacular background… or negative without sounding too demanding of the man. The man will be forever respected for his 1980-86 era, whatever he does. Come on, we're talking about the man behind DEPECHE MODE, YAZOO, THE ASSEMBLY, and of course ERASURE. Not to mention his later experimental project with HEAVEN 17's Martyn Ware. It's now almost 30 years ERASURE was formed. Who would have bet it will last so long.
But I'm always a bit worried when I put on a new album. Especially this one as I was not convinced neither by the new single and video nor by the album preview on Soundcloud. And the listening of it confirms my initial impression: 'The Violet Flame' sounds awfully dated. All those sounds and rhythms takes us 15 years ago... and sometimes even more. How can a man that has been so contemporary in defining the sound of a generation can fall in such laziness. I thought Richard X production would give a contemporary sound to it. Maybe the man felt too intimidated by Mister Clarke? It is a real pity as on the opposite, Andy's vocals and melodies are really brilliant on this album. I'm usually tired by his vocals after four tracks but I was able to listen to the album three times in a row. And believe me, to me, it means something.
The opener, 'Dead Of Night' is a follow up to Vince Clarke's recent productions such as DEPECHE's remix of 'Behind The Wheel' or his collaboration with Martin L. Gore: hypnotic bass and Arpeggiator, club atmosphere with a certain melancholy. A good starter. 'Elevation', the first single taken from the album, sounds a bit dated and reminds early 2000's dance hits. Pleasant to listen to. 'Reason' follows the same paths to the dance floors… and sounds as dated. Despite this, it's the first strong melody to me and is clearly eligible for 2nd single. In 'Promises', some old vintage 'Speak & Spell' / YAZOO sounds can be heard in the background while 'Be The One' is a classical ERASURE ballad.
While 'Sacred' sounds even more horrible with those synth stabs so dated, 'Under The Wave', at least, sounds 80's close to ERASURE's beginning. 'Smoke And Mirrors' is probably one of my favourite track of the album: dark, low tempo, minimal, great vocals… 'Paradise' takes us back to the dance floor, this time with an appreciable Moroder touch. The album ends up on 'Stayed A Little Late Tonight' that was the kind of production Boy George or Claudia Brücken released back in 1990... that says it all.
In the end, this album leaves me a strange feeling. I cannot say it's bad. I cannot say it's good. It's just the same problem with ERASURE for almost 30 years. As a NME journalist once said, they are not dark and serious enough to be as credible as DEPECHE MODE, and not eccentric and pop art enough to be as fun AND credible as PET SHOP BOYS. They are in this 'Middle Of The Road" zone. The Deluxe Edition comes with a 2nd CD: 'Live at Short Circuit The Roundhouse London'. 11 tracks, mainly big hits, which is a pretty cool bonus disc and gives a good reason to buy it... even if you're not seduced by the studio album. Looks like I bought a live album with some extra studio tracks as bonus :)
Tracklist
CD1
01. Dead Of Night
02. Elevation
03. Reason
04. Promises
05. Be The One
06. Sacred
07. Under The Wave
08. Smoke and Mirrors
09. Paradise
10. Stayed A Little Late Tonight


CD2
01. Hideaway (Live)
02. Fingers and Thumbs: Cold Summer's Day (Live)
03. Heavenly Action (Live)
04. Always (Live)
05. Ship Of Fools (Live)
06. Victim Of Love (Live)
07. Breathe (Live)
08. Chains Of Love (Live)
09. Sometimes (Live)
10. Blue Savannah (Live)
11. A Little Respect (Live)
Line-up

Andy Bell – Vocals
Vince Clarke – Keyboards, Programming
Website

http://www.erasureinfo.com
/
https://www.facebook.com/erasureinfo
Cover Picture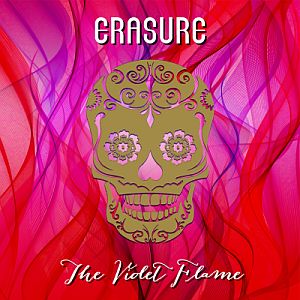 Rating

Music: 6
Sound: 5
Bonus: 7
Total: 6 / 10
See also (all categories):