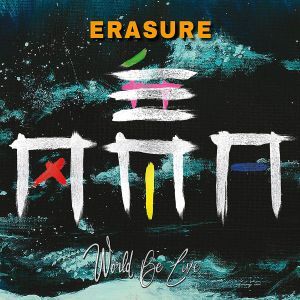 Artist: Erasure
Title: World be Live
Genre: Synth Pop
Release Date: 6th July 2018
Label: Mute / [PIAS]
Album Review

ERASURE released 'World Be Live' that completes a trilogy started in 2017 with the 17th ERASURE studio album, 'World Be Gone', and then 'World Beyond' earlier this year, an adaptation of 'World Be Gone' original material by the Belgian Echo Collective.
'World Be Live' was recorded at the Eventim Apolo in Hammersmith in February this year as part of the UK sold-out tour, and features hits from all stages of the impressive carrier of the synthpop cult duet - 'Sometimes', 'Oh L'Amour', 'Ship of Fools', 'Chains of Love', 'Blue Savannah' and 'Stop!', joined by a cover of BLONDIE's 'Atomic' as well as the hits of their last album, including of course the superb 'Love You To The Sky' or 'Just a Little Love' that features, as a special guest, Vince's nephew on guitar, Josh. Backing vocals are still performed for almost three decades by the wonderful Emma Whittle and Valerie Chalmers.
Andy's voice sounds beautiful and powerful as never before, Vince's magical synth sounds balance very well the 80's analogic nostalgia and a sense of modernity that makes ERASURE still relevant. Almost all songs are reworked in special live versions, something that some of Vince's old mates from another Basildon band should probably remember to do sometimes… Top songs to me: 'Drama!' (Superb and powerful version), 'Just A Little Love', 'Love You To The Sky', 'Sometimes', 'Atomic.
Conclusion: A powerful live album very well produced and mixed (perfect balance between audience and music, which is rare enough to be mentioned), a well-balanced setlist between hits, lesser known tracks and songs from 'World Be Gone'.
Tracklist

CD1

01. Oh l'Amour
02. Ship of Fools
03. Breathe
04. Mad as We Are
05. Just a Little Love
06. In My Arms
07. Chains of Love
08. Sacred
09. Sweet Summer Loving
10. I Love Saturday
11. Victim of Love
12. Phantom Bride
CD2

01. World Be Gone
02. Who Needs Love (Like That)
03. Take Me out of Myself
04. Blue Savannah
05. Atomic
06. Drama!
07. Stop!
08. Love You to The Sky
09. Always
10. Here I Go Impossible Again
11. Sometimes
12. A Little Respect
Line-up

Andy Bell
Vince Clarke
Website

http://www.erasureinfo.com / https://www.facebook.com/erasureinfo
Cover Picture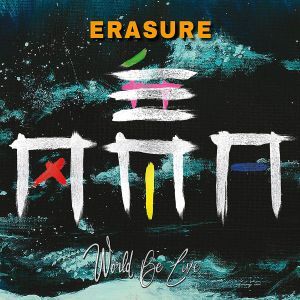 Rating

Music: 10
Sound: 10
Total: 10 / 10
See also (all categories):