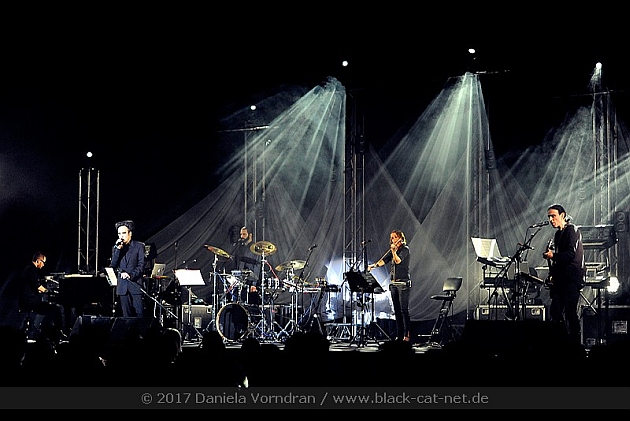 Jahrhunderthalle, Bochum, Germany
14th January 2017
Deine Lakaien – "XXX - The 30 Years Retrospective"

Under the name of DEINE LAKAIEN, vocalist Alexander Veljanov and the classically trained composer, pianist, and drummer Ernst Horn have been creating their iconic avant-garde music since 1985. Now they are inviting their fans to join in "XXX - The 30 Years Retrospective Tour" to celebrate their jubilee. After ten studio records and countless live performances ranging from acoustic sets and band shows with classical instruments and synthesizers to a tour with an orchestra it's time to look back.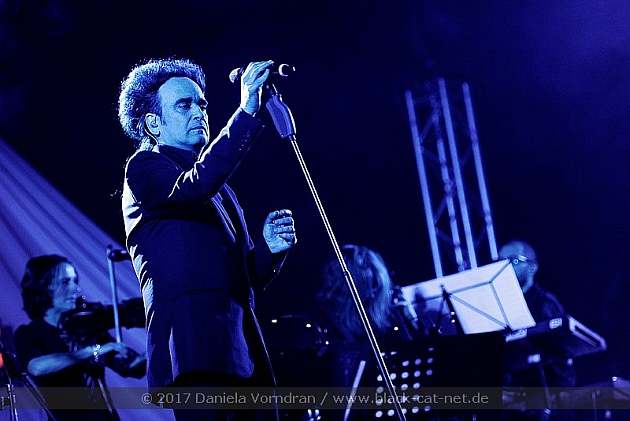 The band has been working on their retrospective show for months now. For the tour they've chosen great venues, places of history and atmosphere which promise a brilliant sound. It all began in Bochum on January 14th where the band performed in a sold-out venue. Horn and Veljanov were joined by former and present live band members and together they brought on stage what DEINE LAKAIEN have been all about during their multifaceted career. "XXX - The 30 Years Retrospective Tour" was a full-length and emotional journey rich in variety. Ernst Horn and Alexander Veljanov were supported presenting DEINE LAKAIEN, HELIUM VOLA and VELJANOV solo songs by Ivee Leon, Katharina Gerrard, Sabine Lutzenberger, b.deutung, Goran Trajkoski, Igor Zotik and Slobodan Kajkut.
http://www.deine-lakaien.com
/
https://www.facebook.com/DeineLakaien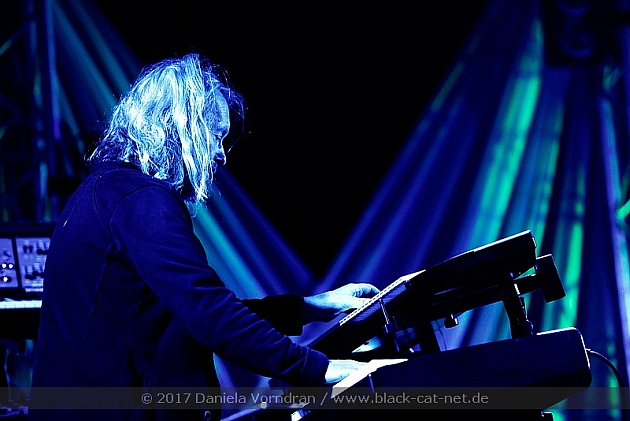 Music & Performance

It was a freezing cold winter night when DEINE LAKAIEN invited to their first show it the "XXX - The 30 Years Retrospective Tour" to Bochum where they played a sold-out concert. When we entered the hall, the first thing we spotted was a huge ice rink which would become importance later… when people in the hall started freezing since the cold of the rink swashed over to the concert area even though the curtain was closed. Veljanov mentioned several times how cold it was in the hall and later on he said that he had never frozen so much during a concert. Also people in the hall were freezing and in the break, light-blue blankets were given to the audience and it was a funny picture to see people sitting in the venue with their blue blanket over the legs. But in a certain way, the cold and the picture fitted quite well to the distant beauty of the concert.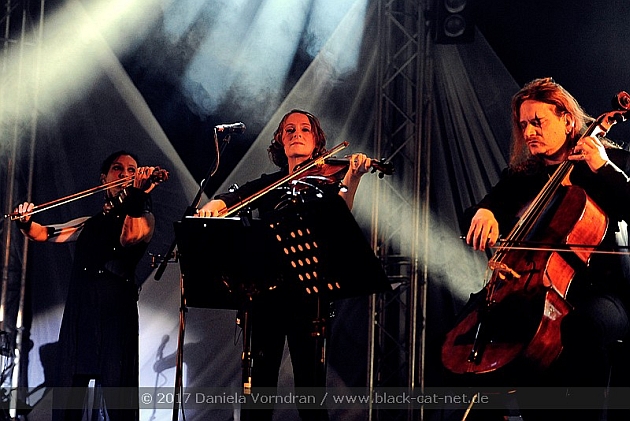 The show was split into two parts, each part containing several DEINE LAKAIEN Songs of course, but also some HELIUM VOLA songs where Sabine Lutzenberger was shining on vocals, and several songs from both VELJANOV solo albums. Even though there were tiny technical problems on the premier show of the tour, anything was close to perfect. The sounds were great and Veljanov's vocals touching. Master Ernst Horn was amazing as always, a real genius. The stage setting was not overdone. The white curtains in the back were used as canvas for various colours being reflected. The light show was brilliant too. There was not really anything you could complain of. Standing ovations at the end proved that the audience was blown away. A wonderful concert, really worth attending. If you still have the chance to visit a concert of the tour, listen to me and just go. You won't regret it!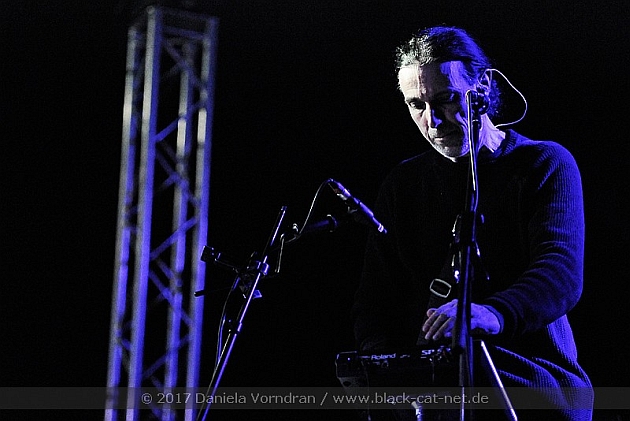 Setlist

---Set 1---
01. Away
02. Colour-Ize
03. Gone
04. Lonely
05. Mahnung (Helium Vola)
06. Dormi (Helium Vola)
07. Seelig (Helium Vola)
08. Over And Done
09. Where You Are
10. The Man With the Silver Gun (Veljanov solo)
11. The Sweet Life (Veljanov solo)
12. Return
13. Fighting the Green
---Set 2---
14. Walk to the Moon
15. Contact
16. Where The Winds Don't Blow
17. Begirlich in dem Hertzen Min (Helium Vola)
18. Omnis Mundi Creatura (Helium Vola)
19. Cupid's Disease
20. Seraphim (Veljanov solo)
21. Mein Weg (Veljanov solo)
22. We Can't Turn Back (Veljanov solo)
23. Reincarnation
24. Dark Star
---Encores---
25. One Night
26. Mindmachine
27. Overpaid
---
28. Pilgrim
29. Love me to the End
Rating

Music: 9
Performance: 10
Sound: 10
Light: 10
Total: 9.8 / 10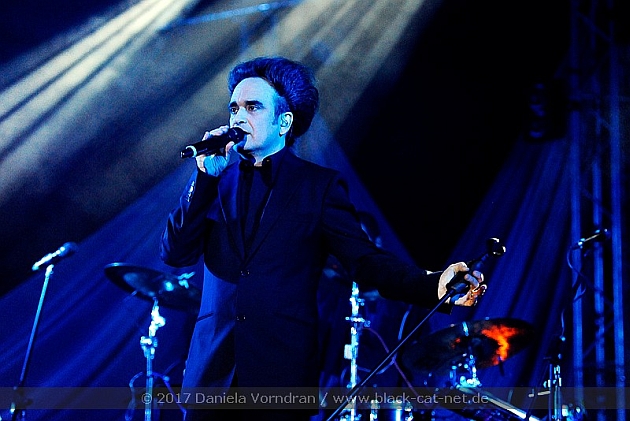 All pictures by Daniela Vorndran (
http://www.vorndranphotography.com
/
http://www.facebook.com/blackcatnet
)
See also (all categories):