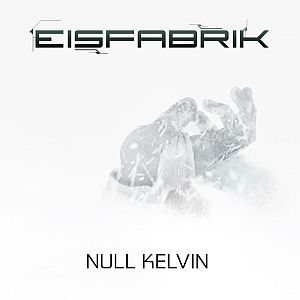 Artist: Eisfabrik
Title: Null Kelvin
Genre: Synth Pop / EBM
Release Date: 24th November 2017
Label: NoCut
Album Review

EISFABRIK, the mastodons of Future Pop, has never known the half-measures. Each of the band's albums, whatever LP you take, has a unique atmosphere but made in the same unforgettable style. 'Null Kelvin' despite the cold title has rather hot songs.
'Null Kelvin' is the fourth album of the band. The album was recorded mostly in English and it shows just another one incredible side of the project. To make the album in such a manner is a bold step: the English songs help this LP to win the hearts and minds of the English speaking auditory. The German lyrics of the band always has a special charm, however, EISFABRIK sounds good in both English and German. Such versatility isn't a surprise since the experienced musicians are keep the train running.
The rhythmic and stylish music of 'Null Kelvin' immerses the listener into a world full of electronic overflows. Moreover, you're amazed by the expressive timbre of Dr. Schnee's voice. The songs one by one show you how bewitching and deep electronic music can be. In the melodies of songs, a barely perceptible sadness and hopelessness can be heard. Not for nothing on the album cover is the photo of a lonely hand of someone frozen to death. Maybe he was calling for help holding his hand up? Anyway, if you do not even fight you already lost. As for 'Null Kelvin' of EISFABRIK is a victory with no doubt.
Tracklist

01. Sein erstes Lied
02. Shadows
03. Soon Enough
04. The Choice
05. Schneemann
06. White Out
07. Brother
08. Too Many Miles
09. Follow the Light
10. Payback
11. Still Alive
12. No Time for Regret
13. Sein letztes Lied
Line-up

Dr. Schnee
Der Frost
°Celsius
Website

http://eismusik.de/eisfabrik / https://www.facebook.com/eisfabrikofficial
Cover Picture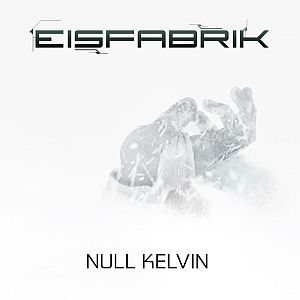 Rating

Music: 9
Sound: 10
Total: 9.5 / 10
See also (all categories):