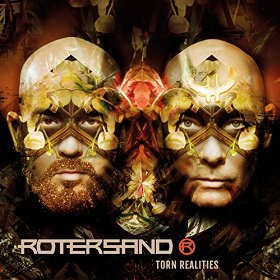 Artist: Rotersand
Title: Torn Realities
Genre: Synth Pop
Release Date: 26th February 2016
Label: Trisol Music Group
Album Review

ROTERSAND are coming back and promise to hit the dance floors around the world. And these ambitious plans with some little corrections are highly possible to happen. Their new song 'Torn Realities' has great chances to become a big hit on small dance floors all over the world where the electro hearts still beating.
In musical way ROTERSAND didn't create anything new. 'Torn Realities' is a great absorption of the best synth pop hits. With its nice calculated beat it immediately makes you tap your feet along, if not dance. The simple and easy to remember melody and lyrics plus touching profound vocals, all the best from the German trio. No place for experiments, if you want to conquer the clubs. The other track on the EP, 'Just Sales', starts with a vocal part, which sounds like the line "Just dance" a-la David Bowie, which gives an idea "all right, that is something interesting". But the very next second this funny thought fades away into another ROTERSAND's track. It would be unfair to say that to it is quite easy to write a hit, even if you know all the successful components. The songwriting and composing is not available for everyone. However 'Torn Realities' is no surprise from a band like ROTERSAND. It is pretty close to what the listener could have been expecting.
And since nearly all musicians of this scene keep up with the good old traditions synth pop is normally about lyrics. The lyrics are the most moving part of this music. Those songs not only make us dance, but after a party they make us think about our lives. Or, well, thinking about our lives while dancing. 'Torn Realities' is all about the same problems we have in our everyday lives. We mix the real problems with something we made up, we ignore good things, and take out illusions for real. "What the heck are we doing with our lives?" Well, basically we try to decorate our boring routine with some fantasies and give up to try to make them real, because it is a hard job. No surprise too. There is nothing really bad about it, it's been like this forever. If the world would be full of rebellions, longing to change the world, we would sink in chaos. And it is mean to tell people they can't live a boring routine live, because these ideas twist their minds. They start to get wrong ideas that their lives are wrong. Why not to enjoy simple things, if they make you happy? However it is true that lots of people forget to enjoy their lives at all and got lost in bad stuff only. So if this song would change at least one life, it would be surely worth the effort!
The EP represents the upcoming album 'Capitalism TM'. Please, note that the CD in a 4-panel digipack was given out to DJs only and only available for sale on ROTERSAND's live gigs. Only 222 copies are sold via mail order shops.
Tracklist

01. Torn Realities
02. Torn Realities (extended version)
03. Just Sales
04. Not About You (DSX remix)
05. Torn Realities (Solar Fake remix)
Line-up

Rascal, Krischan, Gun
Live: Rascal, Krischan
Website

http://rotersand.net
/
https://www.facebook.com/rotersand/
Cover Picture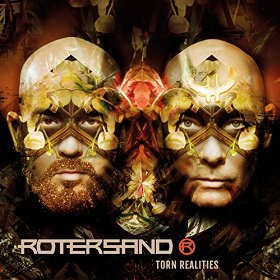 Rating

Music: 6
Sound: 8
Total: 7 / 10