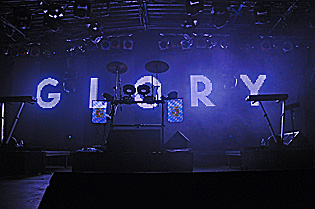 Backstage, Munich, Germany
20th September 2009
VNV Nation, Frozen Plasma, Rotersand

During this weekend not only the "Oktoberfest" - the biggest public festival of the world – started off in Munich, but also VNV NATION had been announced, an extremely popular band for a concert here right now.
Frozen Plasma

In 2005, the German future pop band FROZEN PLASMA was founded. Up to now, they published two albums – their most recent one, which was released this year, is called 'Monumentum'. Furthermore, there is a live CD limited to 500 pieces called 'Tour Monumentum' which was sold on tour with VNV NATION only.
http://www.frozenplasma.com/
Music & Performance

The openers of the evening in the crowded Backstage club were Felix Marc (voice) and Vasi Vallis (keyboard) of FROZEN PLASMA. With songs like 'Tanz die Revolution' or 'EARTHLING' they prepared the audience for an atmospheric evening. By now the audience danced together and banged. Unfortunately, everything was over already after half an hour and FROZEN PLASMA left the stage under big applause.
Rating

Music: 7
Performance: 7
Sound: 7
Light: 5
Total: 6.7 / 10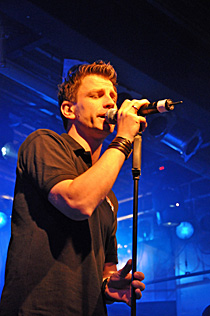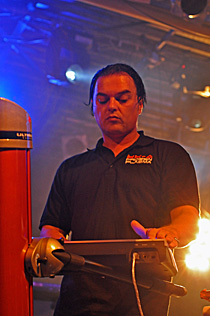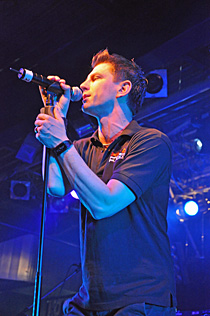 Rotersand

ROTERSAND is a music project from Gelsenkirchen founded in 2002. Their music is often called Future-Pop what contains Techno, Pop and classical influences. Their up to now last album '1023' appeared in 2007. Then, another two limited EP's, 'I Cry' in 2008 and 'War on Error' in 2009, have been release, latter one just preparing for the new album 'Random is Resistance' out on 23rd October 2009.
http://www.rotersand.net/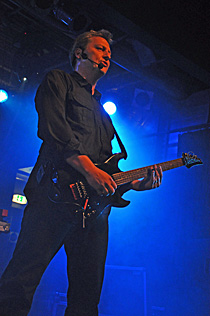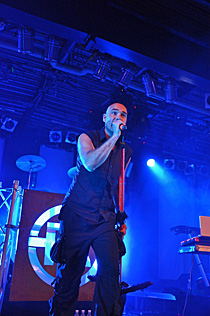 Music & Performance

After an adequate rebuilding break, the stage belonged to singer Rascal, Gunther and Krischan J. E. Wesenberg from ROTERSAND. From the very beginning, Rasc was aiming for contact with the audience and climbed even from the stage to interfere among the listeners and to chat with them and to have fun. In the course of their appearance they played older as well as newer songs and the audience was inspired and owed it with good mood, dance and a lot of applause in the end.
Rating

Music: 8
Performance: 8
Sound: 7
Light: 6
Total: 7.6 / 10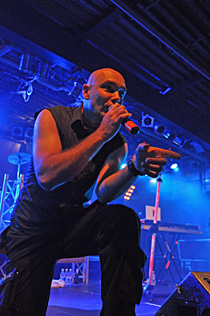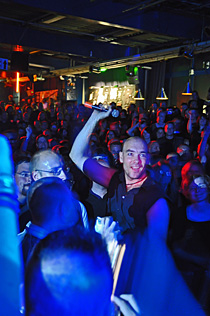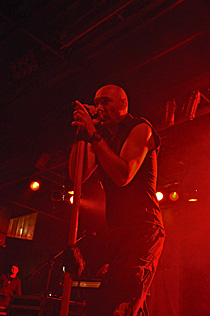 VNV Nation

VNV means "Victory not Vengeance". VNV NATION is an English-Irish future pop band which was founded in 1990. Their songs are about social questions and personal experiences. In April 2009, they published their "Fan" album 'Reformation' and in June followed the latest studio album 'Of Faith, Power and Glory'.
http://www.vnvnation.com/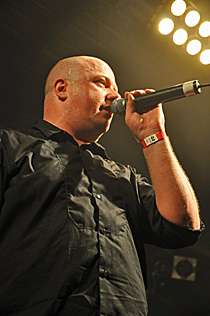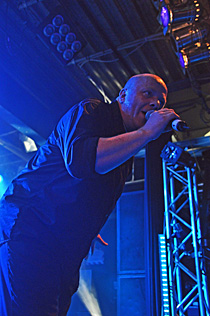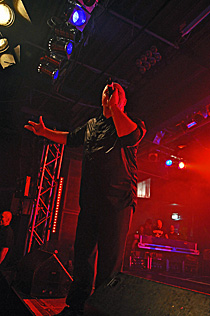 Music & Performance

Soon it was time and Ronan Harris (voice), Mark Jackson (e-drums, keyboards), Vasi Vallis (keyboards) and Gabriel Shaw (keyboards) went on stage. Ronan, founder and front man of the band, knew how to inspire the audience with his stories and to carry them away with his music. The mood went over from one climax to the next and the hall raved. All hands were in the air and at the end nobody wanted to let the band go. For the addition Ronan came on stage with typical Bavarian leather trousers and with a beer mug and began singing "Ein Prosit der Gemütlichkeit". Following his example, also the other bands came on stage and there ruled a mood as it could not have been better on the Oktoberfest. After a little bit more than two hours the appearance of VNV NATION in Munich also came to an end.
Rating

Music: 8
Performance: 8
Sound: 8
Light: 7
Together: 7.9 / 10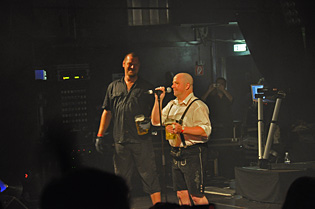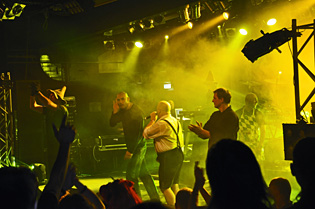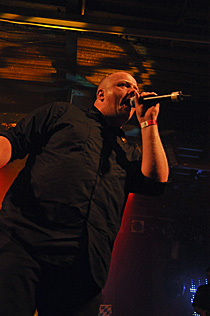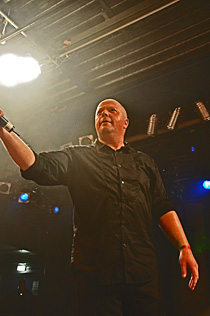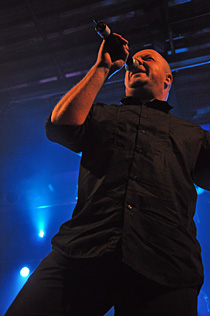 All in all, it was an unforgettable, miraculous evening which will be remembered by the listeners probably very long.
All pictures by Erika Knepper (
This email address is being protected from spambots. You need JavaScript enabled to view it.
,
http://www.myspace.com/antecanis
)
{jos_sb_discuss:17}
See also (all categories):