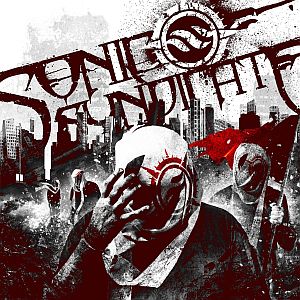 Artist: Sonic Syndicate
Title: Sonic Syndicate
Genre: Metalcore / Melodic Death Metal
Release Date: 4th July 2014
Label: Nuclear Blast Records
Album Review

SONIC SYNDICATE were formed in 2005 and have since then released a number of successful albums, like their Nuclear Blast debut 'Only Inhuman' (2007) or the following 'Love and Other Disasters' (2008). After a leg of extensive touring following their latest work 'We Rule The Night' (2010), the band took a break and now returns with their fifth album 'Sonic Syndicate', which was produced by Robert Laghi (who is known for his work with In Flames or Hardcore Superstar).
'Day Of The Dead' offers a mid-tempo opener with a catchy combination of harsh and clean sung vocals in the chorus. In general, SONIC SYNDICATE offer a modern mixture of Metalcore and Melodic Death Metal, at times underlined with what sounds like partially electronically created effects. 'My Revenge Break' offers a solid combination of speed and almost epic-sounding melodies. However, regarding speed and song structures, most songs on 'Sonic Syndicate' appear rather similar and with a few surprises. However, 'Before You Finally Break' is one of the few songs that sticks out, not only because of its unusual, slightly oriental influenced melodies at the beginning, but also regarding its remarkable chorus, which is strongly influenced by Speed of SOILWORK on vocals.
'Catching Fire' is slightly slower, whereas 'Unbreakable' is one of the slowest songs of the album and dominated by vocals and unusual riffs. 'It Takes Me' is a more typical SONIC SYNDICATE track, whereas 'See What I See' starts off in a harsh way and with shouted vocals. However, the typical melodic trademarks are included as well. In 'So Addicted', the mood almost appears cheesy, whereas the last title 'The Flame That Changed The World' combines energetic riffs and catchy melodies in a good way. 'Sonic Syndicate' is a typical modern Melodic Death Metal album with Metalcore elements and a lot of catchy melodies. Fans of the genre will surely find bits and pieces they appreciate in this work, whereas the overall effort is not as innovative and convincing as might have been possible.
Tracklist

01. Day Of The Dead
02. Black Hole Halo
03. Long Road Home
04. My Revenge
05. Before You Finally Break (feat. Speed/SOILWORK)
06. Catching Fire
07. Unbreakable
08. It Takes Me
09. See What I See
10. So Addicted
11. The Flame That Changed The World
Line-up

Nathan James Biggs – Vocals
Robin Sjunnesson – Guitar
Karin Axelsson – Bass
John Bengtsson – Drums
Website

www.facebook.com/sonicsyndicateband
Cover Picture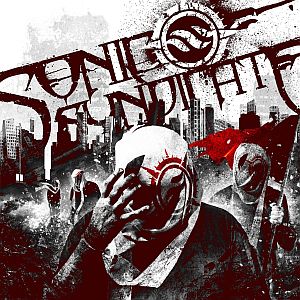 Rating

Music: 5
Sound: 7
Extras: -
Total: 6 / 10

See also (all categories):