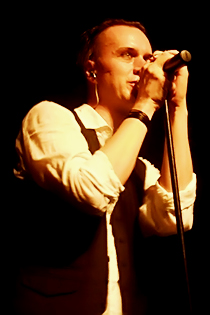 Matrix, Bochum, Germany
22nd September 2013
Zeraphine & Schöngeist

The Matrix Bochum is a discotheque situated in a former brewery. In this building there are several different areas. One of them is "The Tube" where concerts take place. The Matrix offers diverse alternative, gothic, metal and other dark parties as well as lots of concerts. The Tube has a capacity of 900 people. At short notice I was invited by my son to see the concert of ZERAPHINE. As I like their music I took the chance to see them again although I was not really prepared.



Schöngeist

Funnily enough I wrote just a couple of weeks ago a review for their new album 'Wehe!' and now I had the chance to see them live for the first time. Roundabout 300 people showed up to see them perform. SCHÖNGEIST are Timur Karakus (vocals), Henriette Becker (violin), Daniel Beutner (guitar), Michael Hirschberger (guitar), Andreas Socher (bass) and Manuel Di Camillo (drums). Their music is Rock/ Alternative/ Gothic with German lyrics. Timur showed up with good live singing qualities and is definitely an eye-catcher for the female fans. But with the cute violin player there was also an eye-candy for the guys in the audience, too.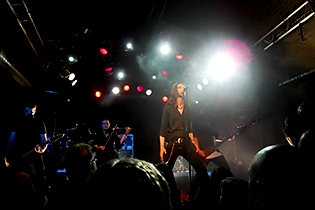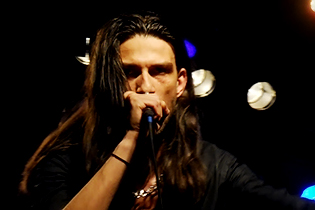 Although it was a short show they could convince the audience with a proper live performance, communicating with the people and thus the concert was enjoyed very much so that the people asked for an encore. But unfortunately due to the time schedule it was not possible. https://myspace.com/schoengeistmusic / https://www.facebook.com/pages/SCHÖNGEIST/146222891222

Setlist
01. Kenne mich
02. Tief
03. Zusammen allein
04. Wieder
05.Traumtanz
06. Sonne der Nacht
07. Lebe
08. Wehe!

Rating
Music: 7
Performance: 7
Sound: 8
Light: 8
Total: 7.5 / 10


Zeraphine

Apart from the music and the amazing voice it is always nice to see Sven Friedrich perform with one of his bands/ projects as there are ZERAPHINE, DREADFUL SHADOWS and SOLAR FAKE for he is such a congenial personality who always shows a great stage presence. When the band entered the stage the number of the audience has increased up to approximately 450 people and right up from the beginning the people sang and danced to the songs. And once again Sven convinced us with his fine singing qualities. Besides he was chatty and entertaining, always moving and dancing and thus giving photographers a hard time to get a proper photo of him but it is really nice to see that he enjoys so much being on stage. We've been presented a good mixture of old songs as well as some songs from their last album 'Whiteout' which was released in 2010. The repertoire of ZERAPHINE consists of songs with English and German lyrics.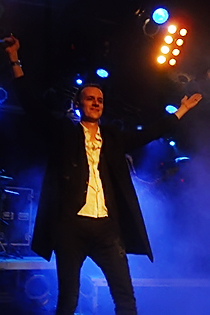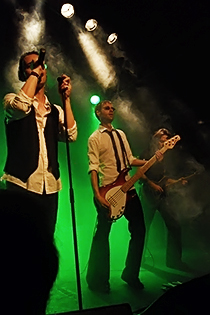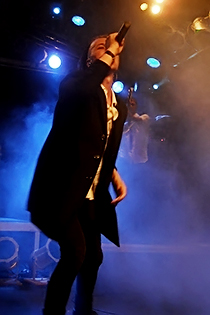 Of course we didn't have to miss a cover version. This time it was 'New Year's Day' from U2. Usually I have my problems with cover versions but there are a few bands/ musicians who are almost a guarantor for doing a great job and ZERAPHINE is one of them. After a setlist of 16 songs the audience still wanted more and asked for an encore which was given willingly by the band and so we got two encores before the concert was definitely finished. http://www.zeraphine.de / https://www.facebook.com/ZeraphineBand

Setlist
01.No tears
02. The stream
03. Be my rain
04. Louisa
05. Fang mich
06. Toxic skies
07. Rain falls
08. Die Wirklichkeit
09. Siamesische Einsamkeit
10. No more doubts
11. Still
12. Inside your arms
13. I'll follow you
14. Sterne sehen
15. Remaining desires
16. New Year's Day (U2 cover)
17. Wenn Du gehst
---
18. Die Macht in dir
19. I will be there
20. Whiteout
---
21. Tomorrows morning
22. For a moment

Rating
Music: 9
Performance: 9
Sound: 8
Light: 8
Total: 8.5 / 10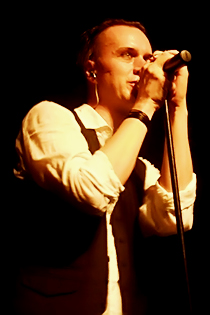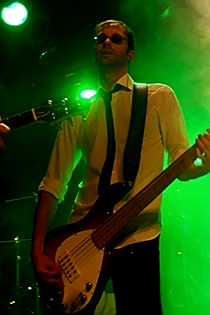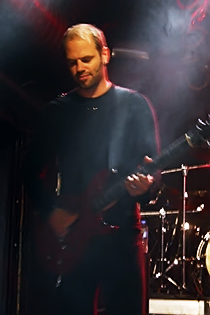 All pictures by morTICIA