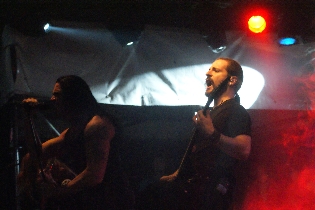 Wacken Open Air, Wacken, Schleswig-Holstein, Germany
5th - 7th August 2010
Wacken Open Air Day 2 - Wackinger Stage: Equilibrium, Letzte Instanz, Schelmisch
The Wackinger stage is a far smaller stage, set in the Wackinger village where all of the medieval marketers are, and as such has a slightly more off the wall ambience to it. Of all the stages at Wacken it's my favourite, being far more chilled out and less hectic than the main arenas. That doesn't mean however that the standard of the bands is any less and the three on Friday night proved to be an awesome combination.
Schelmish

Veteran medieval metallers SCHELMISH kicked off the Wackinger Stage in good form. It was still daylight but the small arena was packed to capacity for what was a very solid start to proceedings. Old and newer songs came thick and fast with their usual flair and it was easy to see why the crowd loved them so much with copious amounts of joining in and audience participation. They are a class act as medieval bands go, and have been around for a long time, but I think judging by the audience reception they'll be around a whole lot longer.

Rating
Music: 8
Performance: 8
Sound: 8
Light: - (daylight)
Total: 8 / 10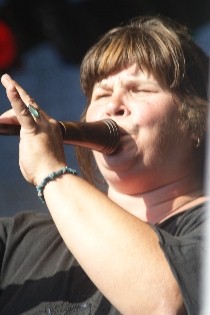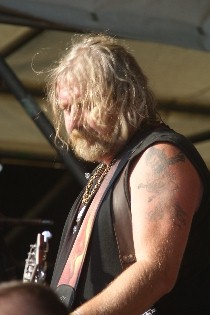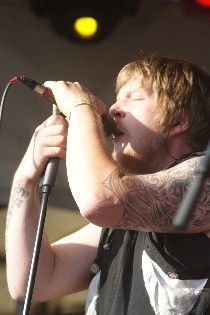 Letzte Instanz

LETZTE INSTANZ commanded ultimate respect with a tight and dynamic set which started with 'Mea culpa'. This band is an interesting phenomenon, being a curious mix of medieval and something entirely different. Cello features strongly in their music, which is unusual in itself and their new drummer did a sterling job of driving the music home to the baying crowd. They played eleven songs in total, all with consummate ability and had the audience in the palm of their hands from the second they struck up. 'Ohne dich' and 'Komm!' were notable in their set and when they finally finished with 'Wir sind Allein' the crowd went wild. It was a thoroughly excellent performance from a band that deserves their ever growing following.

Setlist
01. Mea culpa
02. Mein Engel
03. Flucht ins Glück
04. Maskenball
05. Ohne Dich
06. Dein Gott
07. Finsternis
08. Das Stimmlein
09. Komm!
10. Mein Todestag
11 Wir Sind Allein

Rating
Music: 10
Performance: 9
Sound: 8
Light: 8
Total: 9.5 / 10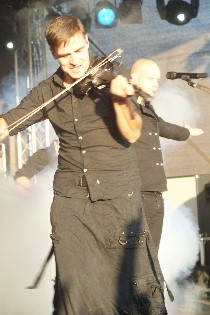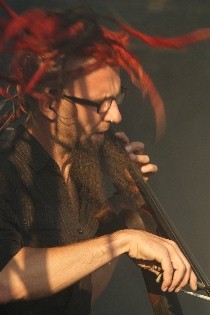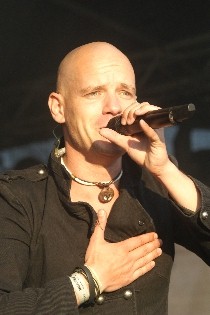 Equilibrium

Security had a little problem with headliners EQUILIBRIUM, for they now have such a name for themselves that there were enough people to have filled the main arena, all trying to cram themselves into the smaller Wackinger venue. This band looks like a rock band with killer good looks and a performance to match, with each and every member giving it their all. Another ten songs followed their opener 'In Heiligen Hallen' and the crowd went crazy with people surfing and landing in the pit second by second. Security were rattled and not a little afraid as the crowd really were up as they powered their way through 'Heimwärts', 'Unter Der Eiche','Met' and finally 'Unbesiegt'.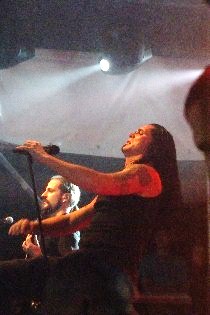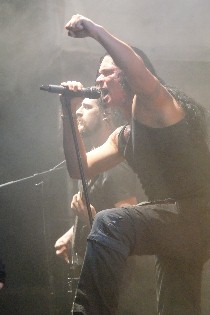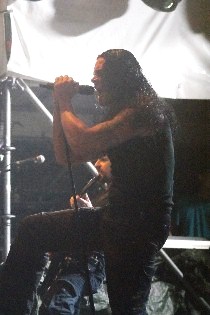 Thankfully, although the crowd were high they were also very good natured, in no small part due to the fact that they were part of one of the best performances of the whole festival. EQUILIBRIUM played a blinder of a gig and proved their worth for the larger stages next year I hope.

Setlist
01. In Heiligen Hallen
02. Blut im Auge
03. Snüffel
04. Heimwärts
05. Der Ewige Sieg
06. Wingthors
07. Unter Der Eiche
08. Die Affeninsel
09. Met
10. Ruf In Den Wind
11. Unbesiegt

Rating
Music: 9
Performance: 9
Sound: 8
Light: 8
Total: 8.7 / 10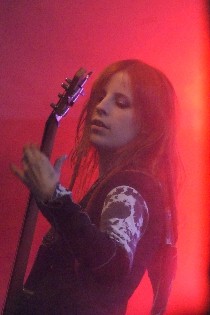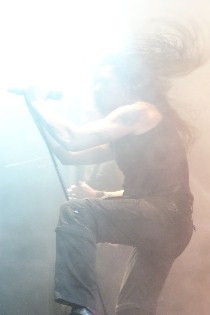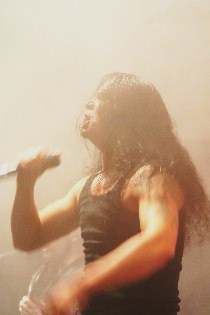 All pictures by Maddi Isaacs
Written by Maddi Isaacs and Alexandra Morris
{jos_sb_discuss:17}