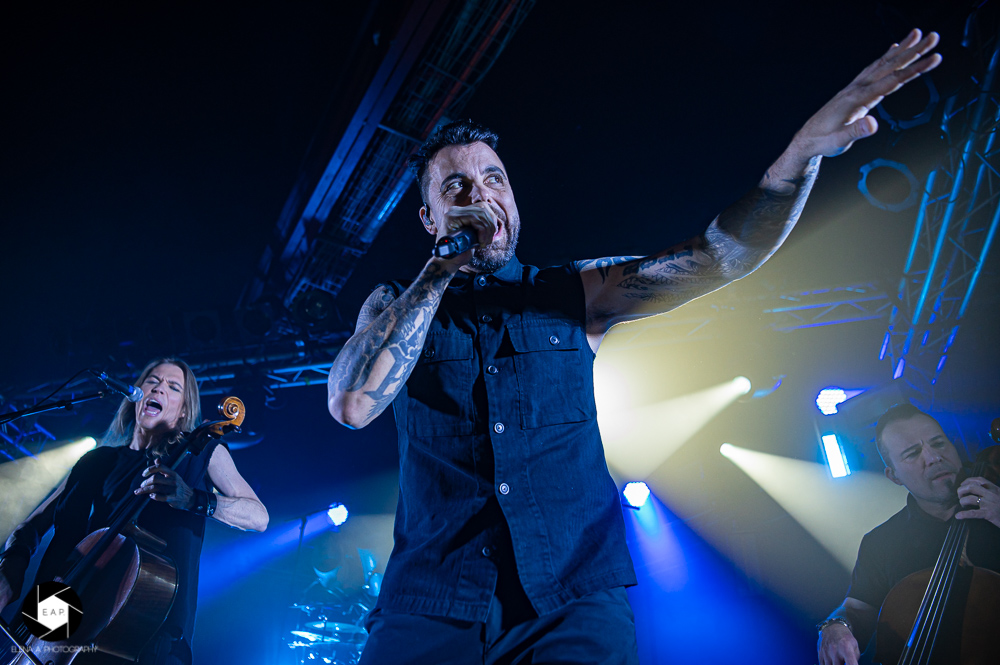 Den Atelier, Luxembourg-City, Luxembourg
6th February 2023
Apocalyptica & Epica - "The Epic Apocalypse Tour"

APOCALYPTICA & EPICA's show, initially scheduled at den Atelier on December 12th 2020 (and then on April 24th 2021 and on January 22nd 2022), finally took place on the 6th of February 2023. The long wait was definitely worth it. The Atelier was packed, and the guests were in a great mood.
Epica

Even though EPICA played half an hour earlier than planned, the hall was already full to the back with people who enjoyed the music of the Dutch until the last minute.
Setlist

01. Abyss of Time - Countdown to Singularity
02. The Essence of Silence
03. Victims of Contingency
04. Unleashed
05. The Final Lullaby
06. The Obsessive Devotion
07. In All Conscience
08. Rivers
09. Code of Life
10. Cry for the Moon
11. Beyond the Matrix
12. Consign to Oblivion
Apocalyptica

APOCALYPTICA also had the crowd firmly in their hands and once again convinced with their skills. All in all, it was a very successful evening that will hopefully be repeated soon.
Setlist

01. Ashes of the Modern World
02. Grace
03. I'm Not Jesus (with Franky Perez)
04. Not Strong Enough (with Franky Perez)
05. Rise Again (With Simone Simons)
06. En Route to Mayhem
07. I Don't Care (with Franky Perez)
08. Shadowmaker (with Franky Perez)
09. Nothing Else Matters (Metallica cover)
10. Inquisition Symphony (Sepultura cover)
11. Seek & Destroy (Metallica cover)
12. Farewell
13. In the Hall of the Mountain King (Edvard Grieg cover)
All Pictures by Elena Arens