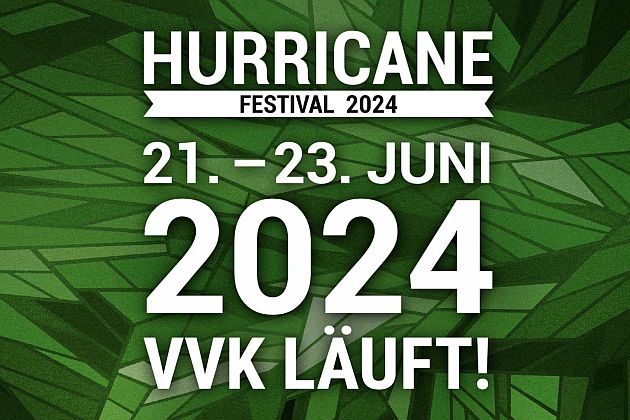 ED SHEERAN, K.I.Z, BRING ME THE HORIZON and AVRIL LAVIGNE are the first megastars confirmed for the Hurricane and Southside Festival. The twin festivals in Scheeßel and Neuhausen ob Eck will be the venue for several exclusive shows by international music legends from June 21st to 23rd, 2024.
ED SHEERAN is one of the greatest and most successful musicians of all time. To date, he has sold 45 million albums, won several Grammys and countless awards and made music history with his acclaimed stadium tours. The artist, who was awarded the "Order of the British Empire" by today's King Charles, has achieved pretty much everything that is possible - and still remained nice and approachable. Perhaps that is part of his fascination with his work, which was only published this year sixth studio album 'Subtract' was further fuelled. His show at the Hurricane and Southside Festival is likely to become legendary, especially since Sheeran will only be seen at one festival in Germany in 2024.
K.I.Z have impressively proven that they have managed to square the circle with hip-hop that punks can also listen to. Your formula for this? Satire, provocation and texts about topics that others don't dare to touch. Intelligent texts that everyone thinks they understand - just always different. This alone shows the great art of this formation, unless you want to use harder currencies such as regular placements at the top of the charts. In any case, K.I.Z's commercial success only seems like a playful byproduct of their artistic skills and their tireless commitment to inclusion, democracy and justice. Their stage presence is just as playful, with which Tarek, Maxim and Nico transform their concerts into parties that blur the boundaries between stage and audience. They will only be available to experience exclusively at the Hurricane and Southside Festival in 2024.
BRING ME THE HORIZON also arrives from Great Britain. They share their memorable Brit Award collaboration with SHEERAN, which can be seen as a prime example of the musical versatility of the Sheffield quintet. BRING ME THE HORIZON have been active since 2004 and are an authority in metalcore, but also far beyond. No wonder, because the formation is a master at sacrificing not a single bit of their heaviness for singing and danceable hymns. Global success followed logically, but this did not encourage the five musicians to rest on their laurels. Each album was a reinvention of their sound, which now also includes nu metal and pop rock. With the imminent release of their new album 'Nex Gen', their appearance at Hurricane and Southside Festival comes at an exciting time and will be just as epic as fans of this extraordinary band are used to.
AVRIL LAVIGNE will also be an exclusive guest at the twin festivals in Scheeßel and Neuhausen ob Eck next year. Globally successful for more than 20 years, she was a pioneer of the female-driven pop punk wave at the beginning of the millennium. Today, eight Grammy nominations and seven albums later, she has become an icon who uses her influence for a variety of philanthropic causes. She has continued to cultivate her ability to produce pop-punk anthems that have become the soundtrack in skate parks, clubs and parties around the world during this time. Her latest album 'Love Sux' stormed into the global charts in 2022 and delivers everything you would expect from the Canadian live. AVRIL LAVIGNE has remained a "skater girl" at heart, and her sound still fascinates today, which is rightly reflected in a loyal global fanbase and new admirers alike.
Further acts will be announced shortly. All information and tickets from 239 euros (Hurricane) or 259 euros (Southside) on the Hurricane and Southside Festival websites.
Source: Press Release
See also (all categories):