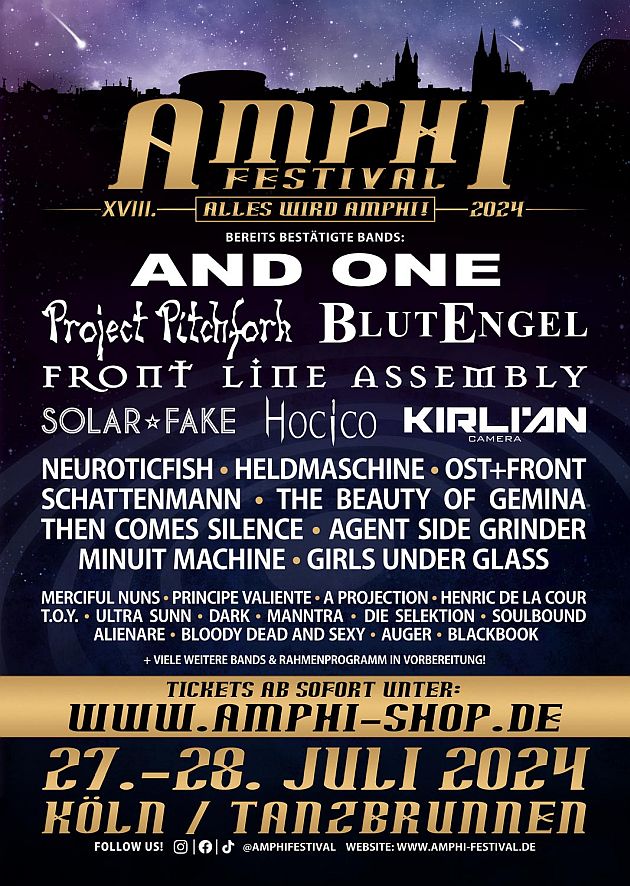 "If you want Gothic, go to the Amphi!" We recently came across this lovely sentence in a comment on social media. You want them, you'll get them - the scene classics, the electro legends, the cool post-punk smashers and more. Band wave number two builds on the already confirmed AMPHI line-up for 2024, adding a series of awesome artists to the billing.
New bands confirmed: PROJECT PITCHFORK, FRONT LINE ASSEMBLY, HOCICO, SCHATTENMANN, THEN COMES SILENCE, PRINCIPE VALIENTE, A PROJECTION, ULTRA SUNN, DIE SELEKTION, ALIENARE
When we talk about AMPHI, of course we also have to talk about CALL THE SHIP TO PORT on Friday, 26.07.2024. Joining the already confirmed COMBICHRIST and [X]-RX, RABIA SORDA will fire up the spirit at the MS RheinEnergie as co-headliners. Pure energy to kick off the festival weekend! Please be aware, there are only a few tickets left for CALL THE SHIP TO PORT. If you want to be part of it, you should grab yours quickly.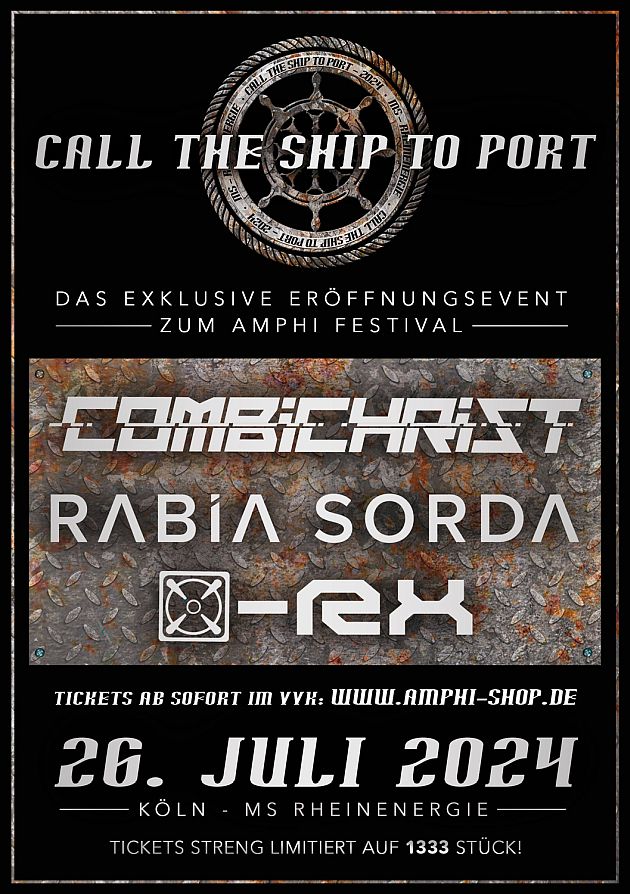 Tickets for the AMPHI FESTIVAL and CALL THE SHIP TO PORT are exclusively available at the Amphi Shop at
www.amphi-shop.de
!
Source: Press Release
See also (all categories):