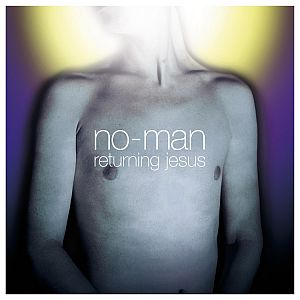 Artist: No Man
Title: Returning Jesus (2CD re-release)
Genre: Trip-Hop / Ambient
Release Date: 10th November 2017
Label: kScope music
Album Review

"The truth was that no-one was eagerly awaiting a new NO-MAN album in 2001," - remembers Tim Bowness. Since the 90s, NO-MAN has been receiving positive reviews, but the release of the previous album was almost unnoticed, the sales were down, there was no hope for the success of the next one. That's why the British duo "treated 'Returning Jesus' as if it was the last thing they'd ever do together." Needless to say, it became a returning of NO-MAN. The album was so successful, that today, sixteen years later, it was re-released. And this is one of many other reasons to pay attention to the record.
Melting together their music influences of pop, art rock, contemporary electronic music and jazz the British duo developed quite a unique sound. With amazing percussion, saxophone, flute, trumpets, acoustic guitar and other instruments and talented musicians NO-MAN create cinematic dreamy soundscapes. The British magazine Melody Maker called the duo "the most important English group since THE SMITHS…" Not sure about "the most important", but truly one of the most interesting. There are quite a few musicians (not only in England) that work on their sound so fervently, like the water drop by drop forms stalactites in a dark cave far away from the eyes of a man. 'Returning Jesus' is a result of thirteen years of work.
The sketches and scratches the musicians used for this records can be found back in 1988 ('Close Your Eyes'). Every song on the album has its history, long and neatly documented. The musicians are still able to describe every tiny details of creating each track. But it's not only the written memories. The second part of the re-release contains first and second demos as well as alternative versions of different songs. The highlights of the 'Returning Jesus' would be 'Carolina Skeletons', 'Darkroom' and 'Lighthouse'. The catharsis is the title track. "The lyric attempted to convey the sense of loneliness and desperation that pursuing uncompromising approaches in life can sometimes lead to." This intense atmosphere covers the whole album. It's about thick but light melancholy, which a real prophet might experience in the modern world.
'Returning Jesus' is hysterically beautiful. This record is for the true music lovers, who appreciate jazz and progressive rock, who are not afraid of complex melodies evolving in real time, and who are able to sit still for a while and just absorb weird musical patterns in a meditative way.
Tracklist

CD1

01. Only Rain
02. No Defence
03. Close Your Eyes
04. Carolina Skeletons
05. Outside the Machine
06. Returning Jesus
07. Slow It All Down
08. Lighthouse
09. All That You Are
CD2

01. Something Falls
02. Close Your Eyes (EP version)
03. Carolina Reprise
04. Until Tomorrow (Hi-Fi)
05. Chelsea Cap
06. Darkroom
07. Until Tomorrow (Lo-Fi)
08. Song About the Heart (22 February 1994)
09. Lighthouse (first demo)
10. Darkroom (alternate version, February 1998)
11. Like a Child (August 1998)
12. Chelsea Cap (alternate version, December 1997)
13. Lighthouse (second demo)
14. Slow It All Down (long version, September 1998)
15. All That You Are (demo, September 1996)
Line-up

Tim Bowness – Vocals, words
Steven Wilson – Instruments, harmony vocals
with:
Steve Jansen – Drums, percussion
Colin Edwin – Bass & double bass
David Kosten – Synth drone / ride cymbal / co-production
Theo Travis – Saxophone, flute
Ian Carr – Trumpet
Ian Dixon – Trumpet, flugelhorn
Ben Christophers – Acoustic guitar
Website

https://no-man.co.uk / https://www.facebook.com/nomanofficial
Cover Picture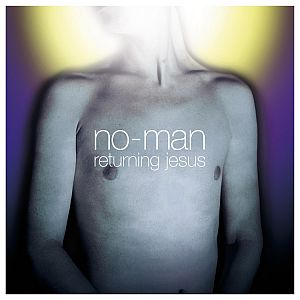 Rating

Music: 10
Sound: 8
Total: 9 / 10
See also (all categories):