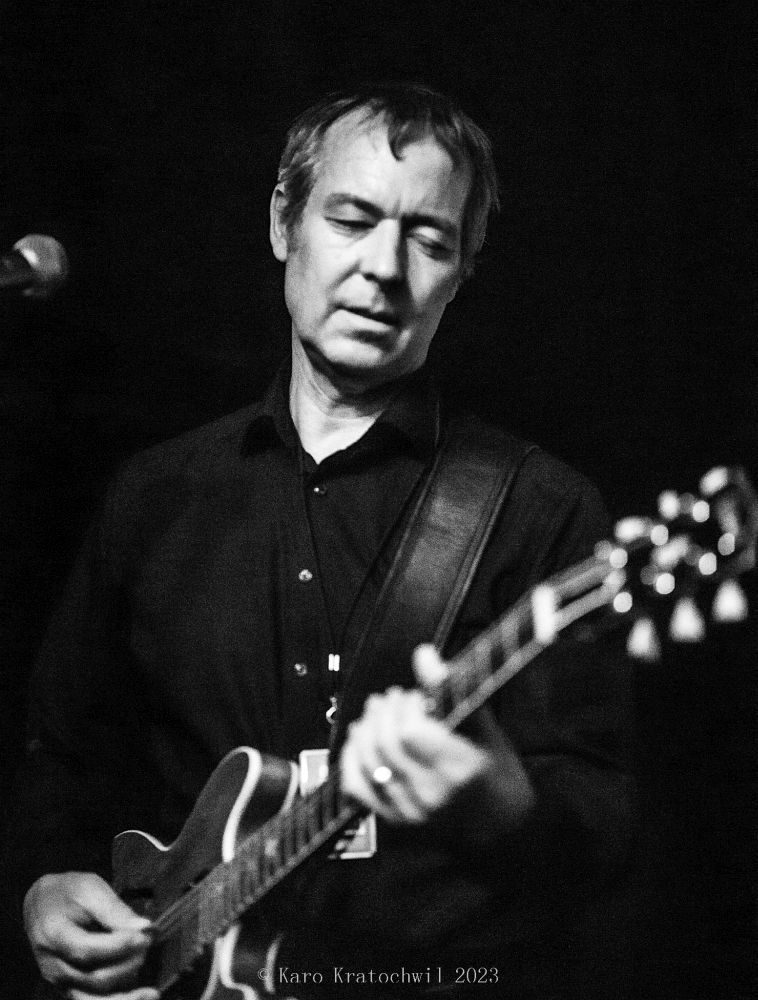 Fuchs2 & Bike Jesus, Prague, Czech Republic
25th - 26th August 2023
Prague Gothic Treffen 2023 Day 1 with Noktva, Ductape, Pink Turns Blue, NNHMN, Sydney Valette

Prague Gothic Treffen is undoubtedly one of my most favorite festivals of the entire season. Its uniqueness lies not only in the great selection of bands in the line-up, or the fact that I have known the organizing team for years and they have never disappointed, but also in a certain ease, atmosphere of openness, acceptance and friendship that prevails there.
Yes, sometimes attending concerts is like fighting for your life, due to the crowds, the amount of smoke and the limited number of lights, but the bands and the audience more than compensate for all this. There is no rush, no chaos, at least as I would feel as a participant - but there is great joy in being together - whether at concerts, after parties or outside, with conversations and discussions on various topics. I arrived in Prague on Thursday evening to enjoy the Golden City and catch up with friends. Prague is one of the most beautiful cities I have ever seen and the opportunity to come there during a festival is always an additional advantage. On Friday I started conquering the festival. The first project I had the opportunity to see was the Italian band NOKTVA.
Noktva

NOKTVA came into existence in 2017 as a brainchild of Lvx Nøire, with Kurten Keys also joining in the venture. Drawing inspiration from the Goth movement, the project explores a sonic journey across genres such as Gothic Rock, Post Punk, Death Rock, and Darkwave. As time progressed, Ira and Delius became part of the project, and eventually, Miriam's arrival completed the line-up. In February 2020, NOKTVA embarked on the recording journey for their inaugural album titled 'Like Seven'. Their performance in Prague was complete madness of vibrating, raging, whipping sounds united by a melodic line that brought you to your knees. The entire band are born performers who warmed up the audience with their performance. Vocalist Miriam Provenzale combines delicacy, beauty, theatricality, charm and wildness. A beautiful, full-blooded performance that was literally breathtaking
Ductape

Next show belonged to the project DUCTAPE. Emerging from Istanbul's vibrant underground scene, DUCTAPE proudly carries the Post-Punk legacy, constantly pushing artistic boundaries and shaping an enthralling sonic identity. They fearlessly blur the lines between genres, weaving together mesmerizing melodies, gothic storytelling, and haunting darkwave elements. One but cannot be entranced by their electrifying shows, whether on the world's grand stages or the intimate depths of the underground. DUCTAPE embodies the sound of the past, the present, and the promising future. Their music is a unique combination of electronic sounds with a very dark undertone, a mysterious and addictive combination, hypnotizing and catchy at the same time. In Prague, the artists used sparse means of stage expression, theatrical make-up, and smoky lights, which contrasted perfectly with the sharp, piercing music.
Pink Turns Blue

Hailing from Berlin, PINK TURNS BLUE is a notable German Post-Punk band. Their inception dates back to 1985, positioning them as pioneers within the first wave of Gothic Rock in Germany. Their debut LP, 'If Two Worlds Kiss', exudes a unique blend of new wave elements, underscored by haunting, dark undertones and an innovative incorporation of synthesizers. Over time, they seamlessly transitioned into the burgeoning sub-genre of Dark Wave, solidifying their place in the evolution of this distinctive musical landscape. PTB's performance in Prague was, on the one hand, an outstanding display of stage poetry, silence and focus on music, and on the other hand, incredibly emotional and beautiful melodies that touch the heart. guitar passages and warm, slightly rough vocals were the essence of this unique and beautiful concert.
NNHMN

Berlin based NNHM have proven many times that the stage is their natural element and every time I see them live, I can't help but admire how amazing the energy this duo can create and how wonderfully they always carry the audience along with them. Beautiful, ephemeral vocals, a bit like from a dream and a huge dose of electrifying electronics plus an absolutely irresistible beat - this is NNHMN. Fantastic performance, bravo.
Sydney Valette

Over the course of a diverse and evolving career encompassing multiple facets of electronic music, SYDNEY VALETTE consistently maintains a steadfast commitment to visionary creativity and unwavering discipline. 'Home Alone' marks SYDNEY VALETTE's sixth LP album, a creation born amidst the challenges of the pandemic and the depths of heartbreak. It serves as a poignant return to the fundamentals, revisiting the very origins of Valette's musical journey that first took shape in 2005. I must admit that I was really waiting for this artist's performance - the opinions about his performances ranged between "very average" and "excellent", so I wanted to check for myself what it looks like in practice. The performance in Prague was definitely at the top of the chart - of course, the stage presence itself was kept to a minimum, but the energy the artist emanated surpassed everything. Catchy, incredibly dynamic sounds and captivating vocals created a whole that got the whole club moving. Fantastic performance.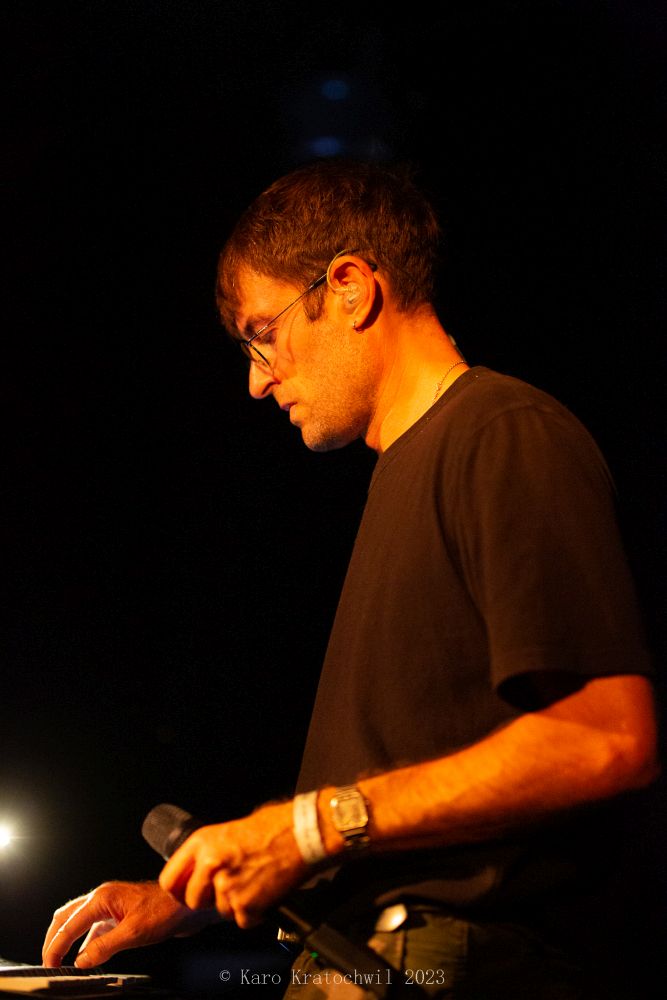 After the concerts, we had fun until dawn - both on the dance floor and talking to new and long-unseen friends.
All Pictures by Karo Kratochwil
See also (all categories):