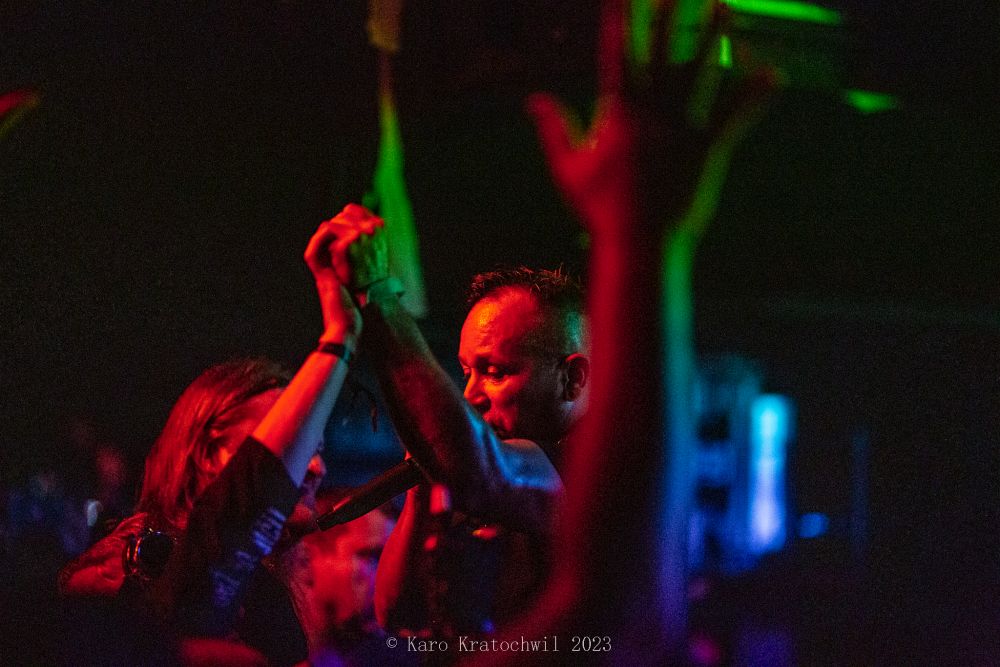 Fuchs2 & Bike Jesus, Prague, Czech Republic
25th - 26th August 2023
Prague Gothic Treffen 2023 Day 2 with Grundeis, Agent Side Grinder, Golden Apes, Rabia Sorda

Taking into account the fact that the previous day ended basically on Saturday morning, there were some difficulties in getting out of bed, but with a superhuman effort we finally managed to reach the second day of concerts.
Grundeis

GRUNDEIS which was the first band I had a chance to see on Saturday, submerges listeners in a melancholic abyss, skilfully navigating multi-layered guitars that intertwine with pulsating beats and haunting vocals. Their live performances have seen them share stages with notable acts like BLEIB MODERN, ISOLATED YOUTH, SUIR, JAGUWAR, and EZRA FURMAN, among others. Following the release of their singles 'Bleach' and 'Vain', they are set to unveil their third single, 'Bleed', on September 3rd. Fans can anticipate the release of their debut album, 'Amygdala', scheduled for November 12th, 2021. The band's journey began in Hamburg in 2018 when its members came together. The project charmed the audience with its spare, minimalist style of play and precision of artistic performance. There was some poetry in it, hidden and heavily veiled, full of unobvious beauty and strength coming from this music. A very interesting opening of the concert day.
Agent Side Grinder

Hailing from Bromma, Stockholm, AGENT SIDE GRINDER is an electronic band of Swedish origin, established in 2005. With an impressive discography comprising four albums, they have embarked on extensive tours across Europe. The AGENT SIDE GRINDER concert was the cherry on the cake of the entire festival and the one I was looking forward to the most. I knew the project long ago, we even did an interview, but it was my first time in person. I must admit that I was delighted with how wonderfully it was possible to combine incredible, deeply moving emotionality, profundity, theatricality, and expression on stage with musical precision and incredible stage quality. there is everything in this music - fire and ice, nostalgia and energy, melancholy and dynamics, which creates a truly explosive mixture. One of the best concerts of the festival, chapeau bas!
Golden Apes

GOLDEN APES is a project that I have known and appreciated for a long time, I have seen them on both small (and very small) and large stages - open air and club. Each time the effect is slightly different, but some elements remain unchanged. Great basses and guitars, lively drums and unique vocals, a bit rough, very theatrical and impressive. All this music works great at concerts, when it has a rock style and power, as well as in the privacy of home, when the contact with the music is more personal and intimate. Unfortunately, the concert was shortened (I think it was because of two concerts overlapping) but it was still an amazing experience.
Rabia Sorda

The last concert of the Festival was RABIA SORDA. What was going on there! It was probably the only concert during which I had to run away from the stage (there is no photo pit at PGT) to escape with my life and (unbroken) the camera. Next year I'll get myself a T-shirt with the words "don't kill the photographer" on the back. This concert was an absolute crushing on stage, sonic massacre and carnage, the eardrums couldn't stand it, people were falling like flies, the blood wasn't flowing, but it was boiling, and overall it was a blazing hell pot of sound. I don't know if anyone can match Eric as a frontman, but what happened there will go down in history. A brilliant concert - only for the best, most persistent warriors.
After the concerts, there were amazing after parties led by DJ Woodraf and the team from Sanctuary.cz - a beautiful culmination of the event. This time I lasted until three, but I know that some people stayed until dawn. To sum up - this festival is a real celebration of music, relaxation, an opportunity to establish and strengthen friendships, meet people, artists and, above all, enjoy art. see you in a year!
https://praguegothictreffen.cz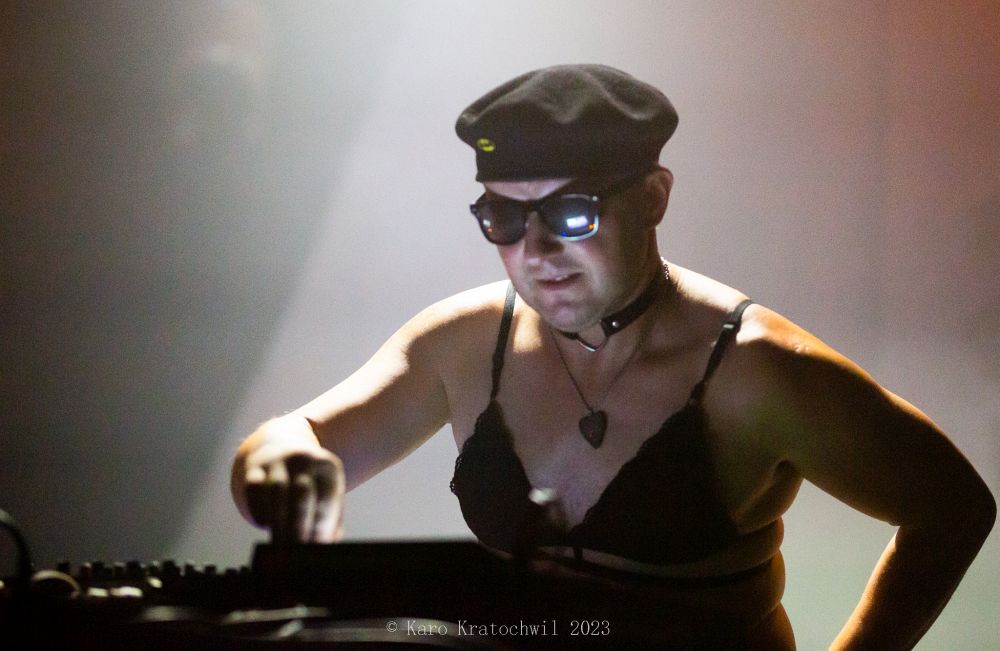 All Pictures by Karo Kratochwil
See also (all categories):