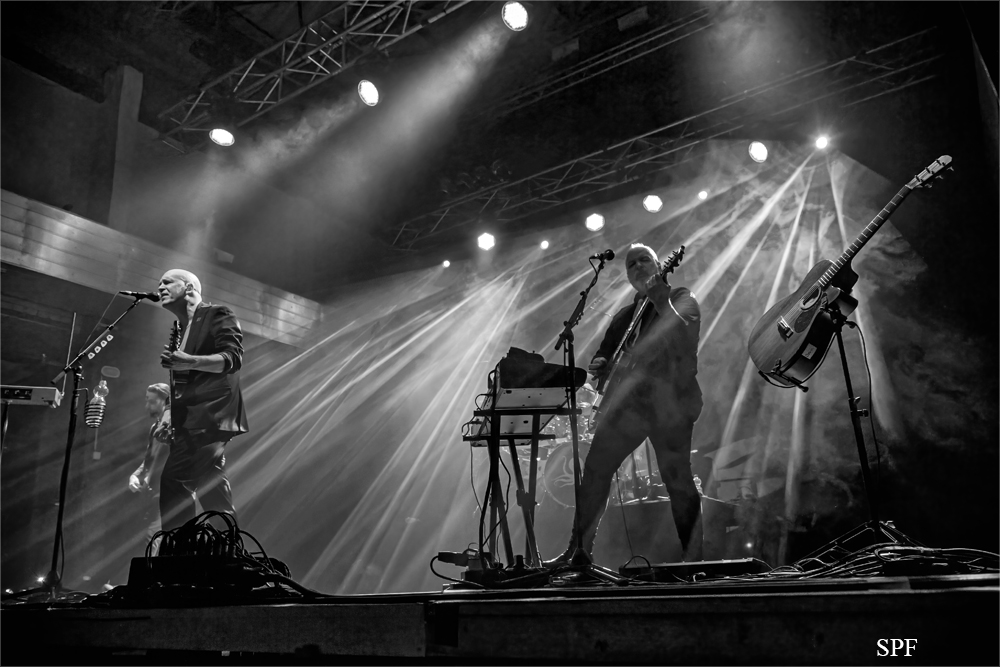 Werk2, Leipzig, Germany
7th March 2023
Devin Townsend - "Lightwork Tour 2023" - Support: Klone, Fixation

First band on stage at Werk2 was FIXATION from Norway. The still young band combines very well Metalcore, Stadium Rock and Post Metal with electronic elements and dynamic melodious synthesizers. They left no doubt that they give their full energy live on stage. They were able to convince the audience and will soon build up their own fan community. The second band that night was KLONE from France. Wow! What a voice and a convincing performance. The audience loved it. The evening was worth it for these two bands alone. The crowning glory was, of course, the evening's headliner, DEVIN TOWNSEND. He was rightly celebrated by the audience for an excellent concert. You can find a few impressions from this concert in our gallery. Enjoy!



Fixation


Setlist

01. Neurosis
02. Stay Awake
03. Ignore The Disarray
04. Violent Tendencies
05. Bloodline
06. What We Have Done
https://www.fixationband.com
Klone

Setlist

01. Bystander
02. Rocket Smoke
03. Elusive
04. Keystone
05. Immersion
06. Within Reach
07. Army of Me (Björk cover)
08. Yonder
https://klonosphere.com/klone/
Devin Townsend

Setlist

01. Lightworker
02. Kingdom
03. Dimensions
04. Why?
05. The Fluke
06. Deadhead
07. Deep Peace
08. Heartbreaker
09. Spirits Will Collide
10. Truth
11. Bad Devil
12. Call of the Void
13. Love?
https://hevydevy.com/
All Pictures by Silvio Pfeifer