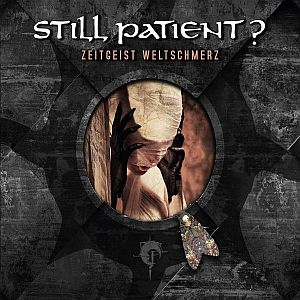 Artist: Still Patient?
Title: Zeitgeist Weltschmerz
Genre: Goth Rock
Release Date: 18th May 2018
Label: Scanner Records
Album Review

Such an energetic opener! The song 'The Ghosts of Tides' opens the new album 'Zeitgeist Weltschmerz' of STILL PATIENT?, a Goth Rock band that was founded thirty years ago, in 1988. 1999 the band members decided to stop working together after five studio releases and several live shows and festival gigs. Since their comeback in 2012, STILL PATIENT? released their comeback-EP 'Selective Perception' and the 'Retrospective 1988.2.1999' in 2014 with re-mastered and exclusive songs. The latest release 'Zeitgeist Weltschmerz' is the second studio album since the reunion in 2012.
STILL PATIENT?'s new songs present themselves in the best Gothic Rock tradition and are so energetic and powerful. While writing this review it is really hard not to do the "chair dance", but why actually not? The second song on the album, 'Drag Me Down', is one of my favourites; it combines Dark and Horror Rock elements, driving guitar riffs, and the vocals have a bewitching and hypnotic effect. Also it was chosen to get a video clip which you can enjoy on platforms like YouTube or the band's website. Other songs, like 'In The Name' or 'Breathe II', are epic Gothic Rock hymns on their way to conquer the scene's dance floors.
Different from other Gothic Rock veterans, the guys from STILL PATIENT? create songs in the spirit of its glory days some decades ago, but make it sound "new" and absolutely in the zeitgeist of the present time. STILL PATIENT? bring Gothic Rock back with full force and unique and driving guitar riffs and it seems like they just started their conquering march on the festivals, clubs and dance floors.
Tracklist

01. The Ghosts Of Tides
02. Drag Me Down
03. In The Name
04. The Man
05. Metropolis (Schwefel Tribute)
06. My Darkness Divine
07. Breathe II
08. Hell And Back
09. Misery Galore
10. Ellum II
11. The Last Chime
12. Zeitgeist Weltschmerz
13. Gimme Tears
Line-up

Andy Koa - vocals & programming
Bec Kes - guitar
Guido - bass
Pogue-o - guitar
Website

http://www.still-patient.de / https://www.facebook.com/stillpatient
Cover Picture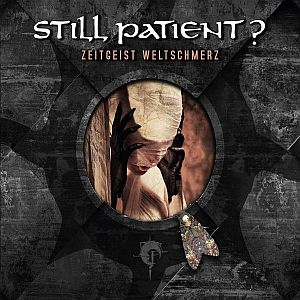 Rating

Music: 9
Sound: 9
Total: 9 / 10