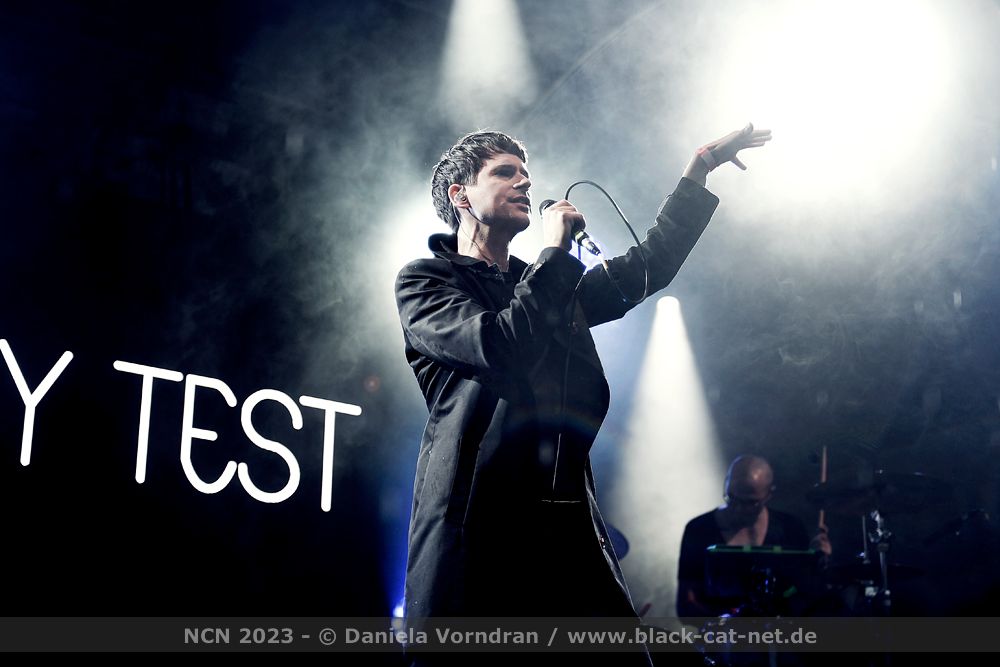 The independent British Synth Pop duo EMPATHY TEST have gone from one of the best kept secrets of the Synth Pop world to an explosive level of international popularity. Their anthem 'Losing Touch', now has over six million streams on Spotify, followed by many other highly streamed tracks. Now, for the first time, EMPATHY TEST will soon officially release their four back catalogue albums through traditional retail channels via SPKR Special Services and AMPED distribution in Europe and North America.
The four albums include 'Losing Touch' (2017), 'Safe From Harm' (2017), 'Monsters' (2020) and the 2022 live album 'Time To Be Alive', all of which will be rereleased in a traditional jewel case CD format, on vinyl LP record as well as a coloured vinyl pressing (in strictly limited edition and will not be reprinted). The London-based duo, consists of childhood friends Adam Relf (composer, producer) and Isaac Howlett (singer, songwriter), who recently stated, "We are extremely excited, after nearly ten years of releasing music as Empathy Test, to have our CDs and vinyl available in music stores around the world, for the first time. Our new distribution deal with SPKR, and the repressing of all four of our albums on both CD and vinyl, will allow us to not only reach new audiences, but create the perfect opportunity for our fans to complete their collections."
The entire back catalogue will be available on October 6th in North America and on October 20th in Europe while EMPATHY TEST embarks on an extensive North American Tour of 30+ dates that begins in Tampa, FL on October 7th with the Dallas-based NITE in support.
Tour Dates:
https://www.empathytest.com/
Bandcamp:
https://empathy-test.bandcamp.com/
Pre-sale Link:
https://en.spkr.media/en/Artists/Empathy-Test
See also (all categories):