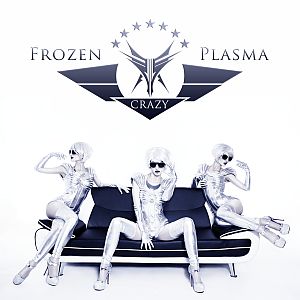 Artist: Frozen Plasma
Title: Crazy
Genre: Synth Pop / Future Pop
Release Date: 8th August 2014
Label: Infacted Recordings
Single Review

Who does not know FROZEN PLASMA by now due to several album releases, their well-known track 'Tanz die Revolution' played all over the clubs in 2008 and the two band members Felix Marc and Vasi Vallis? For those who still don't know who Felix Marc or Vasi Vallis are, here's a short explanation: Felix Marc is part of DIORAMA, playing keyboards in this music project. Vasi Vallis is the mastermind behind several projects ranging from aggressive sounds to melodic and dancey stuff, such as REAPER or NAMNAMBULU. The two talented individuals form FROZEN PLASMA in which Felix Marc is doing a great job as a lead singer and Vasi Vallis using his experiences from other projects to make up catchy melodies.
Limited to 1,000 copies, 'Crazy' comes up with several remixes by SHIV-R, CHROM or SIMBIOTE and an opening track called 'Duellum Prolog' which works great as an opener for the main track and the remixes.'Duellum Prolog' is a really calm instrumental track, driven by a catchy and repeating melody. It creates a slightly melancholic atmosphere in the first half but then turns into a faster version of itself, preparing the listener for music to dance to.
'Crazy' itself was not easy to review as it made me want to dance more than to write a review. How can you put a song into words if you're busy dancing? Just with my rhetorical question I should have made clear that it is a track which will not only want to make you dance, but will make you want to dance for the rest of the evening. Over and over. Continuous loop. With its melody, its catchy chorus and parts in French, 'Crazy' is just creeping into your brain and won't leave for hours. Buy it when it comes out on 8th August 2014. Put it into your CD-player. Love it and dance.
Tracklist

01. Duellum Prolog
02. Crazy Radio Edit
03. Crazy by SHIV-R
04. Crazy DJ EDIT
05. Crazy by CHROM
06. Crazy 90-60-90
07. Crazy by SIMBIOTE
Line- up

Felix Marc – vocals
Vasi Vallis – lyrics, music
Website

www.frozenplasma.com
/
www.myspace.com/frozenplasma
/
www.facebook.com/frozenplasma
Cover Picture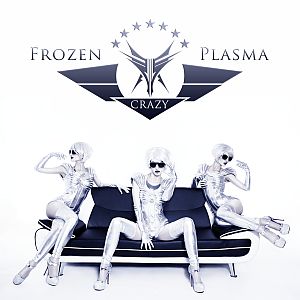 Rating

Music: 10
Sound: 9
Total: 9.5 / 10