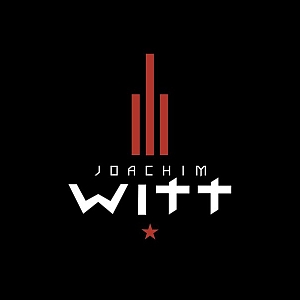 Artist: Joachim Witt
Album: Ich
Genre: Neue Deutsche Welle / Rock / Pop
Release Date: 28th August 2015
Label: Oblivion / SPV GmbH
Album Review

Only a year has passed since the release of 'Neumond' but JOACHIM WITT didn't waste time and surprised fans with a new full-length and judging by the title very personal album. No wonder the new album came out now, although one could listen to it two months before the official release, but a rainy, melancholic, thoughtful season is the best time for such music. The melodies are simple and produce a fairly good impression, as they don't distract a listener from stories expressed with lyrics but even help together with the peculiar vocals to reveal everything to the full. Thus the record contains thirteen peaceful, calm and at the same time deep and thought provoking tracks, each with its own mood and atmosphere but they all make the whole story complete.
The opening piece 'Über das Meer' definitely proves its title and starts with sounds of the sea and cries of seagulls. The measured rhythm is gradually lulling you and your imagination may be already creating pictures of a morning tide on the seashore. The whisper of waves doesn't disappear with the end of the composition but smoothly flows into the start of the following piece. Actually, the whole material is presented in the same tranquil key but the comparative simplicity doesn't sound boring and gives an opportunity to enjoy the songs without paying too much attention to the arrangements. Closer to the end the compositions become more energetic and powerful but it doesn't ruin the atmosphere, just makes it a little bit darker.
In some way 'Ich' continues the ideas of 'Neumond' but it brings them to another more serious and profound level. Everything is made with a wonderful sense of harmony and it is just great. As for the best tracks for me it's hard to choose yet maybe the first song which attracts with its lightness while 'Lagerfeuer' carries a strong shade of melancholy. However after listening everyone will be able to decide for themselves.
Tracklist

01. Über das Meer – 4:22
02. Was soll ich dir sagen – 4:23
03. Warten auf Wunder – 4:16
04. Bitte geh mir aus dem Weg – 4:05
05. Hände hoch – 4:25
06. Lagerfeuer – 4:53
07. Wieviel mal noch – 3:50
08. Tod oder Leben – 4:19
09. 1971 oder ein Mädchen aus Amerika – 4:50
10. Es wirbeln die Äste – 6:02
11. Alles was ich bin – 4:04
12. Olé (Klub) – 3:59
13. Nachtflug – 4:26
Line-up

Joachim Witt – Music, Vocals
Website

http://www.joachimwitt.de
/
https://www.facebook.com/joachimwittmusik
Cover Picture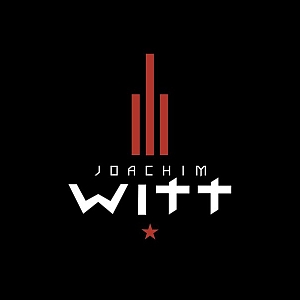 Rating

Music: 8
Sound: 9
Total: 8.5 / 10
See also (all categories):