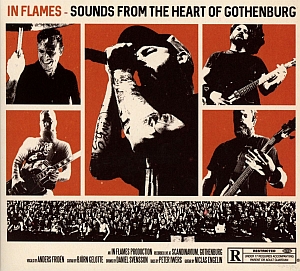 Artist: In Flames
Title: Sounds From the Heart of Gothenburg
Genre: Metal
Release Date: 23rd September 2016
Label: Nuclear Blast
Album Review

IN FLAMES probably is the most famous band that hailed from Gothenburg, a charming Swedish town. It is in this town where the band decided to record its new LP/CD/DVD, and, as if you haven't guessed yet, it is a live recording.
I suppose playing in your home town is a tricky business. On the one hand, you can bet for the warm reactions of the crowd. On the other, Gothenburg is somewhat a safe ground for the band, a place where since they don't have to take any risks, they fail to provide something astonishing. I wouldn't go as far as to suggest they are on an automatic pilot of sorts. But there are times where they sound as if they have a job to do and they do it professionally knowing that the result will be digitally boosted by the production.
As such this release is addressed mainly to those who were there and of course their fans worldwide.
Tracklist

01. In Plain View
02. Everything's Gone
03. Fear is the Weakness
04. Trigger
05. Resin
06. Where the Dead Ships Dwell
07. With Eyes Wide Open
08. Paralysed
09. Through Oblivion
10. Ropes
11. Delight and Angers
12. Cloud Connected
13. Only for the Weak
14. The Chosen Pessimist
15. The Quiet Place
16. When the World Explodes
17. Rusted Nail
18. The Mirror's Truth
19. Deliver Us
20. Take This Life
Line-up

Anders Fridén – vocals
Björn Gelotte – guitars
Peter Iwers – bass
Niclas Engelin – guitars
Joe Rickard – drums
Websites

www.inflames.com
Cover Picture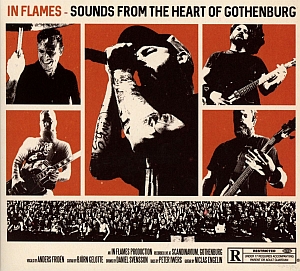 Rating

Music: 7
Sound: 8
Total: 7.5 / 10

See also (all categories):