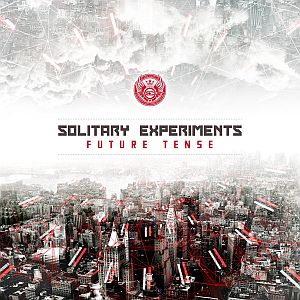 Artist: Solitary Experiments
Title: Future Tense
Genre: Electronic / Synth Pop
Release Date: 26th October 2018
Label: Out Of Line Music
Album Review

SOLITARY EXPERIMENTS are a well-known band of the electronic genre and look back of a 24 years career. Hits like 'Stars' or 'Now or Never' are always in our ears. Now they come with an absolute big thing. The new album, 'Future Tense', comes in different versions. One is a wooden box with three CDs and a lot of little things each true fan should have. I was lucky to get to listen to the 3CDs already.
First CD starts with 'A Countdown' which is an instrumental intro. Next track is 'Every Time' and comes with a catchy melody which reminds a bit on WOLFSHEIM's 'The Sparrows and The Nightingales'… not that many but somehow. Still cool though. Song number three is 'Achromatic' which is starting with some spherical synthesizers leading into a great melody in typical SOLITARY EXPERIMENTS manner. Great vocals. Song number four is 'Crash&Burn' and that song goes fast forward. Perfect to dance and party. There we have female vocals too. This is the voice of Tea F. Thimé (ASHBURY HEIGHTS).Great duet with rhythm and bouncy melodies. Track number five is 'Brace Yourself!', absolutely fitting to the song before and keeping us dancing and bouncing. There we have exactly the sound I expect from SOLITARY EXPERIMENTS. Earworm chorus!
Next comes 'Shelter' with some Future Pop elements and still it is melancholic. Some kind of ballad but not too slow. There I see the crowd lifting their hands to the left and to the right. Next track is 'Die Zukunft' which is getting back to faster rhythm and powerful synthesizers. As the title tells it is all in German. Interesting mix. Strong melody and German lyrics. Next track is 'Sanctuary' and this is another ear candy with great melodies and synthesizers. Also great vocals, very strong. Song number nive is 'I Am' which is coming with clean synthesizers and also great vocals. Another piece of perfect Electro Pop. Missing a little bit the edges and corners so far but we have a lot more to come.
Track number 10 is 'The Struggle'. Nice melody and grounded vocals. Perfect for driving a car and here a little surprise comes in: some little parts are sung in German. Track number eleven is 'Double Dealer' which starts going directly forward very powerful and EBM like melody. Ready for the dancefloor. It has also strong rhythm and vocals. Perfect to dance. Great chorus and I must admit perfect English. Some German singers don't get the TH… Last track for CD 1 is 'Phoenix' which comes in a different style, more Electro Pop like. What great vocals we hear here again. Perfect mix between melody and vocals. Great!
CD 2 is a remix CD of the first one. So I don't want to tell you everything about each single mix. What I tell you is there are many well know names who remixed like MONO INC, ROB DUST, BEBORN BETON or L'ÂME IMMORTELLE just to name a few. So you will like those mixes a lot.
For next CD you have four more very interesting tracks. And this a big surprise because here we have cover songs only. To be honest not many artist are able to cover 80ies hits in a good way. But SOLITARY EXPERIMENTS did it great. First one is 'Pale Shelter' which is original from TEARS FOR FEARS. Greatly done. Original and cover are awesome made. Next song is 'Ballet Dancer' which is from THE TWINS. Here I have done a critic to their newest CD and spoke about that track. So I was curious… and they have done it also great. 3rd track is 'Kein zurück' which is originally from WOLFSHEIM'. Also done very well. Last track is one of my favourites of the 80ies, 'Nobodys Diary' from YAZOO. Here we have the difference in a big way because has a female great voice with Alison Moyet. All what is left to say is that I would call these cover songs a tribute to our favourites from our youth. Well done guys!
Tracklist

CD1: Future tense

01. A Countdown
02. Every Time
03. Achromatic
05. Brace Yourself!
06. Shelter
07. Die Zukunft
08. Sanctuary
09. I Am
10. The Struggle
11. Double Dealer
12. Phoenix
CD2: Simple Present

01. The Struggle (ES23 RMX)
02. Achromatic (Mental Discipline RMX)
03. Double Dealer (Empirion RMX)
04. I Am (Binary Park RMX)
05. Brace Yourself! (FREUNDE DER TECHNIK RMX)
06. Shelter (Mono Inc. RMX)
07. Every Time (People Theatre RMX)
08. Achromatic (Rob Dust RMX)
09. Die Zukunft (L'âme Immortelle RMX)
10. Crash & Burn (Beborn Beton RMX)
11. Double Dealer (Paul Parra RMX)
12. Sanctuary (Hartung & Schleinitz RMX)
13. Phoenix (Uniik RMX)
CD3: Past Perfect
01. Pale Shelter
02. Ballet Dancer
03. Kein Zurück
04. Nobodies Diary
Line-up

Dennis Schober
Michael Thielemann
Markus Schmidt
Frank Glaßl
Website

https://www.solitaryexperiments.de / https://www.facebook.com/solitaryexperiments
Cover Picture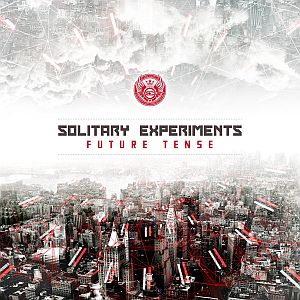 Rating
Music: 9
Sound: 9
Total: 9 / 10